We regularly read about wars both past and present. Yet there are few of us who truly know what it's like to be there. The accounts below are told by the brave men and women who fought on the front lines, as well as those intrepid reporters who documented war in person. From World War II to the battlefields of Vietnam, these 20 works provide insight into the triumphs and terrors of armed conflict.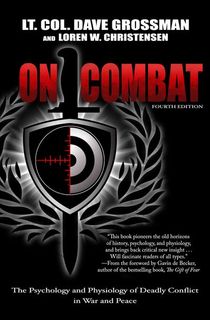 On Combat
A former Army Ranger and paratrooper, Lt. Col. Dave Grossman taught psychology at West Point. His newest book examines not only how combat has evolved throughout the centuries, but how life-or-death situations can have lasting effects on the participants' minds and bodies. Another core focus of the book is a deep look at PTSD, including why it happens and how to cope with it. This is an indispensable read for both veterans seeking advice and civilians who wish to gain empathy and understanding regarding the aftermath of deadly combat.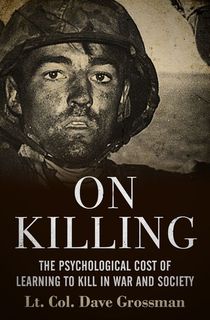 On Killing
In 1947, S.L.A. Marshall published Men Against Fire, in which he claimed 90% of WWII soldiers never fired their weapon due to an innate "phobia" of killing another. Although that particular claim was soon questioned, the U.S. Army took the possibility seriously, and began training soldiers to specifically ease this in hopes of a more effective force. In his first book, On Killing, Dave Grossman investigated how the military encourages soldiers to overcome reluctance to kill through interviews with and personal accounts from other soldiers.
Related: 10 World War II Propaganda Posters: From Patriotic to Peculiar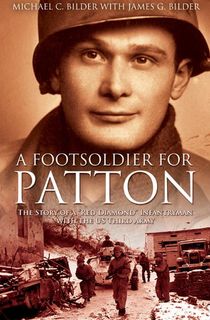 A Foot Soldier for Patton
World War II foot soldier Michael Bilder served in the Seventh United States Army under General Patton—the famed general who was immortalized in the 1970 film Patton. As a fluent German speaker, he was often called on to assist in prisoner interrogations, and his training as a combat lifeguard came in handy for dangerous river crossings. Bilder's candid memoir describes his experiences in the European Theater, from the Battle of Metz to the Battle of the Bulge, with the minutiae of daily life sprinkled in between—all colored with the unique perspective of someone who could understand the enemy's every word.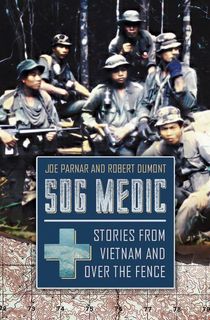 SOG Medic
As a Special Forces medic in Vietnam, Joe Parnar frequently put his own life at risk to save his teammates. He was also recruited for a highly classified and elite unit, the Studies and Observations Group (SOG). His account of serving with the SOG near the borders of Laos and Cambodia in 1968 gives a fascinating glimpse at someone who straddled the line between participating in combat and employing life-saving measures.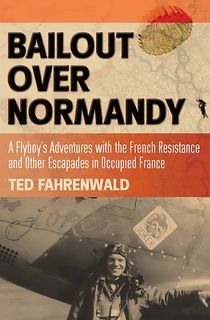 Bailout Over Normandy
Ted Fahrenwald had a harrowing experience as a fighter pilot in World War II. Just two days after D-Day, he was forced to bail out of his burning P-51 Mustang over Occupied France. Once he was safely on the ground, he joined the French Resistance for a few months before he was captured by the Nazis and interned as a prisoner of war. Finally, he made a daring escape before he could be deported to Germany.
Related: The Secret Rescue Offers a Thrilling Look at the Mission That Saved 30 Lost Behind Enemy Lines
An aspiring writer, Ted Fahrenwald wrote down his wartime experiences shortly after his return to the United States. His memoir remained a family heirloom until 2012, when it was finally published thanks to his granddaughter's determination to see it in print.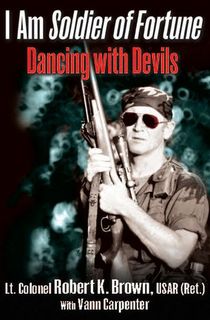 I Am Soldier of Fortune
Former Green Beret Robert K. Brown founded the magazine Soldier of Fortune in 1975. His was a new brand of reporting. He formed a team of combat journalists who traveled all over the globe, aligning themselves with anti-Communist groups and guerilla fighters who they simultaneously fought alongside and reported on. Here, Brown tells his story in his own words and describes the war zones he saw in Vietnam, Rhodesia, Lebanon, Afghanistan, Burma, and more.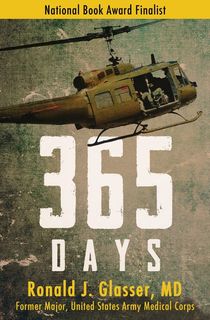 365 Days
Dive into the Vietnam War from the eyes of a serviceman treating his fellow combatants. Stationed in Japan, Ron Glasser was a pediatrician turned army doctor. Here, he not only shares his own experiences but also transcribes the stories of his patients and those who staffed the hospital by his side, from nurses to special ops.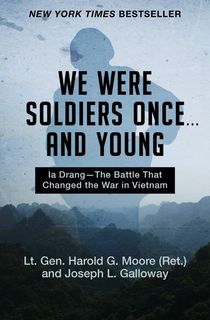 We Were Soldiers Once . . . and Young
We Were Soldiers Once…and Young examines Ia Drang, one of the most significant and brutal battles of the Vietnam War. Written by Lt. Col. Harold Moore, with the help of journalist Joseph L. Galloway—the only journalist on the ground at la Drang—the book tells the harrowing tale of the American soldiers who never gave up, despite the devastation that surrounded them.
Related: Battle of Ia Drang: The United States Army's Brutal Entry into the Vietnam War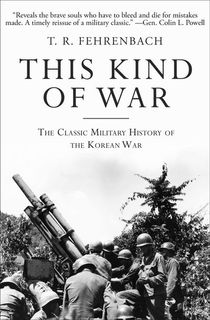 This Kind of War
The book that Defense Secretary James Mattis recently recommended in response to rising tensions in North Korea, This Kind of War analyzes the Korean War—as told by a man who was there. Often referred to as "the forgotten war," Fehrenbach, who served as a U.S. Army officer during the war, provides a powerful reflection on its destruction and how unpreparedness led to the loss of so many lives.
Related: The Korean War Serves as a Cautious Reminder for the Future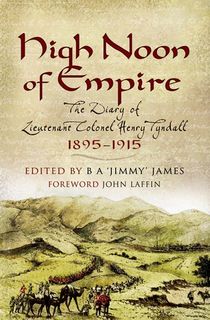 High Noon of Empire
This fascinating diary details Henry Tyndall's service in two rarely explored military fronts—the Third Afghan War and the African front of World War I. After spending his early career in India, Tyndall was sent to the African front in 1915, then to the Afghan War. This book is cobbled together both from his own diary and historical research completed by B.A. James, giving readers a new sense of pivotal campaigns in Northern African and the Middle East.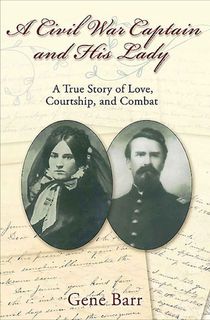 A Civil War Captain and His Lady
Travel back to the Civil War with this collection of letters, carefully curated by Gene Barr to shed light on less investigated parts of the war. Josiah Moore, an Irish immigrant, joined the 17th Illinois Volunteer Infantry and quickly became a captain. Throughout the war, he wrote to his sweetheart, Jennie Lindsay. As the war drags on and their relationship deepens, this book showcases a human side of America's deadliest war.
Related: 10 Civil War Battles That Shaped America's Bloodiest Conflict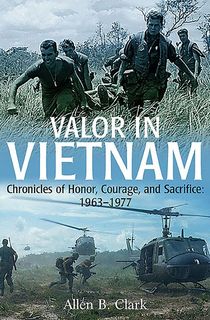 Valor in Vietnam
Looking at the Vietnam War through the lens of those who were there, Valor in Vietnam offers 19 different stories of triumph and tragedy. Presented in chronological order, the accounts are emotional, intense, and personal.
Related: The 9 Best Vietnam War Movies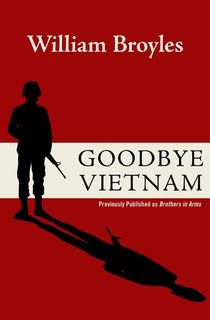 Goodbye Vietnam
William Broyles's memoir covers his life from the time he was a college student—hoping not to be drafted—to his service in Vietnam and his return to the country years later, in an attempt to come to terms with the bloody war. Though he was enrolled at Oxford when the Vietnam War began, Broyles realized he could not let his class or education stand in the way of his civic duty. He subsequently enrolled in the marines. And while he survived, he wasn't able to move on until he confronted his past and returned to the former battlefields of Vietnam.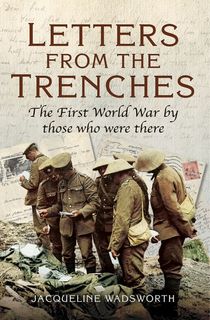 Letters from the Trenches
This moving collection of letters from soldiers in the First World War brings the realities of the world conflict less frequently engaged with to the forefront. Jacqueline collects the letters and diaries of over 50 people on the fronts of World War I, from soldiers to nurses and everything in between. Also included are photos shot by some of the writers, giving readers a literal view of the frontlines.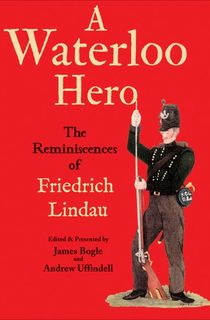 A Waterloo Hero
Friedrich Lindau served as an infantryman during the Napoleonic Wars. He joined the King's German Legion—a British army contingent primarily populated by German expats—after escaping Napoleon's ever-expanding empire in 1809. This fascinating memoir was dictated by Lindau to his pastor about 30 years after its events, but his story remains fascinating and compelling. As a lower-ranking soldier, the perspective given here by Lindau is one often missed.
Related: 8 Essential Texts About Napoleon Bonaparte and the Napoleonic Wars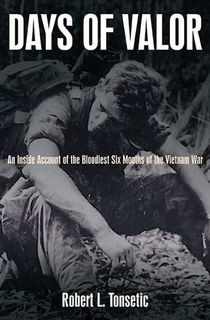 Days of Valor
This insightful, personal, and heavily researched memoir explores some of the most intense combat zones of the Vietnam War. Tonsetic combines his own experience as a company commander with research and interviews with other soldiers from the 199th Light Infantry Brigade.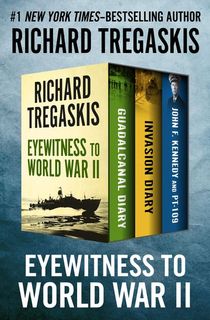 Eyewitness to World War II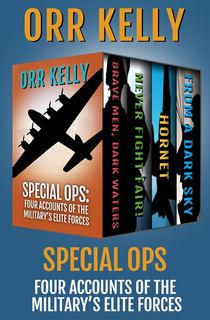 Special Ops
Orr Kelly, a journalist who served as a war correspondent in Vietnam, tells the stories of the military's elite forces. The bundle includes Brave Men, Dark Waters; Never Fight Fair!; Hornet; and, From a Dark Sky. From the Navy SEALs to the US Air Force Special Operations, Kelly details the courage and resilience of these unique fighters. In Never Fight Fair!, the Navy SEALs tell us, in their own words, about the history of their special force and what it takes to be one of the elite.
In Pharaoh's Army
A National Book Award finalist, In Pharaoh's Army chronicles Tobias Wolff's experiences as an army officer in the Vietnam War. Present during the Tet Offensive, one of the largest military campaigns that took place during the war, Wolff tells his story and how it has affected him both in and out of Vietnam.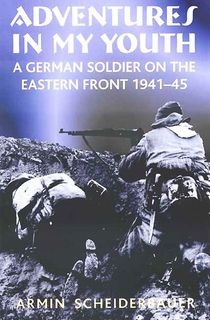 Adventures in My Youth
Schiederbauer joined the German Army in 1941 at the age of only 17. Many years later, he wrote this memoir to explain his youth to his daughter, providing a fascinating ground-level view of the Germans on the Eastern Front. Schiederbauer rarely engages with the broader horrors being wrought by Axis forces, but this memoir nonetheless shares a look at the terrible conditions on the Eastern Front.
Related: WWII's Siege of Leningrad Was One of History's Most Destructive
This post is sponsored by Open Road Media. Thank you for supporting our partners, who make it possible for The Archive to continue publishing the history stories you love.