The Civil War is cemented in history as the deadliest war fought on American soil. For four years, the Union soldiers of the North fought the Confederates of the South, hoping to dismantle the institution of slavery. This led to the loss of over 600,000 lives and, ultimately, the assassination of President Lincoln in 1865.
Thousands of Civil War books have been written since the first shot rang out in 1861. Though no single book can attempt to cover the endless tragedies or important events that occurred over those four years, the following works add valuable new perspectives to the narrative. From fictionalized accounts and battle retellings to soldiers' eye-opening diaries, this list will satisfy any Civil War history buff.
Related: 9 Best Civil War Movies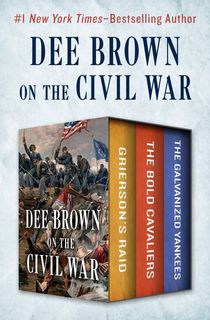 Dee Brown on the Civil War
This trilogy focuses on the some of the Civil War's most influential but lesser-known figures. In Grierson's Raid, a former music teacher leads almost 2,000 Union troopers from Tennessee to Louisiana. Their attack diverts attention from General Grant's crossing of the Mississippi—an instrumental distraction for the subsequent Siege of Vicksburg.
The Bold Cavaliers stars Confederate General John Hunt Morgan, whose cavalrymen wreaked havoc on Alabama. Meanwhile, The Galvanized Yankees tells the widely unknown story of a group of captured Confederate soldiers. Faced with the prospect of serving time in a prison camp or in the Union Army, they choose the latter. When they're tapped to guard outposts in the Western frontier, their experiences have profound effects on their own loyalties—and make for a fascinating Civil War story.
Related: 10 Accurate Historical Fiction Books for Nonfiction Readers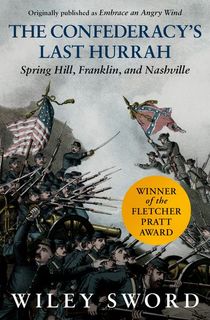 The Confederacy's Last Hurrah
Wiley Sword's nuanced nonfiction account details the disastrous trajectory of General John Bell Hood's command of the Confederate Army of Tennessee. Plagued by pride and poor strategy, Hood led the soldiers of the South through ill-conceived battles and the senseless loss of lives. From the catastrophic attack on the town of Franklin—later dubbed the "Gettysburg of the West"—to Nashville where the Confederates were beaten in a historically humiliating battle, Hood's reckless fumbling is captured by this attentive and authoritative work.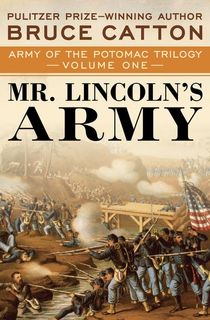 Mr. Lincoln's Army
The Pulitzer Prize-winning Army of the Potomac Trilogy begins with the riveting volume Mr. Lincoln's Army. Rooted in the early battles of the Civil War, Catton's work chronicles the journey of charismatic George McClellan as he leads the creation of the Union's Army of the Potomac. McClellan's narcissistic ambition clashed with President Lincoln's hopes for the war at every turn. Through McClellan's leadership during a bloody stalemate and his ultimate removal from command, Catton brings to life a vivid and legendary piece of history, which is later continued in the trilogy's following volumes, Glory Road and A Stillness at Appomattox.
Related: 10 Civil War Battles That Shaped America's Bloodiest Conflict
Lincoln Reconsidered
The Civil War would have been an impossible feat without the sixteenth President of the United States, Abraham Lincoln. In a collection of twelve essays rife with witticisms and eloquence, historical author David Herbert Donald takes an analytical look at the esteemed President Lincoln. Lovingly cultivating a sense of Lincoln's sharp legal mind and tough demeanor, Donald not only takes on new perspectives of Lincoln's radical politics, but dives into the symbolism Honest Abe has come to inherit as well.
Related: 11 Books About Abraham Lincoln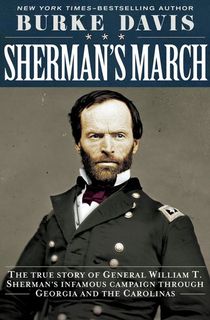 Sherman's March
New York Times bestselling author Burke Davis pieces together hundreds of eyewitness accounts to put readers in the midst of the infamous "March to the Sea." General William T. Sherman set out to bring the Southern armies of Georgia to their knees, and, with 65,000 Federal troops behind him, he did just that. After annihilating the city of Atlanta, Sherman went on to capture Savannah and crush Georgia and the Carolinas in the palm of his hand as he rode on to Virginia.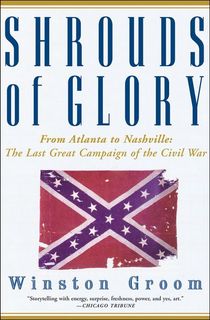 Shrouds of Glory
From the acclaimed author of Forrest Gump, this historical nonfiction work is another examination of the controversial General John Bell Hood. Groom vividly reconstructs Hood's part in the war with eyewitness accounts, journal entries, military communiqués, and newspaper headlines. Groom embraces Hood's faults and parses through the strategic plotting of Hood and his allies. From Hood's poor performance at West Point to his gruesome injuries throughout the Civil War, this book isn't afraid to dive into the savage and complex nature of the South's campaign.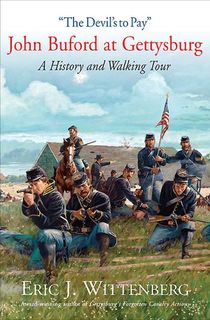 "The Devil's to Pay"
"The Devil's to Pay" is a scholarly chronicle of Brigadier General John Buford's command of the Union army's First Cavalry Division. Known to his troops as "Honest John" and "Old Steadfast," Buford's bold and unparalleled tactical mind led Union soldiers to the Battle of Gettysburg—the great turning point of the Civil War. Award-winning historian Eric J. Wittenberg fills this account with illustrations, maps, and photographs, to immerse readers in the remarkable accomplishments of Brig. Gen. Buford. For readers interested in putting themselves on the path of history, a walking and driving tour of battle sites is included in the work as well.
Battle Cry of Freedom
This Pulitzer Prize–winning book charts the period between the 1846 outbreak of the Mexican-American War to Robert E. Lee's surrender in 1865. Author James McPherson examines the economic, political, and social factors that led to the Civil War, particularly how small, violent outbursts evolved into America's deadliest war. Both sides believed they were fighting for freedom—though their definitions of this freedom differed greatly. With in-depth analyses of nearly every major event, Battle Cry of Freedom is an indispensable addition to any history buff's collection.
The Civil War: A Narrative
In the first book of Foote's three-volume series, the author opens with Jefferson Davis' resignation from the U.S. Senate. The Democratic politician was destined for another, bigger role: the first presidency of the Confederate States. So begins an extensively researched account of the events—and war—that followed, which culminates in the Union's victory four years later. Maps are a welcome addition to the narrative, providing useful visuals of important battle sites and travel routes.
Mary Chesnut's Diary
A native of South Carolina, Mary Chesnut kept a detailed account of her life as an upper class woman during the Civil War. Though her husband was a senator and a Confederate officer, Mary secretly hated the institution of slavery. From her reflections on witnessing the first shots fired in Charleston to hearing parts of her husband's meetings, Chesnut's diary is one of the few complete firsthand accounts of the war written by a non-soldier.
Related: 20 Influential Women in History You Need to Know About
For Cause and Comrades
After countless bloody battles and widespread death, how did Civil War soldiers find the will to keep fighting? In For Case and Comrades, James McPherson explores what drove them—namely, their unshakeable belief in the necessity of their actions. For both sides, victory was worth everything.
McPherson analyzed over 250 diaries and 25,000 letters to truly understand the soldiers' thought processes. He was shocked by their eloquence and honesty, and the frequency with which they wrote of their daily lives. Their writings reveal how they were not just hardened men of war—but brothers, sons, fathers, and husbands who simply wanted to go home with their dignity in tact. The result is a humanizing study of war, and of the men who fought unwaveringly for their ideals.
Related: When Civil War Musicians Served as Battlefield Medics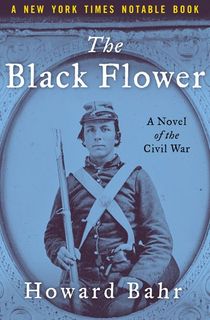 The Black Flower
As a war veteran and novelist, Bahr was a master of well-paced, engaging Civil War fiction—and lucky for us, he wrote three books. The first installment in his Civil War trilogy is The Black Flower, a New York Times Notable Book. When a 26-year-old Confederate soldier is wounded, the bond he forms with a medic gives him hope for a brighter, post-war future.
The Year of Jubilo sees a similar hero: Gawain Harper, who only fights in the Confederate army to be with the woman he loves. His return home is not as charmed as he anticipated when he discovers the rebels' plot to incite new warfare—which Gawain must stop.
In the final book, The Judas Field, Civil War veteran Cass accompanies a friend to Tennessee, where they'll retrieve the bodies of her brother and father. As they pass through devastated Southern towns, Cass cannot escape his haunting memories of the battlefield. All three novels explore the violence of warfare, the endurance of hope, and the lengths to which men and women fought to return to their loved ones.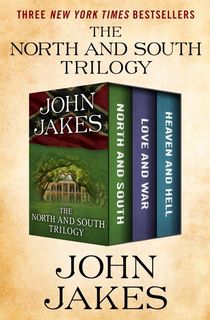 The North and South Trilogy
In the trilogy that has sold millions of copies, John Jakes examines how war can disintegrate even the closest of bonds. While training at West Point, Southerner Orry Mains quickly befriends Northerner George Hazard. But when the Civil War places them on opposite sides of the battlefield, tensions reverberate through their relationship, their families, and the rest of Jakes's bestselling trilogy. Part war story, part family drama, the books were adapted into a wildly popular miniseries starring Patrick Swayze and James Read.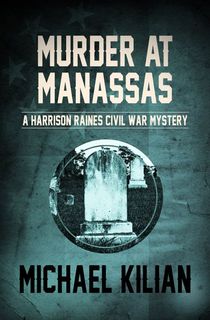 Murder at Manassas
With the Civil War still in its earliest days, Virginian Harrison Raines is torn between his abhorrence of slavery and his love for his home state. He is also in love with actress Caitlin Howard—though her affection for John Wilkes Booth (yes, that one) poses a serious threat. Raines's personal dramas reach new heights when, after taking Caitlin to watch the Battle of Bull Run, he becomes embroiled in a murder mystery involving a wrongly-disgraced major. What ensues is a fast-paced whodunit full of rich historical detail and real-life figures like Abe Lincoln.
Related: Watch An Interview With The Last Surviving Witness To The Lincoln Assassination
Cold Mountain
Nothing, not even war, can prevent Inman from reaching his true love, Ada, in North Carolina. After being gravely wounded in battle, Inman deserts the Confederate army, determined to return to the woman he left behind. As he journeys across the ravaged American landscape, Ada struggles to restore her late father's farm back to its former glory. But with only a few moments shared between them, have Inman and Ada pinned their hopes on a foolish dream?
Frazier's National Book Award–winning novel is based on stories he heard from his great-great-grandfather as a child. Gorgeously written and unrelentingly heartbreaking, Cold Mountain is at once an unforgettable tale of war and a deeply moving love story.
The Killer Angels
Shaara's Pulitzer Prize–winning novel recreates the bloodiest battle in American history: Gettysburg. Over the four days of fighting, countless men died—men with families, men with futures, men who might have done great things for the nation. Shaara imagines who these men, whether Northern or Southern, may have been.
Told through the perspectives of multiple historical figures, the story begins with a very confident Robert E. Lee as he and his troops travel to Pennsylvania. But instead of finding the victory they envisioned, Lee and his fellow Confederates are demoralized by the battle—and many know they're unlikely to win the war, or even see its end.
Related: 7 Strange Facts About Wyatt Earp and the Gunfight at the O.K. Corral
Cain at Gettysburg
Another Gettysburg-centered novel, Cain at Gettysburg is a fictional retelling of what is considered "the turning point of the Civil War." It follows a misfit group of characters—including desperate generals, a German refugee, and an Irishman who fled the famine—as they fight for their cause, unsure of their futures. Compelling and jam-packed with action, Cain at Gettysburg is a fascinating tale of battle, bravery, and brotherhood that no lover of Civil War history should miss.
Gone with the Wind
If you ever had access to the Turner Classic Movie channel, then you've probably heard of the film version of Gone with the Wind. But before Vivien Leigh starred as Scarlett O'Hara, there was Margaret Mitchell's epic book, which offers a more detailed look at Georgia during the Civil War and Reconstruction eras. At the center, of course, is Scarlett—a Southern belle and the daughter of a wealthy planter—who is forced to change her spoiled ways once war divides the country. Though her enduring relationship with Rhett Butler is considered one of the greatest love stories of all time, the novel is also one of the best portraits of the effects of war on a place and its people.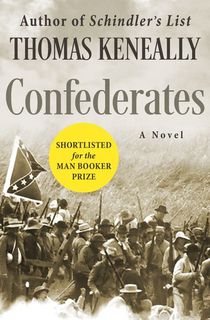 Confederates
From the author of Schindler's List, this work of historical fiction captures the often blind allegiance of soldiers in wartime. Set during the summer of 1862—mere weeks before the bloody confrontation at Antietam—Confederates follows Stonewall Jackson and the men who hold loyalty to him. In the midst of a cause many soldiers—like the devoted Usaph Bumpass—cannot fully grasp, the Confederates slog through the gritty truths of love, life, and death that war rains down upon them. Thomas Keneally weaves an honest and profound story of the men who might have met their bloody fate in the unforgettable carnage of Antietam.
This post is sponsored by Open Road Media. Thank you for supporting our partners, who make it possible for The Archive to continue publishing the history stories you love.
Featured photo via audiobook cover of Battle Cry of Freedom