About 15,000 books about Abraham Lincoln have been published, and yet it seems that there will always be more to learn about Honest Abe. Small wonder, considering the role the 16th president played in American history and what he accomplished during his time in office. No president has confronted greater turmoil before or since, and Lincoln's staunch leadership and unparalleled ability to communicate big ideas to vast audiences helped ensure the Union's success, which of course led to the end of slavery and the birth of the United States of America that we know today.
Born on February 12, 1809, Lincoln began his campaign to gain political leadership in the 1840s. He rose from the obscurity of a failed campaign to join the House of Representatives in 1843 to become the the Republican nominee for president in 1860. And in one of the nation's most contentious political climates, full of horse-trading and smoke-filled back room dealing, Lincoln became the country's 16th president, just as the issue of slavery was threatening to tear the nation apart–which of course, it ultimately did. Lincoln had to navigate uncharted waters from the moment he took office, and his unflinching confidence and determined resolve buoyed the nation during its most precipitous moment.
Related: The True Glory of the 54th Massachusetts Regiment
But Abraham Lincoln was more than just a political entity. He was a complex figure: loving husband and father, cunning politician, famed orator, and tough-as-nails back-woodsman. The books on our list all give color to the many facets of Lincoln's persona and shed light on some of his more overlooked, and perhaps even unlikeable, qualities.
Lincoln's presidency, reputation, stance on slavery, philosophical beliefs, literary works, and even his personal life are constantly being re-examined from fresh perspectives. No president's life, decisions, and actions have been afforded greater scrutiny or consideration. With that in mind, here are some of the best books about Abraham Lincoln, filled to the brim with interesting facts and details.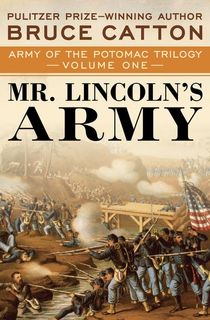 Mr. Lincoln's Army
Bruce Catton was easily one of the greatest historians writing during the 20th century. Not only was he a Pulitzer Prize winner, but his work also resulted in the creation of the Bruce Catton Prize, given for lifetime achievement in history writing. Catton's books also served as the basis for Ken Burns' The Civil War documentary.
Mr. Lincoln's Army, the first volume in Catton's series, The Potomac Trilogy, describes the history of the beginning years of the Civil War and Lincoln's decision to choose George B. McClellan to lead the Union Army after the secession of the Southern States. Lincoln had a complicated relationship with McClellan, partially due to the general's belief that Lincoln was not fit to be commander-in-chief. Catton's focus on the military aspects of Lincoln's presidency adds a crucial viewpoint to the study of his administration.
Lincoln Reconsidered
Written by the Pulitzer Prize-winning author of Lincoln, a 1995 biography, this collection of 12 essays takes a fresh look at Lincoln's legacy and reputation, as it wades through the myths that have sometimes complicated our view of Lincoln. Donald digs into the complex relationship between Abraham Lincoln and his law partner and biographer, William Herndon, as well as Lincoln's wife, Mary. Donald also takes a deeper look at the antislavery movement.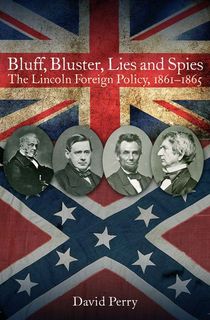 Bluff, Bluster, Lies and Spies
Perry's book is perfect for foreign policy enthusiasts and lovers of Lincoln. With a focus on his administration's relationship with Great Britain during the Civil War, this account illuminates the great naval power's role and how its interaction with other European countries influenced the Prime Minister's decisions. Lincoln had to be tactical when confronting the British, and he was aware of the significant effect it could have on the success of the Union or the Confederacy.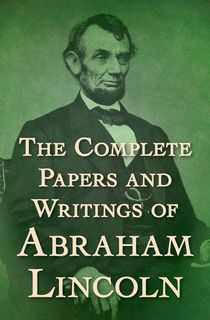 The Complete Papers and Writings of Abraham Lincoln
Rather than reading about Lincoln, why not go straight to the source? As a lawyer, statesman, and president, Lincoln produced a significant body of writings from 1832 to 1865. These works present Lincoln as a writer, politician, and leader through his famous speeches, personal letters, and telegrams. If you want to get a better understanding of Lincoln's historic ideas, military strategies, and personal thoughts, then this collection is exactly what you should read.
Team of Rivals: The Political Genius of Abraham Lincoln
Not only is Goodwin an expert presidential biographer—she won the Pulitzer Prize for history in 1995—but she is also the recipient of the Lincoln Prize, which is awarded for excellent scholarly work on Lincoln in English. Her biography describes the incredible story of Lincoln's journey to the presidency, how he defeated his rivals, and why he was able to succeed. As Goodwin argues, it was Lincoln's political skill and understanding of people that led him to win the election and create an administration that would lead the Union to win the Civil War. Steven Spielburg's 2012 biopic, Lincoln, was primarily based on Goodwin's book.
Related: 9 Best Civil War Movies
Emancipating Lincoln: The Proclamation in Text, Context, and Memory
Harold Holzer, a winner of the Gilder Lehrman Lincoln Prize as well as many other Lincoln-related achievements, is probably best known for his award-winning book, Lincoln and the Power of the Press. However, we recommend giving another one of his books a go. Emancipating Lincoln takes a sharp look at the single most important document the 16th president of the United States ever produced: the Emancipation Proclamation. By examining overlooked sources and investigating American responses to the document, Holzer is able to contextualize Lincoln in order to get to the true intent and meaning behind his language.
Lincoln's Body: A Cultural History
If you imagine Daniel Day-Lewis—who portrayed the president in the 2012 film, Lincoln—when you think of Lincoln, then this may be the book you need. Written by a professor who teaches an undergraduate course called "The World of Abraham Lincoln", Lincoln's Body traces the cultural history of our tallest president (he was 6'4", in case you were wondering). From his height to his "rough appearance," Fox deciphers how Lincoln's physicality and appearance contributed to the often-positive way people viewed him, and how it therefore contributed to his success.
Lincoln at Peoria: The Turning Point
Lehrman's book focuses on the pivotal speech that Lincoln gave in Peoria, Illinois on October 16, 1854. Concentrating on the legal, economic, and, most importantly, moral arguments against slavery, Lincoln's speech is crucial to the intense historical debates about his position on the subject. In addition to his career as a businessman, economist, and politician, Lehrman is also a historian who has written quite a few books on Lincoln—including Lincoln & Churchill: Statesmen at War, which was released in 2018. In 2005, President George W. Bush presented Lehrman with a National Humanities Medal.
Related: 12 Essential Civil War Books
Lincoln: The Biography of a Writer
In case the complete collection of Lincoln's written works wasn't enough for you, this biography of Lincoln as a literary and philosophical figure should satisfy. Although Lincoln as a writer is a topic that has been explored many times before—particularly by Edmund Wilson, one of the great literary critics of the 20th century, and Garry Wills, who wrote about the significance of the Gettysburg Address—Kaplan demonstrates the gravity of Lincoln's language, as well as those who influenced him, from a fresh perspective.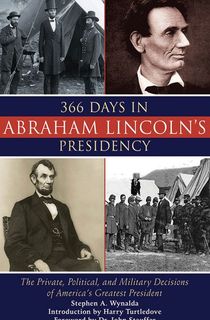 366 Days in Abraham Lincoln's Presidency
Examine a year (and a day) in the life of the man who many consider to be the United States's greatest president. From 1861-62, Lincoln signed the Homestead Act, enacted the first federal income tax, and dealt with the tragic death of his eleven-year old son, Willie. Peer into some of Lincoln's most private moments to learn what this legendary figure was like on a very human level.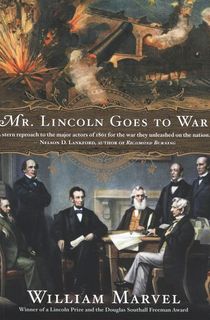 Mr. Lincoln Goes to War
Was The Civil War inevitable? The award-winning author of Andersonville and Lincoln's Autocrat assesses Abraham Lincoln's first year in office, from his inauguration through the rising crisis of secession and the first several months of the war. By reexamining history through a fresh lens, Marvel asks tough questions about the 16th president, and draws conclusions that some might consider controversial. For example, Marvel claims that not only did Lincoln miss opportunities to avoid going to war, he actually fanned the flames of war and intentionally led the country into its greatest conflict. This is revisionist history at its best.
Related: 10 American Wars, One Book Each
This post is sponsored by Open Road Media. Thank you for supporting our partners, who make it possible for The Archive to continue publishing the history stories you love.
Featured photo: Wikipedia