It was the Land of the Free, unless you happened to be black. The days in which African-Americans were enslaved and considered property may be long behind us, but the peculiar institution has left a stain on the American conscience. As we enter Black History Month, this is an especially important time to reflect on slavery and the trauma it left in its wake. Why not pick up a new book to educate yourself on the topic and learn more about this crucial period in American history? Here are 12 must-read books about slavery in America.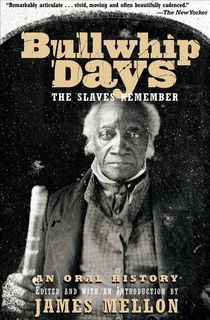 Bullwhip Days
Who better to explain the lasting scars of slavery than former slaves themselves? This book owes its existence to the Works Progress Administration, which commissioned an oral history of the nation's remaining former slaves in the 1930s. Editor James Mellon sifted through over 2,300 first-hand accounts to produce this volume, which contains 29 of the most noteworthy full-length narratives. It also contains black and white photographs of the people who contributed their stories. The result is an intimate and diverse account of slavery from the people who survived it and went on to rebuild their lives in the wake of the Civil War.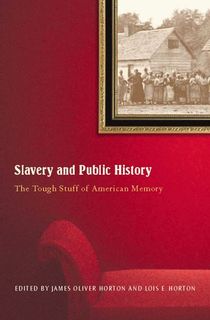 Slavery and Public History
Eleven historians share their analysis of how slavery is portrayed in public history in this fascinating collection. Interrogating how modern museums, memorials, and other historic sites remember and disseminate information about the "peculiar institution", these scholars shed light on our modern understanding of slavery. These essays will have you asking new questions about how history is shared and understood.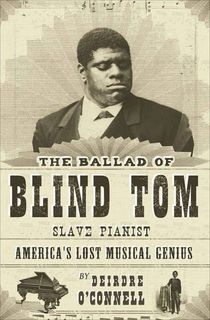 The Ballad of Blind Tom, Slave Pianist
Although Blind Tom was technically freed from slavery in the 1860s along every other formerly enslaved person, his particular set of circumstances—both his talent and his mental disability—led to him to continue to depend on his owner's family, the Bethunes, long after being freed. Tom Wiggins, who today would have likely been diagnosed with autism, was a musical savant. Able to mimic any tune, and frequently other people's words and voices, the young boy became an object of obsession before the age of 10. He went on to travel the world, playing concerts in Europe and the White House, but remained in thrall to the Bethunes his whole life. This compelling tale shows how slavery's effects can not be limited to the years in which it was legal.
Related: 14 Facts About Black History That You Might Not Know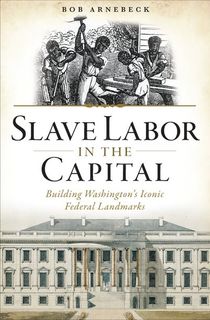 Slave Labor in the Capital
Many would say that the American nation was built on slavery. In the case of the capital, this is quite literally true. Arnebeck delved into contemporaneous commissioners' records to show how Washington's most iconic landmarks were built by enslaved people. At least half of the labor force for the White House and the Capitol Building were slaves, loaned by Maryland plantation owners—for a profit. The plantation owners were given 60 dollars a year for the use of their 'property'. The slaves, of course, saw none of the profit, while being fed merely salt pork and corn bread to power their efforts. This enlightening read may change the way you view symbols once known as icons of freedom.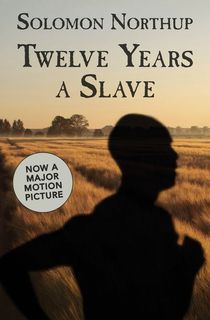 Twelve Years a Slave
Behind the Academy Award–winning film of the same name is this haunting memoir. Solomon Northup was born in New York, the son of a freed slave. He lived the first 30 years of his life in freedom, but then the worst thing imaginable happened—he was drugged, kidnapped, and sold into slavery by two con men. For the next 12 years, Northup lived on a Louisiana plantation, toiling in hard labor and experiencing horrific abuse. This harrowing true story chronicles the life of a man who was born into the beauty of freedom, only to have it cruelly snatched from him.
Related: The 11 Best Autobiographies To Change Your View of History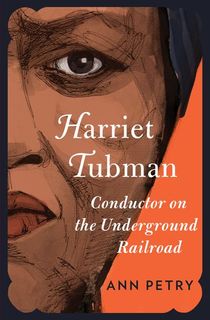 Harriet Tubman
This is the definitive account of Harriet Tubman, written based on conversations the author had with the iconic woman. A former slave who endangered her life and dedicated her newfound freedom to helping other African-Americans flee the South, Tubman was a lifelong activist. After her escape, Tubman aided the Underground Railroad, served as a spy for the Union Army, and advocated for women's suffrage. She was commonly referred to as "Moses" for her selfless acts. This highly personal book chronicles her life, from childhood to a daring escape to her days as an activist.
Related: 15 Biographies of Remarkable Women That You Need to Read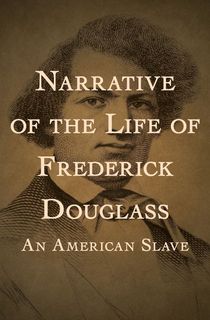 Narrative of the Life of Frederick Douglass
Frederick Douglass published his powerful memoir and treatise on abolition in 1845. Pick up this book to hear Douglass's life story in his own words, from his humble beginnings as a slave boy who painstakingly taught himself to read in secret, to his escape and ascension as a famous orator and world traveler. This book is an important piece of history, as Narrative profoundly changed American culture. Douglass's obvious intelligence and eloquence in conveying his situation were able to force some white people to empathize with an African-American for the first time. The memoir was widely read in its time (30,000 copies had been sold by 1860) and it opened people's eyes to just how hideous the institution of slavery was, thus giving increased momentum to the abolition movement.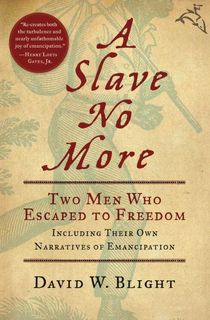 A Slave No More
The importance of slave narratives cannot be overstated. The highly personal accounts supersede dry historical analysis and allow us to see slavery as its victims experienced it. A Slave No More tells the stories of John Washington and Wallace Turnage, two former slaves who risked their lives for the sake of freedom. This book is divided into three parts; the first is a novelization of the men's lives and daring escapes based on historical information. Then comes an explanation of their family trees up to present-day, showing how their descendants have flourished. Lastly, the text of the men's autobiographical narratives are available, making for a powerful and inspiring read.
The Half Has Never Been Told
Forget everything you learned in history class: This book is here to set you straight. With slavery 150 years behind us, it's easy to think of this long-gone institution as a shameful relic that has no bearing on America today. Author Edward E. Baptist turns that claim on its head with his argument that we owe our country's lasting economic dominance to the contributions of slaves. The connection he makes between slavery and modern capitalism challenges our tendency to romanticize and mythologize our nation. Although it's a difficult truth, this book serves as an important reminder that America was built on the backs of slaves, and they deserve remembrance.
The Peculiar Institution
Stampp's study manages to deliver a comprehensive history of American slavery in under 500 pages. Beginning before America was even America and continuing through the Reconstruction era, The Peculiar Institution analyzes its eponymous system from multiple perspectives, describing the daily lives of slaves and owners, the Southern economy, the abolition movement, and more. One overarching theme is the systematic dismissal of illogical claims, such as the supposed existence of benign slavery and the idea that The Civil War was fought over states' rights rather than the morality of slavery. This makes for a fascinating discussion about the mental gymnastics and leaps of logic slave owners employed to justify the practice.
Related: 12 Essential Civil War Books
Celia, A Slave
This heart-wrenching read describes the true story of a slave girl who was just 14 when her owner began raping her regularly. After giving birth to two of his children, Celia reached her breaking point: She fought against the man's advances and killed him in self-defense. The desperate teenager suddenly found herself being prosecuted by the state of Missouri. This tragic book epitomizes the evils and trauma of slavery, especially for women.
Never Caught
George Washington was an American hero, the father of our country, a champion of freedom ... and a participant in the nation's most heinous institution. Never Caught tells the story of Ona Judge, one of George Washington's slaves. Though she was treated relatively well, comfort was nothing compared to sweet freedom. At just 22, Judge escaped Pennsylvania (where Washington was circumventing the Gradual Abolition Act in order to retain his slaves) and entered New England. For the rest of her life, she was the subject of a manhunt to bring her home to her master. Washington employed illegal tactics and leveraged his political connections to relentlessly pursue the woman he regarded as his property. This book delves into a side of history that has long been ignored.
Related: Rediscover America's First President with the Best George Washington Books
Featured photo: Wikimedia Commons