We all need to get lost in a story sometimes. Taking a break from our own lives to examine someone else's can help us return to the present with a new perspective and focus. Whether they're someone who changed the history of art and science singlehandedly, or a forgotten bystander in a much more well-known individual's dramas, it's always the details that enthrall us more than the general recount found in high school history classes.

For those looking to get lost in the lives of the less well-known, here are 12 immersive biographies that will motivate, inspire, and make you question why we don't praise their subjects as much as their counterparts.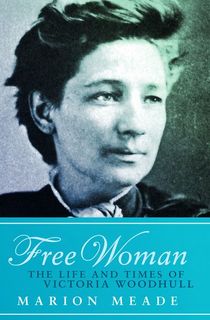 Free Woman
Too often ignored and undervalued by historians, Victoria Woodhull was a product of the conservative Victorian era in America and England as much as she was a destabilizing force during the period. With a career spanning fortune-telling, acting, stock-brokering, journalism, and lecturing on women's rights, her anomalous background outraged even the feminists of her time when she stepped into the political ring. Certainly before her time in retrospect, her campaign for the presidency in 1872 treated woman's suffrage as a bare minimum, bringing attention to a multitude of social and economic issues between men and women.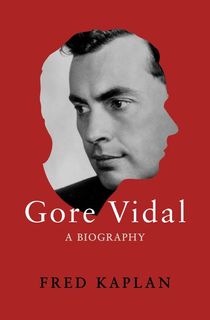 Gore Vidal
Novelist, culture critic, essayist, satirist, and cynic: Kaplan brings to life Gore Vidal's multifaceted personality in this vastly entertaining biography. A literary giant and keen observer of political power, Vidal wrote with accuracy, insight, and wit while managing to balance many seemingly opposed qualities. An advocate for peace but undoubtedly pugnacious, Kaplan accurately captures Vidal's criticisms for the people with whom he feuded without vilifying them.

While his vitriol might even be considered cordial in our modern political landscape, it's important to note where the feuds in modern American discourse first started to take shape, and them literary battles that cemented them.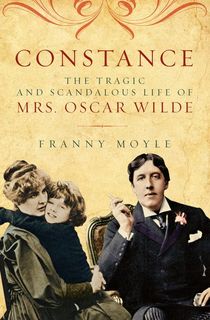 Constance
While Oscar Wilde was facing a conviction of gross indecency for his affair with Lord Alfred Douglas, his wife, Constance, had to deal with what that meant for herself, her husband, and her children. Until that moment, the Wildes were seen as a gilded couple. Thanks to her privileged standing, Mrs. Wilde managed to keep in contact with her imprisoned husband even while dealing with the suffering his trial brought her. Going against the grain as much as her husband, Constance Wilde was a phenomenon on in her own right, her pioneering and questioning spirit encouraging her to sample some of the more controversial aspects of her time.

Franny Moyle tells the story of a wife betrayed, a mother in exile, and a woman at the heart of the Aesthetic movement.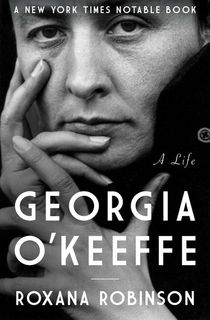 Georgia O'Keeffe
Arguably the 20th century's leading female artist, Georgia O'Keeffe came of age along with American modernism, with a life rich in intense relationships. Her often-eroticized flowers, bones, stones, skulls, and pelvises became extremely well known to a broad American public. Roxana Robinson retells O'Keeffe's struggle between the rigorous demands of love and work which resulted in extraordinary accomplishments, giving a very human treatment to her life and the lives of the people in it.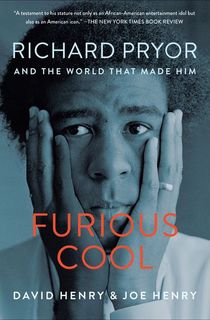 Furious Cool
At a certain point, a person's comedy becomes more than just a scripted routine, evidence of nothing less than genius. Richard Pryor alone on a stage with nothing but a microphone in hand erased all doubt that he was anything but that genius. After a childhood spent just trying to survive, the culture that Pryor was born into—his mother was a prostitute; his grandmother ran the whorehouse—helped shape him into one of the most influential and outstanding performers of our time. Attracting equal parts admiration and anger, Pryor's humor and humanity were often something of a contradiction in his personal life, displayed through these pages by David and Joe Henry.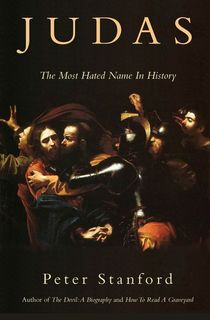 Judas
Peter Stanford deconstructs that most important and vilified of Bible characters: Judas Iscariot, who famously betrayed Jesus with a kiss. Exploring two thousand years of cultural and theological history, Stanford investigates how the very name Judas came to be synonymous with betrayal and, ultimately, human evil. Not only does the work describe historical and textual accounts of the character, but it proposes one of the most hotly contested religious arguments of the past 2,000 years: Should we actually thank Judas for his act, since without his betrayal there would be no crucifixion of Christ? "You'll have to decide," as Bob Dylan sang in the sixties, "Whether Judas Iscariot had God on his side."

The essential doomed character, Stanford uses an exploration of Judas to delve into larger questions of how we remember history and its figures.
Wrapped in Rainbows: The Life of Zora Neale Hurston
Critically acclaimed journalist Valerie Boyd delivers a profile of Zora Neale Hurston, one of the most intriguing cultural figures of the 20th century. Claimed as an influence by the likes of Maya Angelou, Toni Morrison, and Alice Walker, Hurston published seven books, many short stories, and several articles and plays over a career that spanned more than 30 years. Her 1937 masterpiece Their Eyes Were Watching God has become a crucial part of the modern literary canon. With a life that encompassed the Harlem Renaissance, the Great Depression, and World War II, as well as a fascinating relationship with Vodou, it's no wonder Hurston's work was as complex as it was extraordinary.
Leonardo da Vinci
Perhaps the most well-known figure on this list, but da Vinci may also be the least easily comprehended. Based on thousands of pages from da Vinci's astonishing notebooks and new discoveries about his life and work, Walter Isaacson weaves a narrative that connects his art to his science as fluidly as da Vinci himself. Not just an examination of one of the best geniuses of human history, but a critical examination of his learning style and personal growth. Isaacson shows how da Vinci's genius was based on skills we can improve in ourselves, such as passionate curiosity, careful observation, and an imagination so playful that it flirted with fantasy.
American Eve
America's first supermodel, sex goddess, and early prototype of the modern celebrity, Evelyn Nesbit's life was as glorified as it was scandalous. Central to Stanford White's famous murder trial, her iconic life story and perception as a temptress reflected all the paradoxes of America's Gilded Age. Considered the Crime of the Century, Nesbit's involvement in White's murder by her jealous husband, Harry K. Thaw, signaled the beginning of a national obsession with youth, beauty, celebrity, and sex that leapt brazenly out of the Victorian era's conservative contrast.

Paula Uruburu weaves all of these elements into an elegant narrative that reads like the best crime/mystery fiction, made all the better knowing it was true.
Queen Bee of Tuscany: The Redoubtable Janet Ross
Another key Victorian woman, Janet Ross was born into a distinguished intellectual family and raised among luminaries such as Dickens and Thackeray. After getting married at 18, Ross and her new husband lived in Egypt for six years, where she wrote for the London Times, hobnobbed with the developer of the Suez Canal, and humiliated pashas in horse races. In 1867, she moved to Florence, Italy ,where she spent the remaining 60 years of her life writing a series of books and hosting a colorful miscellany of friends and neighbors, from Mark Twain to Bernard Berenson.

Encompassing all this rich history, Ben Downing paints a panoramic portrait of an age, a family, and our evolving love affair with Tuscany.
A Beautiful Mind
The Phantom of Princeton, John Nash, one of the most brilliant mathematicians of his generation, was a figure many students had seen shuffling around the corridors of the math and physics building wearing purple sneakers and writing numerology treatises on the blackboards. His most important work had been in game theory, which by the 1980s was underpinning a large part of economics. When the Nobel Prize committee began debating a prize for game theory, Nash's work was routinely mentioned and shot down due to his spiral into schizophrenia in the 1950s, finally awarded to him in 1994 for work he had done 45 years prior.

Economist and journalist Sylvia Nasar's biography of Nash looks at all sides of his life, giving an intelligent, understandable exposition of his mathematical ideas and a picture of schizophrenia that is evocative but decidedly unromantic.
Byron
The Romantic period in Europe saw literary and poetic geniuses constantly overshadowing each other. Much in line with the themes of the movement, artists would burn too bright to be ignored, before smoldering to ashes. George Gordon, Lord Byron, considered by many to be the first emergence of the modern celebrity, sought to shine bright in all aspects of his life, not just the arts. Noted biographer Benita Eisler delivers a comprehensive and complex look at his extraordinary life: the shameful childhood; the swashbuckling adventures; the instant stardom and lingering influence of his work; his passionate and destructive love affairs; and (spoilers) his tragic death in the cause of Greek independence.
Featured photo of Lord Byron, Richard Pryor, and Georgia O'Keeffe: Wikimedia Commons