Even the most learned scholars know there's always something new to discover when it comes to history. These autobiographies help you do just that, opening a window to an untold past. From a young woman's transformation into a CIA spy to the harrowing account of a boy soldier in Africa, these autobiographies set against the backdrop of great moments in history will stay with you long after you turn the final page.
Marita: The Spy Who Loved Castro
In 1959, 19-year-old Marita Lorenz traveled to Cuba and met Fidel Castro. They fell in love and she stayed with him for several months before fleeing to America. It was there the CIA recruited her to assassinate Castro. But she couldn't do it. Her story doesn't end there, though. In her own words, Lorenz vividly documents her life—from testifying about JFK's assassination to joining the FBI.
Related: Marita Lorenz: The Spy Who Loved Castro…and Almost Assassinated Him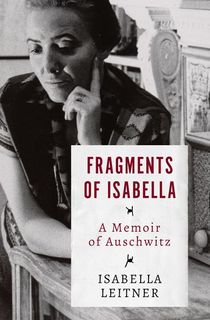 Fragments of Isabella
On the morning of her 23rd birthday, Isabella Leitner and her family were imprisoned in Auschwitz, the notorious Nazi death camp. In this Pulitzer Prize–nominated memoir written 30 years later, Leitner recounts what life was like in the shadow of death, and how she and her family relied on each another's kindness and love to survive. Publishers Weekly called this book, which will give you an unparalleled look at one of history's darkest chapters, a "celebration of the strength of the human spirit as it passes through fire."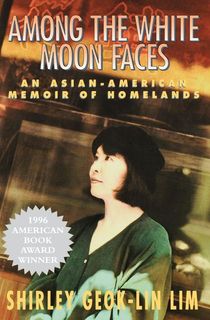 Among the White Moon Faces
Dislocated from a home in Malaysia that was colonized and torn apart by war, forced to leave behind the man she loved in order to pursue a Fulbright Scholarship and a better future, Shirley Geok-lin Lim's candid autobiography tells the story of her girlhood in Malaysia, the numbing alienation of her displacement to America, and her struggle to find a new, strong identity as an Asian American woman, always sustained by her "warrior spirit."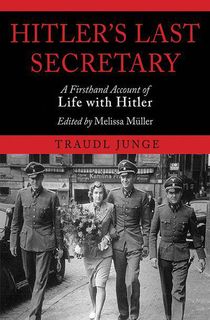 Hitler's Last Secretary
Traudl Junge worked as Hitler's last private secretary from 1942 until his death in 1945. Her autobiography was the inspiration for the 2004 German film, Downfall, which chronicles Hitler's final ten days. At the time she started her employment with Hitler she was 22, and later claimed she was not aware of the horrors caused by the Nazis but that she should have used her closeness to the Nazi Party to investigate their activities. Her intimate and chilling memoir details just what it was like to spend everyday with a monster.
Related: The Dead Man Who Duped Hitler: The Beyond Bizarre Tale of WWII's Strangest Operation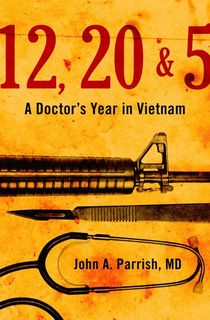 12, 20 & 5
As a medic in Vietnam, Dr. John A. Parrish faced all manner of war trauma. His shifts treating the wounded at the Phu Bai marine camp seemed unending, marked only by the arrival of the next chopper carrying more casualties and grim announcements shouted through the chaos: "12 litter-borne wounded, 20 ambulatory wounded, and 5 dead." In his memoir, Parrish takes you behind the frontlines of America's war in Vietnam, providing a clear account of the raw tragedy of the battlefield and one man's transformation from a new medical intern to a hardened doctor.
Related: 9 Fascinating Vietnam War Books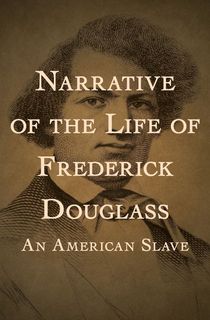 Narrative of the Life of Frederick Douglass
Though you might have read this one in history class, it's definitely worth a re-read. One of the most famous first-hand accounts written by a former slave, Douglass' narrative details his life—including his escape from slavery and his role as a leader for the abolitionist movement. After settling in Massachusetts with his wife, Frederick Douglass became an anti-slavery lecturer—famously speaking at the Massachusetts' Anti-Slavery Society's annual convention in 1841. There's a reason this work has been celebrated as one of the best biographies for centuries.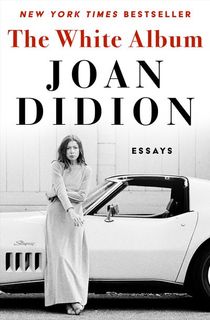 The White Album
Not to be confused with The Beatles' famous White Album, Didion's 1979 collection of essays focuses on the history of California in the 1960s and '70s. Offering a first-hand account of growing up there, Didion discusses Black Panther Party meetings, experiences with drugs, and the murder of Sharon Tate by members of the Manson family—which cast a dark cloud over otherwise sunny Hollywood. If you're looking for a first-hand account of the time period, Didion's autobiographical essays are a must-read.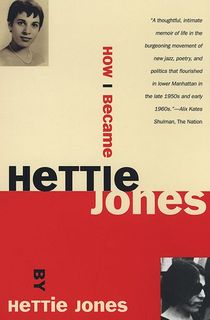 How I Became Hettie Jones
In the 1950s, New York City's Greenwich Village was alive with poetry, politics, and jazz. Artists and musicians moved along the busy city streets, hungry to make a name for themselves. Among them was a young woman named Hettie who chose to leave behind her middle-class life in Queens and marry African-American poet LeRoi Jones. In How I Became Hettie Jones, Jones delivers an exhilarating insider's glimpse of life in lower Manhattan in the era of the Beats, Black Power, and bohemia. Her autobiography is a treat for all those charmed by the NYC of the 1950s and early 1960s, where one might cross paths with Allen Ginsberg, Thelonious Monk, Billie Holiday, or James Baldwin.
Related: 15 Biographies of Remarkable Women That You Need to Read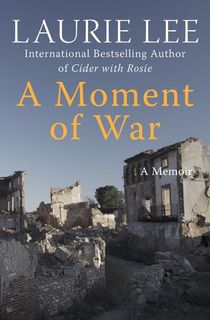 A Moment of War
In this moving autobiography, Lee concludes his acclaimed trilogy about coming of age in Europe between the wars. In December 1937, the author crosses the border from France into Spain. He's eager to join the Republican Forces in the Spanish Civil War and fight against Franco's Nationalists. But Lee's youthful idealism soon collides with the harsh realities of conflict. He's surrounded by armed misfits lacking purpose or leadership. Boredom and bad food replace battle. And when Lee finally confronts the enemy, it is far from the heroic moment he imagined. Written with "the plainness of Orwell but the metaphorical soaring of a poem" (The New York Times Book Review), A Moment of War offers a unique look at war and Spain's fight for democracy.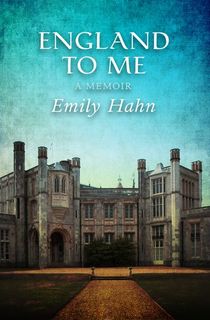 England to Me
After spending much of World War II in China, Emily Hahn—who has been hailed by The New Yorker as "a forgotten American literary treasure"—headed to England in 1946 during very uncertain times. Though the war had ended, there were still reminders of it everywhere. And as she tries to settle into the English countryside and find her place there, she reflects on the state of the world as well as the state of her wellbeing.
A Long Way Gone
When Ishmael Beah was just 12 years old in Sierra Leone, his world changed as he fled attacking rebels during the Sierra Leone Civil War. By the age of 13, he was forced into the government army—given an AK-47 and told to kill. Written when he was 25 years old, Beah tells his heartbreaking story in A Long Way Gone. From struggling with drugs and violence to making his way to America in hopes of a better life, Beah's story offers a first-hand account of horrors most people can't even imagine.
Man Enough to Be a Woman
Present at the Stonewall riots, a regular at Andy Warhol's Factory, and a legend in the punk rock and drag scenes from Dallas to New York to England and Berlin, you may not have heard of Jayne County, but her legacy lives on, nonetheless. In this brash, acidic autobiography, she describes living as a drag performer during the early '70s, brushes with her more famous peers including David Bowie, Johnny Rotten, and many more, and why she never underwent a total sex change operation ("I'm used to my little friend by now…"). Far from a sentimental transgender memoir, this no-holds-barred view of a vibrant subculture is as rock 'n' roll as they come.
Brown Girl Dreaming
Winner of the National Book Award, Jacqueline Woodson reflects on her childhood in South Carolina and New York, and offers an important and powerful commentary on race in America. Through vivid poems, she explains what it was like growing up as an African American in the 1960s and '70s—during which time she became aware of the Civil Rights movement. Combining poetry with autobiography, Brown Girl Dreaming offers a powerful look at the past as she searches for her place in the world.
Spirit Run
The son of Mexican immigrants who worked at an apple-picking plant in Yakima, Washington, Noé Álvarez was the first of his family to go to college in America. But when he learned about the Peace and Dignity Journeys, "epic marathons meant to renew cultural connections across North America," he felt compelled to drop out of school in order to run the 6,000-mile marathon beside Native Americans from nine tribes. Telling their stories alongside his own, Álvarez also explores his relationship with the land and with this country, grappling with a world where oil extraction, deforestation, and substance abuse do more than harm the land: They also destroy lives and communities.
All But My Life
Gerda Weissmann Klein's heartbreaking first-hand autobiography of what it was like to be a teenager in Nazi-occupied Europe will give you a horrifying look at what people truly went through. Living in Poland, once the Nazis invaded she was separated from her family and never saw them again. Being tossed around from work camp to work camp—and even embarking on a 350-mile journey that only a fraction of prisoner's survived—Gerda never lost the will to live. Reflecting on her terrible ordeal, Gerda offers readers a window into the past.
First They Killed My Father
The daughter of a former high-ranking government official in Phnom Penh, the capital of Cambodia, Loung Ung tells the harrowing, heartbreaking, but ultimately hopeful story of how her family was shattered when Pol Pot's Khmer Rouge performed a military coup in 1975, when she was five years old. Forced into a work camp for orphans and trained as a child soldier, Loung Ung wouldn't see her family again until the Khmer Rouge fell decades later.
Born a Crime
Today, he is the host of The Daily Show, but when Trevor Noah was born in apartheid South Africa, his very existence was a crime. Born to a white Swiss father and a black Xhosa mother, such a union was punishable by a five-year prison sentence. Had his existence been found out, Trevor would have been taken from his family, so for much of his early life he was hidden away. With humor and wit, Noah takes readers through the tumultuous times of the end of apartheid in South Africa, warmly illuminates his relationship with his mother, and shows how a mischievous boy who was not supposed to exist rose to host one of the most popular shows on television.
This post is sponsored by Pegasus Books. Thank you for supporting our partners, who make it possible for The Archive to continue publishing the history stories you love.