In 1969, a riot broke out at Stonewall Inn that would change the trajectory of LGBTQ rights for years to come. The Stonewall riot, which took place in June, has been remembered annually since–leading to the celebration of Pride Month in the U.S. and around the world. Although gay and queer history is often seemingly irreversibly tied to singular events like Stonewall and the AIDS crisis, there is far more to discover in the years of LGBT history.
Finding just one LGBT history book to explain the breadth and foundation of a community that is as often at odds with each other as they are in lockstep is nigh impossible. That's why we've collected some of our favorite LGBT history books, focusing on moments as early as the Roman Empire and as contemporary as memoirs of the 21st century. These books will educate and move you while guiding you through the years of perseverance and support that have kept the community afloat.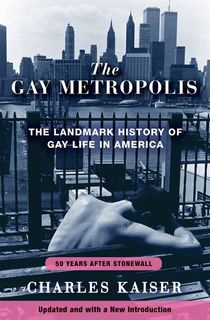 The Gay Metropolis
If you're seeking a comprehensive history of gay life and culture in New York City, look no further than this decade-by-decade account from Charles Kaiser. Recently updated with a new introduction looking back since the 50th anniversary of the Stonewall riots, The Gay Metropolis begins in the 1940s and hits every major event that has had influence on the gay community. Highlights of the chronicle include the making of West Side Story (created and staged by four gay men), and the AIDS crisis, in addition to moving tales of struggle and triumph.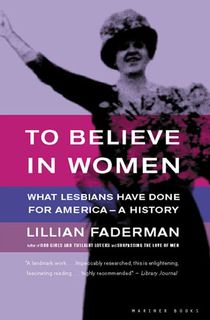 To Believe in Women
This empowering piece from three-time Lambda Literary Award-winning author Lillian Faderman focuses on the influential role lesbian women played in United States history. Focusing on a small group of late 19th to early 20th century lesbian activists, this book extensively covers the accomplishments of these women from gaining the vote to creating women's colleges like Bryn Mawr and Spelman. In her compelling and utterly readable text, Faderman reframes history to show just how vital the contributions of women who love women have been, from Jane Addams to Eleanor Roosevelt.
Related: 30 Important Women in History You May Not Have Heard Of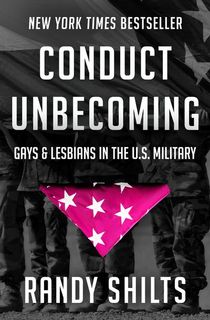 Conduct Unbecoming
Originally published the same year that the "Don't Ask, Don't Tell" policy was instituted, Conduct Unbecoming explores the history of the United State's bigotry toward LGBTQ military personnel. Not only is this account a searing condemnation of institutionalized discrimination, it's also a powerful reminder of the brave contributions made by gay servicemen and women. The New York Times Book Review calls this "landmark book" an "excellent military history, closely woven with an enthralling analysis of the changing definitions of sexuality and personal relationships in American society".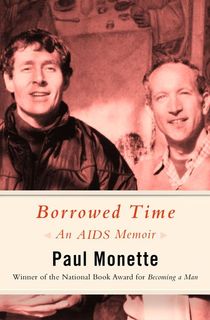 Borrowed Time
From National Book Award-winning author Paul Monette comes a very personal and heartwarming, and frequently heartbreaking, account of his relationship with his partner, Roger Horwitz. The two met in 1974, and they shared over a decade together. But in 1986, Roger died of complications from AIDS, leaving Paul devastated and broken. The story focuses on the power of love in the face of crisis and how the gay community adapted during the early days of the AIDS crisis.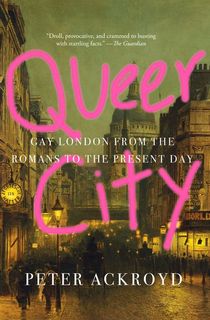 Queer City
Many, many books have been written about London, but most of them haven't chronicled the city's history as a European epicenter of queer life. Stretching all the way back to Roman rule, acclaimed author Peter Ackroyd chronicles both the joys and horrors of life as a gay Londoner, from sodomy executions and the AIDS epidemic to queer-friendly spaces and the Gay Liberation movement. The result is "a fantastically researched project that is obviously close to the author's heart" (Kirkus Reviews).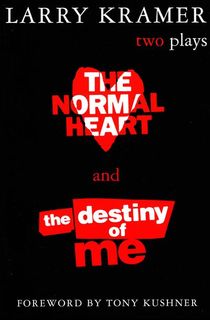 The Normal Heart and The Destiny of Me
These two moving pieces capture the fear and trials that the LGBTQ community had to overcome in order to get the recognition and help during one of recent history's worst plagues. Taking place during the early years of the AIDS crisis, The Normal Heart focuses on the ignorance, fear, and blatant disregard for the LGBTQ lives that were lost during the the height of the epidemic. Its sister play, The Destiny of Me, focuses on an AIDS activist who has no choice but to put his life in the hands of a doctor he's spent most of the play condemning. Larry Kramer's seminal work has been adapted many times, most recently by HBO.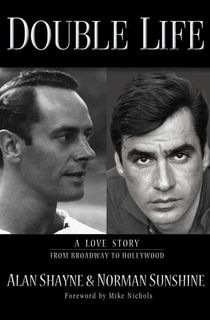 Double Life
Double Life is a thrilling love story and memoir between two high profile men in the entertainment industry. Dually written by Shayne and Sunshine, this story offers a glimpse into the development of gay relationships in the spotlight. Littered with interesting insider stories of Hollywood, this little piece of heartwarming LGBTQ history is a breath of fresh air in a genre that's too often filled solely with tragedy.
Nonbinary: Memoirs of Gender and Identity
What does it mean to be nonbinary, with a gender identity that is neither man nor woman? This collection of essays "puts a human face on an otherwise theoretical subject" (Booklist). 30 authors offer their firsthand accounts of what it's like to exist outside the gender binary and its rigid rules, how they came to understand and accept their true selves, and having an identity that is frequently misunderstood.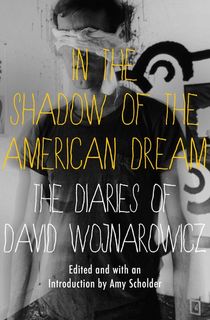 In the Shadow of the American Dream
David Wojnarowicz was one of America's most prolific queer artists, unafraid to tackle any subject or topic in his works. In the Shadow of the American Dream is a collection of diary entries from the famed artist from different points in his life. In these entries, Wojnarowicz reflects on his early days as a depressed teen and his triumphant journey into radical self-acceptance. From musings about art and sex to fantastic glimpses of the 1970s and 80s New York City art scene, Wojnarowicz's perspective carries an important piece of LGBTQ history that any reader will enjoy.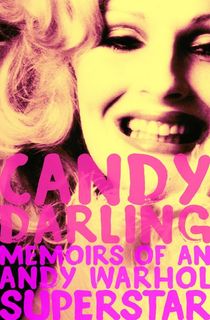 Candy Darling
This memoir from Andy Warhol's greatest muse is an eye-opening read and important sliver of transgender history. Candy Darling was a transgender woman who captivated the eyes and mind of Warhol. After he made her a star in his films, Flesh and Women in Revolt, a star was born and Darling was hurled into the spotlight as one of the country's first transgender icons. In her account, Darling reflects on what it meant to be transgender during the early years of the gay rights movement, along with her own personal journey of self-acceptance.
Related: 10 Illuminating Andy Warhol Books
They/Them/Their: A Guide to Nonbinary and Genderqueer Identities
This insightful book answers all the questions you've been too afraid to ask about what it means to be nonbinary or genderqueer. Written by a nonbinary individual, the book breaks down common misconceptions, explains how you can be supportive of a nonbinary friend or family member, and details the unique challenges that they face. This is a great place to start if you want to deepen your knowledge of the LGBTQ community and your understanding of gender.
Queer Brown Voices
This queer Latinx gem gives us insight into the lives and careers of activists who have dedicated themselves to fighting against both racial and sexual discrimination. Many of these activists have been erased from history, but their important work deserves a second look. This book is definitely an important read for everyone, especially queer POC.
A Queer History of the United States
It's often easy to believe that LGBTQ communities have only begun to appear in the last few decades. But even a cursory look into history will illuminate the queer communities that have always existed. Bronski's history of the United States helps shed light on just a few of those communities, starting from Columbus's arrival in the Americas. A Queer History is a great starting point for any reader looking to engage with the LGBT history of our country for the first time.
Queer (In)Justice: The Criminalization of LGBT People in the United States
This authors of this text each focus on various cases throughout legal history that involved LGBTQ criminals. The story goes through each case and dissects the details to determine whether or not the person involved should've been convicted in the first place. They also take into account the many ways that queer lives have been forcibly criminalized–like the existence of sodomy laws. As a way to dispel negative LGBTQ stereotypes, this book is a must-read to understand how queer bodies and lives have been criminalized and punished in our legal system.
Related: The Best Netflix History Documentaries Streaming Now
Beyond Magenta: Transgender Teens Speak Out
This moving piece contains portraits, photos, and the personal stories of six transgender or gender-queer teens. Susan Kuklin's words and pictures effectively capture the emotional and physical experiences each teen faced during their own personal journey. Other than their trans or non-binary identities, these teens have nearly nothing in common, showing a diverse range of what it can mean to be trans. This book is a piece of modern history and an emotional bookmark in the ongoing fight for LGBTQ equality and visibility.
Featured image: William Fonteneau / Unsplash