Andy Warhol's impact on the art world reverberates to this day. The influential artist revealed rich new ways to view and interpret art, attracting adulation and controversy in equal measure. And with the new documentary The Andy Warhol Diaries now streaming on Netflix and introducing a fresh generation to Warhol's work, Andy's star shows no signs of dimming.
Born in Pittsburgh in 1928, Warhol first established himself as a commercial illustrator in New York before moving into modern art. His first solo exhibition of paintings, July 1962's Campbell's Soup Cans at the Ferus Gallery in Los Angeles, rocked the art world and marked the arrival of a major talent in the Pop art movement. What followed was a decades-long career defined by both success and tragedy, one that spanned mediums and challenged the dividing lines between artistry and artifice, creative expression and commerce and celebrity.
At the center of it all was Warhol himself. The artist's meticulously crafted persona—from his detached wit to the trademark silver wig—was just as important as the artwork he produced. But what do we know of the man behind the spectacle? The following Andy Warhol books shine a radiant light on the Pop art superstar and the many Factory muses who passed through his orbit.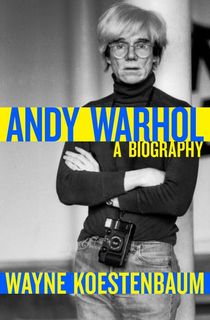 Andy Warhol
Wayne Koestenbaum explores Warhol's life and art in this revealing biography, crafting an intimate psychological portrait of the power and paradoxes coursing through Warhol's body of work. Koestenbaum is an accomplished poet as well as a cultural critic. In Andy Warhol: A Biography the author combines his ear for lyricism and eye for critique to produce a multi-layered profile of the artist's aesthetic and inner life, paying particular attention to themes of death and desire that haunt Warhol's paintings and films.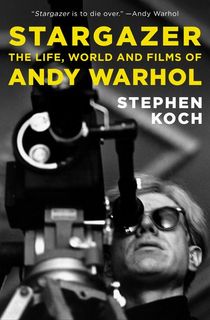 Stargazer
When thinking of Warhol's artistic legacy, one naturally imagines the iconic portraits of world leaders and celebrities—those radiant silkscreen portrayals of Chairman Mao or Marilyn Monroe. Yet Warhol expressed his vision in a variety of mediums, including film. In Stargazer, Stephen Koch traces the artist's career from his meteoric rise in 1960s New York City through the 1967 assassination attempt that nearly claimed Warhol's life. Throughout, Koch trains his lens on Warhol's brief but masterful efforts behind the camera, analyzing the numerous films he produced. Richly detailed in its assessment of Warhol's cinematic output, Stargazer is "a volume of profound insight … Resoundingly brilliant." (Film Comment)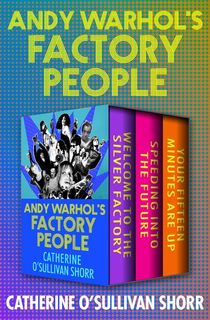 Andy Warhol's Factory People
For Warhol fans enchanted by 1960s New York City, this three-volume compendium is a must. Based on Catherine O'Sullivan Shorr's television documentary, Andy Warhol's Factory People vividly recreates the heady days and nights of the city's art scene by collecting first-hand accounts from the artists, actors, and provocateurs of Warhol's Factory.
Volume one, Welcome to the Silver Factory, begins in the early 1960s when rising art star Andy Warhol acquires an abandoned industrial space in midtown Manhattan and establishes the original Silver Factory. Speeding into the Future covers 1965 through 1966; Warhol shifts into high gear as he explores music with the Velvet Underground and partners with Paul Morrissey to shoot the now-legendary art film Chelsea Girls. The final installment, Your Fifteen Minutes Are Up, covers the late 1960s, a period of unraveling relationships and an eruption of violence in the form of Valerie Solanas: the S.C.U.M. Manifesto author who shot Andy Warhol. While Warhol survived the assassination attempt, his life and art were forever altered—and the magical Factory era was over. Told by the people who were there, O'Sullivan Shorr's oral history is a delicious read for Warhol fans and pop culture obsessives alike.
The Andy Warhol Diaries
Warhol steps into frame in this New York Times bestseller culled from over 20,000 pages of the artist's diary that he dictated to friend and collaborator Pat Hackett. Spanning the fall of 1976 up to the days before his hospitalization and death on February 22, 1987, The Andy Warhol Diaries is a comprehensive chronicle of the ups and downs of Andy Warhol's life, documenting everything from cab rides and lunch dates to interactions with art visionaries like Yoko Ono, Jean-Michel Basquiat, Salvador Dali. Delivered in Warhol's deadpan wit, Diaries not only presents the "ultimate self-portrait" (Boston Globe) of a notoriously inscrutable artist, but clear evidence of the brilliance that made him a star.
Related: The 18 Greatest War and Battle Paintings of All Time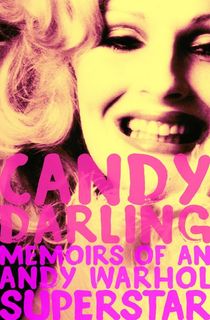 Candy Darling
In 1967, Andy Warhol decamped from his Silver Factory art compound on 47th Street and soon established a new Factory off of Union Square. It was here that a galaxy of Warhol superstars took shape—and where he first crossed paths with Candy Darling. Born in Queens, Darling drew inspiration from the bombshells of classic Hollywood as she transitioned into her true and beautiful self. Her radiant presence captivated Warhol—who asked Darling to appear in his films—and also set fire to the minds of artists like Lou Reed, Tennessee Williams, and Robert Mapplethorpe. In her illuminating autobiography, Darling takes us on a wild ride through the era of Warhol and Pop art, providing an eye-opening account of the transgender experience and the emerging gay rights movement of the 1960s.
Related: 30 Important Women in History You May Not Have Heard of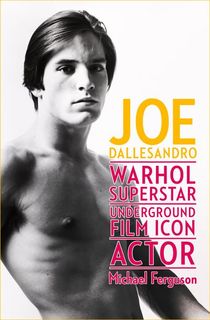 Joe Dallesandro
According to Warhol, "in my movies, everyone's in love with Joe Dallesandro." The male model and Factory fixture became an underground sex icon after his star-turning appearance as a street hustler in Warhol's 1968 film Flesh. In this biofilmography, author Michael Ferguson surveys Dallesandro's life and career from his troubled upbringing in New York to his time as a Pop art celebrity and muse to Andy Warhol. Ferguson assesses every film Dallesandro shot with Warhol and Paul Morrissey, from the drug-fueled Trash to the X-rated rendition of Frankenstein, and charts the actor's post-Factory success as a mainstream actor. Studded with vivid accounts of life inside the Factory, Joe Dallesandro captures a silver screen icon who broke down barriers and stands as a testament to the pull and peril of Pop art superstardom.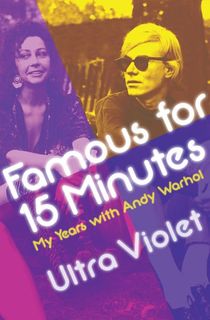 Famous for 15 Minutes
Warhol superstar Ultra Violet leads you through the riotous world of Andy Warhol's Factory art scene in this tell-all memoir. Readers will get an up-close look at the inner workings of the Factory—described by Ultra Violet as an "assembly line for art, sex, drugs, and film." Along the way you'll catch glimpses of Warhol at work as well as the many mega-celebrities who stepped through the Factory doors and into the artist's life. Packed with gossip, Famous for 15 Minutes is a juicy trip through the celebrity sphere that Warhol cultivated and which, at times, threatened to eclipse its creator.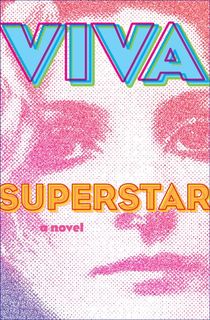 Superstar
Viva was one of Warhol's muses and protégés, best known for her performances in Warhol's Tub Girls and the groundbreaking erotic film Blue Movie. She was also on the phone with Warhol on June 3, 1968, the day Valarie Solanas burst into Warhol's studio and shot the artist as well as critic and curator Mario Amaya. Here, Viva channels her real-life experiences into a lively work of fiction that draws clear inspiration from her time as a Warhol superstar.
The novel follows Gloria, a young woman who moves to New York City in pursuit of fame and freedom. Once there, she meets an artist, known simply as A, and joins his dazzling band of visionaries, hustlers, and sycophants. Yet as Gloria ascends the ranks to superstar status, the pursuit of her dream blurs into nightmare. Bold and unforgettable, Superstar knocks down the dream factory walls to reveal the naked reality of a dark and seductive world.
Related: 4 of the Craziest Assassination Attempts in U.S. History
Holy Terror: Andy Warhol Close Up
Bob Colacello first caught Andy Warhol's attention in 1970 with his Village Voice review of Warhol's film Trash—which Colacello called a "great Roman Catholic masterpiece." He soon found himself employed by Warhol at the artist's Interview magazine, where he served as its editor for over a decade. In this in-depth biography, Colacello delivers an insider's account of the legendary artist, detailing days of art and business at the Factory to all-night parties and the intimate conversations Colacello shared with Warhol in the early morning hours. Told by one of Warhol's closest confidantes, Holy Terror is "gossipy, gutsy, and gripping ... a work of startling immediacy and convincing honesty." (Kirkus)
The Philosophy of Andy Warhol (from A to B and Back Again)
Warhol experimented with a wide variety of mediums throughout his life, including print media. Those interested in exploring the artist's conceptual literary works should check out 1968's a: A Novel, which seeks to transform a paperback into a work of Pop art. The Philosophy of Andy Warhol first published in 1975, is just as playful, though perhaps more quotable. In it, Warhol riffs on the highs and lows of life, love, sex, art, and commerce. The result is a darkly comic assortment of readymade quotes—and an eminently readable pop treat for Warhol fans.
This post is sponsored by Open Road Media. Thank you for supporting our partners, who make it possible for The Archive to continue publishing the history stories you love.