Here at The Archive, we can't devour enough content about monarchies. Whether we're binging dramatized shows like The Crown or The Great—which revolve around the reigns of Queen Elizabeth II and Catherine the Great, respectively—or burying our noses in a biography, we find ourselves returning to tales of royalty again and again.
These books about royalty explore the history of the Tudors, doomed Russian czars, Buckingham Palace, and the other crowning glories of the world's monarchies. Whether you're interested in discovering a fascinating Zulu king or diving into a sweeping new account of the almost 1,000-year history of the British throne, these royal reads are sure to appeal to any noble historian.
Available February 22, 2022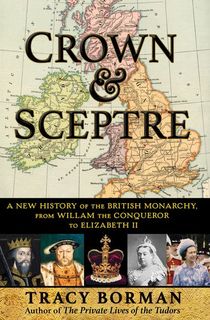 Crown & Sceptre
Historian Tracy Borman has written over half a dozen nonfiction accounts about various rulers, to say nothing of her historical fiction novels. Now, she returns with her most ambitious undertaking yet: a comprehensive study of the British monarchy, from William the Conqueror's famous victory over King Harold II in 1066 to Queen Elizabeth II's lengthy and unprecedented rule.
Related: 10 Books About Powerful Families
Borman dissects the evolution of the British crown over time, from the staunch and imposing rulers of yesteryear to today's largely ceremonial reign, as well as the royal family's changing image in the media and in pop culture. Along the way, the 41 kings and queens who have sat atop the English throne come to life with all their foibles, flaws, and ingenuity. Called "a superb synthesis of historical analysis, politics, and top-notch royal gossip," this highly anticipated new book is not one to be missed (Kirkus Reviews, starred review).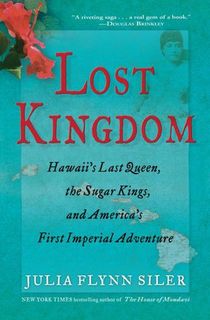 Lost Kingdom
This engrossing history about the fall of the Kingdom of Hawaii sheds light on "an important chapter in our national history, one that most Americans don't know but should" (The New York Times Book Review). Born in 1838, Lili'uokalani, the last queen of Hawaii, witnessed a dramatic shift in her home islands. As colonization took root, sugar plantations transformed Hawaii's landscape, economy, and traditional way of life. Reduced to a figurehead, Lili'uokalani fought to restore her power but was outmaneuvered by the United States in its efforts to annex her kingdom.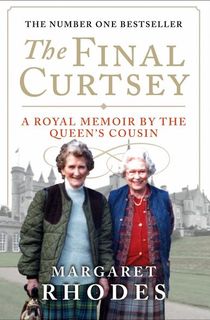 The Final Curtsey
A member of the British aristocracy, Margaret Rhodes was the first cousin of Queen Elizabeth II. They grew up together as playmates and were later bridesmaids in each other's weddings. As an adult, Rhodes worked in intelligence gathering during World War II and served as Woman of the Bedchamber to her aunt, Queen Elizabeth The Queen Mother. Her "surprisingly addictive memoir" (New Zealand Herald) offers unique insight into the royal family, from what Elizabeth II was like as a child to their teen years during the Second World War through the modern global challenges that arose during the 21st century.
Related: An Insider Offers Unparalleled Insight into the Royal Family and a Bygone Era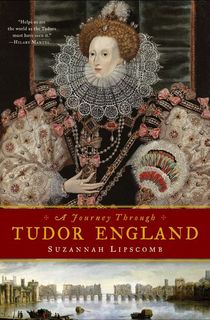 A Journey Through Tudor England
Rather than profile the Tudor rulers themselves, Suzannah Lipcomb uses a more architectural lens to examine their 118-year reign. From Hampton Court Palace—one of Henry VIII's favorite haunts—to Anne Boleyn's childhood home at Hever Castle, her book leads us through the violent and compelling stories of Tudor England by exploring the major homes, castles, and prisons that housed the era's most iconic figures.
Want a taste of Lipcomb's book before downloading? Read our excerpt of A Journey Through Tudor England here.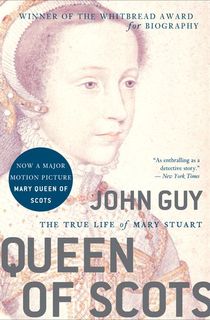 Queen of Scots
Mary, Queen of Scots is one of the most complex figures in royal history: Born Mary Stuart, she was just six days old when she ascended the throne. She had several different husbands throughout her life—including the 4th Earl of Bothwell, who was suspected of murdering the husband before him. Then, of course, there's her unfortunate beheading in 1587… John Guy covers it all in his book, portraying his subject as a formidable woman on equal footing with her famous rival, Queen Elizabeth I. With new research, he illuminates the fiercely intelligent, diplomatic, and sometimes ruthless monarch that she was.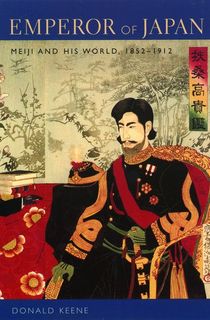 Emperor of Japan
In 1867, Japan was a splintered empire, staunchly xenophobic, and utterly cut off from the outside world. Emperor Meiji was the first emperor ever to meet a European and adopt a constitution that would transform Japan into a modern, industrialized state.
Although lengthy and highly influential, Meiji's reign has been strangely obscured by history. Until now, a full account of his childhood, behavior in court, marriage, consort relationships, maturation into a "Confucian" sovereign, and struggle to reconcile his personal commitment to peace with his nation's increasingly militarized experience of modernization had not been told. Keene utilizes the available evidence to paint a rich portrait in sparkling prose of the complexity of Emperor Meiji as both a man and a ruler.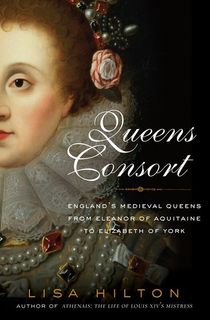 Queens Consort
Though the early queens of England were known as "consorts"—wives of ruling monarchs but not ruling monarchs themselves—this multi-biography reveals that their lives were just as fascinating as their husbands'. Moreover, they played pivotal roles in governing their countries despite their relative lack of power. With profiles of the infamous Eleanor of Aquitaine, Matilda of Scotland, and others, Lisa Hilton reveals that behind every great king was an equally great queen.
Related: 30 Important Women in History You May Not Have Heard of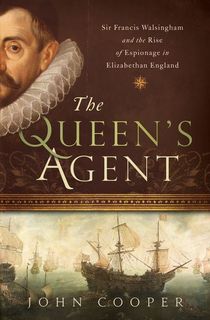 The Queen's Agent
The story of Queen Elizabeth I's right-hand man, Sir Francis Walsingham, comes to life in this thrilling book by John Cooper. When Elizabeth I came to the throne, all sorts of different people wanted her dead. Using his intelligence and quick wit—basically the 16th century version of espionage—he protected the Queen from bitter and violent rivals (including the aforementioned Mary Stuart). In the end, Sir Francis ran a complex spy network that operated throughout Europe, which allowed him to successfully foil assassination plots and gather intelligence on threats waged against England itself.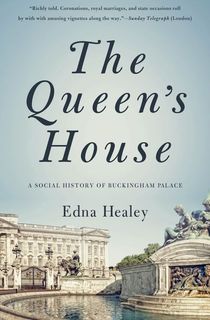 The Queen's House
Today, the Windsors sit on the British throne, but it wasn't always this way. The Queen's House examines their history—including their rise to power—by studying the place that has been their private residence since 1761: Buckingham Palace. Written with the blessing and guidance of the royal family, Edna Headey shows how the evolution of the palace reflects the family that lives within it and the United Kingdoms' changing attitude toward the monarchy.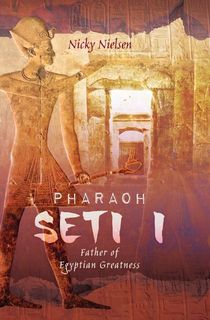 Pharaoh Seti I
Predecessor of his son, Ramesses the Great, Pharaoh Seti inherited the title when his father, a military officer who was named pharaoh when the heirless Horemheb died, passed on from old-age after a brief two-year reign. Seti immediately set about rebuilding Egypt after a century of dynastic struggles and religious unrest.
He reasserted Egypt's might with a series of campaigns, dispatched expeditions to mine for copper, gold, and stone in the deserts, and lay the foundations for one of the most ambitious building projects of any Egyptian Pharaoh. His reign was marked by the revival of Egyptian military and economic power, cultural and religious life, and brought peace and stability to the empire for years after his death.
Related: 8 Historical Fiction Novels About the Ancient World
Nicholas and Alexandra
The reign of Nicholas and Alexandra, the last Czar and Czarina of Russia, brought the end of the once-great Romanov empire. In this dual biography by a Pulitzer Prize-winning writer, their lives are thrust into the spotlight—from their war with Rasputin to their own personal weaknesses. But was their downfall caused by their belief in the monarchy and resistance to change? Or were they doomed from the very start? Robert K. Massie uncovers the leading factors in Nicholas and Alexandra, which chronicles their journey to destruction.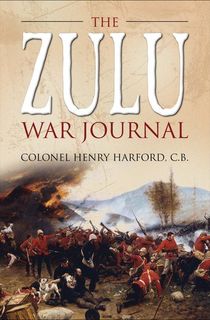 The Zulu War Journal
A truly fascinating piece of history, The Zulu War Journal offers a great telling of Col. Hartford's acquaintance with a Zulu King. The journal offers unprecedented insight into everything Anglo-Zulu War, from the catastrophe at Isandlwana to the hunt for the Zulu King Cetshwayo. This journal not only illuminates an infrequently explored conflict, it also introduces a monarch many American readers may have never heard of before.
Marie Antoinette: The Journey
Though Marie Antoinette has gone down in history as the woman who said "let them eat cake" in response to the needs of the common people, Antonia Fraser offers a new perspective on the infamous Queen of France. Her biography reminds us that Marie was simply a stranger in a strange land—one who was sent to marry a future king at just 14 years old—and paints an intimate portrait of a woman who faced adversity throughout her brief life.
Related: Cut Through the Chaos with These 10 French Revolution Books
The Assassination of the Archduke
Archduke Franz Ferdinand was determined to marry for love, not politics—even though his lover, Sophie, wasn't "royal enough" to wed the heir to the Austro-Hungarian throne. But marry they did, in 1900. But as any good history student remembers, their romance not only led to their 1914 assassinations—it also ignited World War I. Drawing from letters and other rare finds, Greg King and Sue Woolmans relay all the fascinating, romantic, and tragic details in this meticulously researched biography.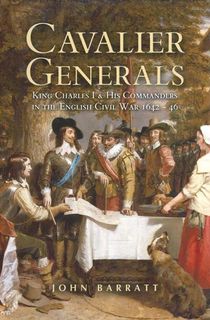 Cavalier Generals
Although British readers will be deeply familiar with the English Civil War, American historians are sure to find much to marvel about in this ground-breaking study of King Charles I and his nephew, Prince Rupert. Barratt explores how Rupert, Charles, and other notable commanders led their troops without fear. Lessons on leadership and British history abound.
This post is sponsored by Open Road Media. Thank you for supporting our partners, who make it possible for The Archive to continue publishing the history stories you love.