Most of human history revolves around struggles for power and influence. Innumerable wars have been fought so that one side can gain an upper hand in matters of territory, trade, and ideology; and clashes for the crown are notoriously ruthless. One particularly compelling area of historical study is that of family dynasties.
Related: 5 Royal Scandals Throughout History
The following books about powerful families run the gamut from aristocrats who inherited wealth and power to those who grew their fortunes from nothing. Some are our contemporaries, while others date back to the age of classical antiquity. There are philanthropists, and there are those that have cast a long, tyrannical shadow over the society in which they wielded power. All in all, they form a diverse and fascinating overview of what it means to be a part of a dynasty with outsized influence over the world.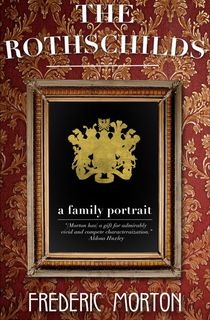 The Rothschilds
The Rothschild banking dynasty traces its origins back to Mayer Amschel Rothschild, an Ashkenazi Jew who flew in the face of 18th-century anti-Semitism to become an advisor to German princes in the Holy Roman Empire. He established his own banking business in the 1760s and became known as the "founding father of international finance". Today, you'd be hard-pressed to find a reader who isn't familiar with the Rothschild name. For those who want to learn more, this detailed chronicle delves into the ups and downs of the eccentric family that has managed to consolidate wealth and power for three centuries.
Available February 1, 2022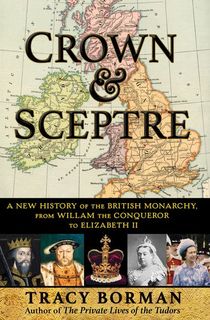 Crown & Sceptre
Tracy Borman, England's joint Chief Curator of Historic Royal Palaces and Chief Executive of the Heritage Education Trust, drew on her expertise to pen this detailed account of the nearly 1,000 year history of the British monarchy. The throne has seen numerous powerful families seated atop it, including the Normans, the Tudors, the Stuarts, and beyond; some of which betrayed one another as they grappled for the crown, others which banded together to preserve their family's collective influence. Borman's sweeping overview of British royalty, with all its attendant scandals, crises, and controversies over succession, makes for compelling reading.
Related: Behind the Crown: 12 First-Class Books About Royalty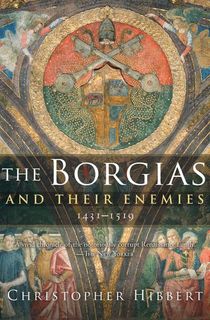 The Borgias and Their Enemies, 1431–1519
Bribery. Nepotism. Murder. This account has all the makings of a salacious work of fiction—and yet it's a true story. The House of Borgias rose to prominence during the Renaissance and produced two popes. The power-hungry family was suspected of many crimes during this time and racked up a long list of enemies. They eventually came to represent the corrupt excesses of the era, with one member of the family, Cesare, even inspiring Machiavelli's The Prince. This engrossing book about the ruthless clan has been called "simply unputdown-able" (The New York Times Book Review).
Related: The Sack of Rome Signaled the End of the High Renaissance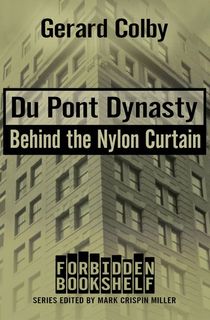 Du Pont Dynasty
The du Ponts are one of the wealthiest families in America. This informative book traces their fortune—beginning with Éleuthère Irénée du Pont, who fled revolutionary France and founded a gunpowder company in Delaware, through his descendents' expansion into the chemical and automotive industries in the late 19th and early 20th centuries, and beyond into present-day scandals. The resulting tome is "a big book, but every ounce is lean meat, worth savoring" (Los Angeles Times).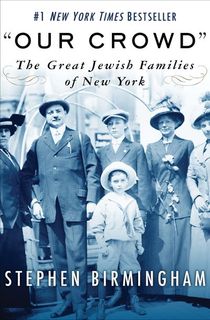 "Our Crowd"
This #1 New York Times bestseller follows the rise of the Guggenheims, the Goldmans, and other Jewish immigrant families who left 19th-century Germany behind for New York City. Over time, they turned their small businesses into veritable empires and traded in the tenements of the Lower East Side for the opulence of Park Avenue. Yet even at the pinnacle of success, they were plagued by anti-Semitism at every turn and shunned from mingling with the rest of their high society contemporaries. This is the true story of how a handful of families forged their own way and turned their small enterprises into enduring American institutions.
Related: These Fascinating Jewish History Books Illuminate the Path of the People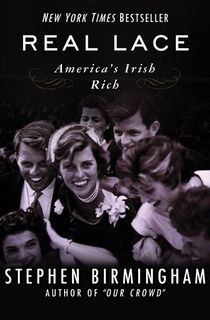 Real Lace
Stephen Birmingham turns his attention to the Irish-Catholic with this sweeping account of the Kennedys and other similarly successful immigrant families. Some, like the Kennedys, generated their wealth through stock trading and investments; then there's the so-called Silver Kings, four Irish-American men who started a mine in California that yielded more than $150 million of silver and gold. Many of these families can trace their roots back to immigrants who fled starvation during Ireland's 19th-century potato famine. Birmingham analyzes how these families overcame prejudice and poverty to create lasting wealth and power.
Related: These Irish American History Books Explore Rich History and Culture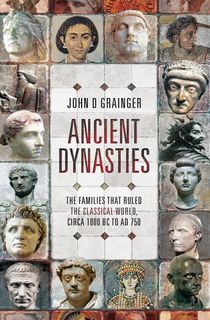 Ancient Dynasties
This book provides a detailed overview of royal families during the age of classical antiquity. The first section explains how monarchies were formed, maintained, and fell in the ancient world, with additional details about what role women played. The second part is a guide to the over 150 families that ruled the classical world, from the 10th century BCE to the 8th century CE. Spanning western Europe to central Asia, it's an interesting snapshot of what powerful families looked like during a very different era to our own.
Related: 8 Fascinating Ancient History Books Whose Subjects Span the Globe
Empire of Pain: The Secret History of the Sackler Dynasty
This highly anticipated 2021 release does not disappoint in its chronicling of three generations of the Sackler family. Brothers Raymond, Mortimer, and Arthur, all doctors, made their fortune in drug manufacturing. 40 years later, under the stewardship of Raymond's son, their company launched the dangerously addictive pain medication OxyContin. The drug has raked in billions of dollars in revenue while fueling a public health crisis that has killed hundreds of thousands of people.
Evidence shows that Purdue Pharma was aware of the dangers early on, yet has employed predatory tactics to continue profiting from the ongoing opioid crisis. As NPR.org noted, family patriarch Arthur Sackler's "life might be a model for the American dream, if it hadn't arguably laid the foundations for a still-unfolding national tragedy."
The House of Gucci
Now a Ridley Scott film featuring Lady Gaga, Al Pacino, and Adam Driver, this account of the Gucci family is sensational, yet fully researched and fleshed out. Beginning with Gucci's humble origins as a mom-and-pop shop that sold leather goods, journalist Sara Gay Forden describes how it evolved into an international luxury fashion house and status symbol.
Of course, there were some rocky moments along the way; the family business was troubled by infighting and fraud that weakened their brand from the inside out. The tragic murder of Maurizio Gucci at the hands of a hitman hired by his ex-wife is perhaps the selling point of the book, but it also has plenty of fascinating tidbits about the business itself and the ins and outs of the family who ran it.
Five Families
Genovese, Gambino, Bonnano, Colombo and Lucchese: these are the notorious Five Families whose mob dealings kept New York on its toes for decades. The Five Families commanded multi-million dollar criminal enterprises, and even the police were once reluctant to intervene in their affairs. However, mismanagement, family turmoil, and new law enforcement strategies crippled their influence. How did the Five Families rise and fall from power, and could they ever reach the same heights of success again? You'll find the answers in this "classic piece of reporting by a man who knows the bloody, brutal, corrupt territory" (60 Minutes).
Related: 13 Eye-Opening Books About the Mafia
This post is sponsored by Open Road Media. Thank you for supporting our partners, who make it possible for The Archive to continue publishing the history stories you love.