The rise and fall of the Italian-American Mafia has been immortalized in films like The Godfather and Goodfellas, but there's so much more to learn about this criminal society than what you can glean from the big screen. From the strange disappearance of Jimmy Hoffa to the shady one-time connection between the Mob and the Vatican, the rich history of the Mafia is even stranger than fiction. The following Mafia books have all the makings of the most gripping thrillers—except that these stories are true.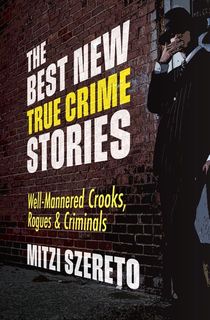 The Best New True Crime Stories: Well-Mannered Crooks, Rogues & Criminals
"Conjuring the spirits of Truman Capote and Damon Runyon (with the ghost of Patricia Highsmith looking on)", this new true crime anthology gathers thrilling accounts of bootleggers, conmen, frauds, and more (Abbott Kahler, New York Times bestselling author). From Depression-era gangster John Dillinger to the fearsome female pirate Ching Shih, these unlikely criminals adopted a polite demeanor to fool their targets. Although this collection doesn't exclusively focus on the Italian-American Mafia, all of the true tales here are guaranteed to intrigue readers who take an interest in organized crime and the corrupt activity that occurs right under our noses.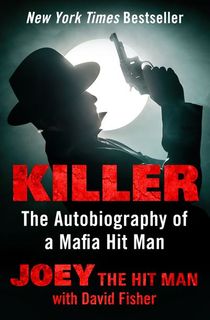 Killer
Co-written by a New York Times bestselling author and an anonymous source known only as Joey the Hit Man, this "sensational" book chronicles Joey's life and career as a contract killer for the Mafia (Kirkus Reviews). Born in the Bronx to a Jewish bootlegger, Joey's run-ins with the law began when he was just 11 years old. His reflections on climbing through the ranks of the Mafia and raising a family while leading a life of crime make fascinating reading for the uninitiated outsider. First published in 1973, this edition has since been updated to shed additional light on Joey's identity and the circumstances of his death.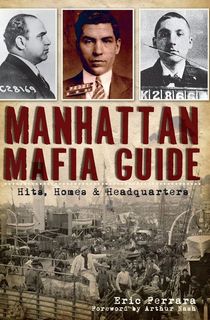 Manhattan Mafia Guide
At the turn of the 20th century, Sicilian and Southern Italian immigrants arrived in New York City in droves in search of a better life. However, some found themselves tempted by criminal enterprises that promised lucrative rewards. This definitive guide to the development of Manhattan's criminal underworld offers readers a tour through the borough's seamy history, including short biographies of notorious leaders and lesser-known figures alike, as well as photographs of the bars and nightclubs where they conducted their shady business.
Related: 12 Best History Books of 2020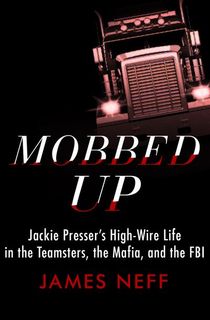 Mobbed Up
How did Teamster boss Jackie Presser manage to rise from car thief to president of America's largest labor union? Award-winning investigative journalist James Neff traces his ascent to fame and fortune in this "portrait of pervasive corruption that should concern anyone who cares about how this country works" (Los Angeles Times). A gripping tale of a man who juggled relationships with the Cleveland Mafia, the FBI, and several U.S. presidents, this is a true story that "has the pace and Byzantine plotting of a John le Carré novel" (The Wall Street Journal).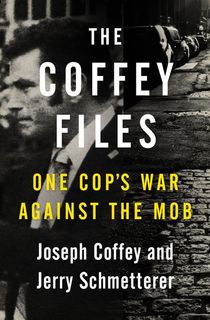 The Coffey Files
Cowritten by Joseph Coffey, the detective who helped take down the serial killer Son of Sam, and New York Daily News veteran Jerry Schmetterer, this is the thrilling true account of the former's long career in law enforcement. For decades, the NYPD refrained from investigating the murders of Mob members, preferring to let crime rings clean up their own messes. That all changed in the 1970s, when Coffey led the charge against organized crime. With "new information on big cases, revelations on NYPD interdepartmental politics, and a rogues' gallery of coldblooded hit men and devious madmen," this fascinating Mafia book will captivate fans of historical true crime (Kirkus Reviews).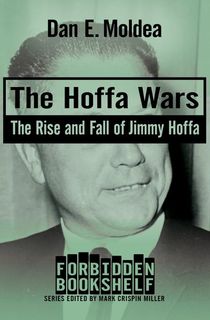 The Hoffa Wars
"Well documented, detailed, and terrifying", this is "a blow-by-blow chronicle of [Jimmy] Hoffa's rise, fall, and fadeout" by acclaimed investigative journalist Dan E. Moldea (The Christian Science Monitor). A former president of the International Brotherhood of Teamsters, Hoffa was an influential labor union leader who disappeared in 1975. It's widely believed that he was murdered by the Mafia. Here, Moldea examines Hoffa's controversial career and involvement with the Mob, his time behind bars, and various theories about his bizarre disappearance.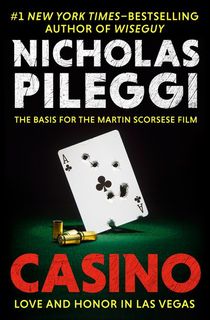 Casino
This "riveting" account of "how organized crime looted the casinos they controlled" was the basis for the 1995 Martin Scorsese film of the same name, starring Robert De Niro, Sharon Stone, and Joe Pesci (Kirkus Reviews). Frank "Lefty" Rosenthal and his business partner, Anthony Spilotro, oversaw operations for the Mob in several Las Vegas casinos, skimming millions of dollars for their bosses to pocket. But one crucial error after another brought the whole operation down, resulting in multiple convictions and an end to the Mafia's stranglehold on Sin City's nightlife...
Related: The Greatest History (and Beyond) Books for Dads of All Types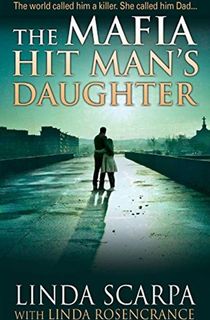 The Mafia Hit Man's Daughter
In Linda Scarpa's eyes, her dad was just like any other: he was loving, playful, and provided for her to the best of his ability. But to the rest of the world, he was known as the "Grim Reaper", a Mafia hit man who nobody wanted to cross. In her memoir, Scarpa describes what it was like to grow up with a parental figure who was widely feared and how she wrapped her head around the knowledge that her affectionate father was also a violent killer.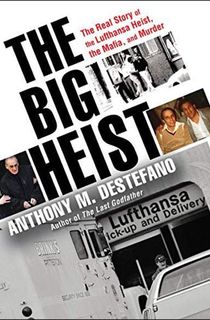 The Big Heist
The Lufthansa heist took place at New York City's John F. Kennedy International Airport in 1978, netting its perpetrators over $5 million in cash and jewelry. One of the longest-running criminal investigations in U.S. history, many questions remain about the heist, which inspired the film Goodfellas. In this insider's account, Pulitzer Prize-winning journalist Anthony M. DeStefano reveals critical details about the case, many of which were recently made public for the first time during the 2015 trial of 80-year-old Mafioso Vincent Asaro.
Related: A Veteran Soldier Perfected The Ultimate Bank Robbery
The Good Rat
Pulitzer Prize-winning journalist Jimmy Breslin is at the top of his game in this New York Times bestseller. In Breslin's signature breezy prose, he sheds light on the Mafia in true stories that range from darkly comedic to downright horrifying. The book culminates in the tale of Burt Kaplan, whose testimony proved essential in the prosecution of Stephen Caracappa and Louis Eppolito, two corrupt NYPD officers who carried out crimes, including murder, at the behest of the Mafia.
Five Families
A list of Mafia books would be incomplete without an in-depth account of the Five Families. For decades, the Genovese, Gambino, Bonnano, Colombo and Lucchese families ruled New York's criminal underworld with an iron fist, and even the NYPD steered clear of them. The families' empire came crashing down due to a successful law enforcement campaign, generational changes, and various other missteps. Chronicling the rise, fall, and possible resurgence of the Five Families, investigative journalist Selwyn Raab "sets a new gold standard for organized crime nonfiction with his outstanding history" (Publishers Weekly).
Related: The Best Netflix History Documentaries Streaming Now
Cosa Nostra
Members of the Mob are tight-lipped about their operations, so it can be difficult to understand certain elements of what they do and why. To get to the bottom of the vast criminal organization, John Dickie takes readers all the way to Sicily. This detailed account explores the true origins of the Mafia, including its rise in 1860s Italy and eventual emergence in the U.S. Dickie also examines rituals and laws that have not been well understood until now, and traces the organization's tense relationship with various governments throughout the years.
The Good Mothers
The Mafia has a complex hierarchical tier of bosses and associates, but you may have noticed that women are curiously absent. Within this patriarchal structure, women are typically confined to the roles of wife and mother, though they're well aware of the criminal business dealings carried out by the men in their lives. Italian prosecutor Alessandra Cerreti realized that Mafia women could be a huge asset in securing convictions, in exchange for offering a new future for themselves and their children. Nominated for a 2019 Edgar Award for Best Fact Crime, this is the true story of how Cerreti persuaded three women to turn state's witness and destroy the Calabrian Mafia from the inside out.
Related: 25 Important Women in History You May Not Have Heard of
This post is sponsored by Open Road Media. Thank you for supporting our partners, who make it possible for The Archive to continue publishing the history stories you love.