While none of us have lived through every war, there are an abundance of books that will take their reader straight to the center of combat. All the thrills, dangers, and emotions of service are captured in these military books. Pick one (or all) and get right to the action!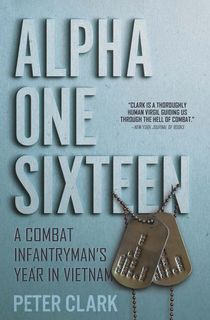 Alpha One Sixteen
Alpha One Sixteen follows Peter Clark's year long journey in Vietnam. The memoir depicts both the physical and mental toll that fighting in Vietnam had on Clark and other soldiers. The horrors he encountered, the techniques he had to learn, and the impact that the war had on him are all vividly written and laid out in this thrilling memoir. For an inside look into the Vietnam War, Alpha One Sixteen is a riveting choice.
Related: Author Joe Haldeman on How the Vietnam War Gave Him Something to Write About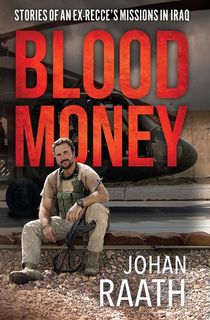 Blood Money
In one of the most violent conflict zones in the world, Johan Raath served as a private military contractor. His aim was to protect the lives of engineers working on reconstruction projects in Iraq. From ambushes and attacks in the most dangerous parts of the country, Raath's story gives an inside look into the conflict outside of the formal military setting.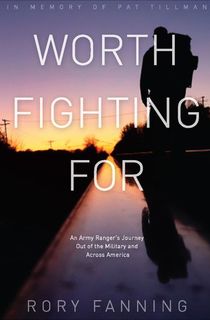 Worth Fighting For
Following the death of Pat Tillman and the U.S. military's subsequent cover up, Rory Fanning departed the Army Rangers. As a way to honor Tillman, Fanning sets out to cover the entire United State by foot. Worth Fighting For covers history, Tillman's beliefs, and tells a unique story of the varying people one may encounter throughout the country.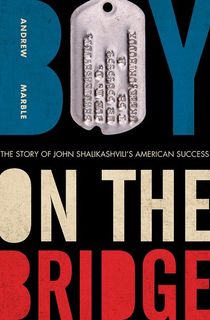 Boy on the Bridge
Boy on a Bridge covers John Shalikashvili's 20-plus years in the U.S. military. Beginning as a private in the army in 1958 to being tapped by President Clinton as chairman of the Joint Chiefs of Staff in 1993, Boy on a Bridge presents the unique and inspiring story of one of the greatest military leaders. Telling unique, daring stories of his service and the influential policy he helped create, Shalikashvili's story is a remarkable must-read.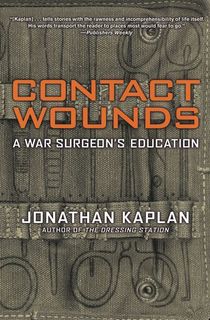 Contact Wounds
Contact Wounds shares the unique perspective of Jonathan Kaplan, a military doctor appointed to a post at an understaffed South African hospital. Kaplan eventually ends up in an Angola combat zone hospital as the only surgeon for 160,000 people after fleeing apartheid. Kaplan's memoir is terrifying, thrilling, and heroic. His dedication to his career and his patients as war raged around him is admirable and something that should be read closely.
Related: 8 Military History Books Every History Buff Should Have on Their Bookshelf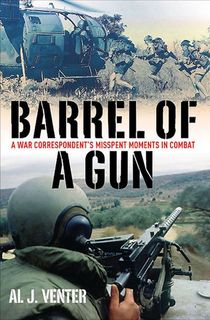 Barrel of a Gun
Al J. Venter, a renowned journalist who has worked with many major publications, offers his personal experiences as a war correspondent. Around the world, Venter has consistently been at the center of combat zones, occasionally disposing of his pen and paper to pick up a machine gun. Venter's book offers a unique perspective into some of the most violent combat zones throughout the world.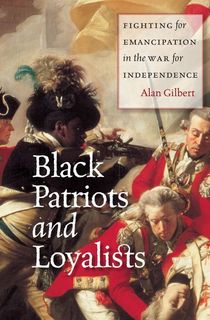 Black Patriots and Loyalists
Alan Gilbert offers a view into the American Revolution from a perspective typically unthought of—that of Black Americans. Gilbert implores the reader to rethink what they already know about the American Revolution and recognize that there were actually two wars going on at the time: one for independence from Britain, another for equality and emancipation. Gilbert's book includes stories from Black Americans who fought on both sides of the war in order to gain their freedom.
Related: Black Patriots and Loyalists: An Untold Story of the Revolutionary War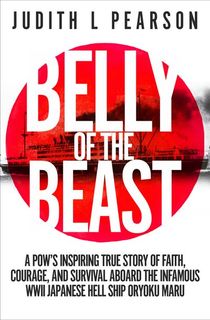 Belly of the Beast
Estel Meyers was a prisoner of war for three years, before he was forced onto a Japanese prison ship, the Oryoku Maru. Somehow, in the midst of utter hell, Meyers survived. Belly of the Beast gives an inside account into one of the least recorded events in military history while showing the courage and strength of those who endured it.
Related: A Soldier's Story: 15 War Books Told by Those Who Were There
The Things They Cannot Say
Kevin Sites produces a searing look into a side of the military that no one speaks about. From killing, failures, and regret, Sites dissects the different experiences of 11 men who served in Iraq and Afghanistan. This view of the military is filled with vulnerability and courage—and may change the way you view our soldiers.
Related: 8 Thought-Provoking Iraq War Books
I, Who Did Not Die
The true story of I, Who Did Not Die takes place in the Iraq-Iran war. An Iranian child soldier commits an act of mercy, and saves the life of a young Iraqi soldier in a gesture that will change the course of both of their lives. I, Who Did Not Die will take you to the center of one of the most dangerous combat zones, and implore you to think about morality and the decisions that we make.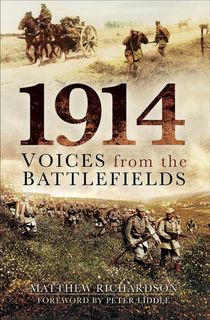 1914
1914 examines WWI through the perspectives of those who served in it. Through firsthand accounts of soldiers in the trenches, Richardson and Liddle provide an introspective assessment of the 1914 campaign. Utilizing the views of the men serving, 1914 is an intriguing insight into the first World War.
Related: Our Forgotten Heroes: Why Don't We Talk About World War I?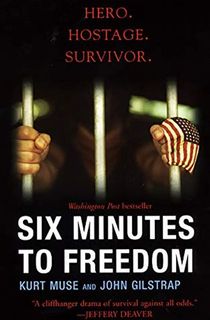 Six Minutes To Freedom
The 1980s regime of General Manuel Noriega in Panama threatened the freedom of the nation's citizens. Kurt Muse, born in the United States and raised in Panama, was taken as a political prisoner following his radio campaign urging Panama citizens to fight for their rights. Six Minutes to Freedom takes you inside Muse's months in imprisonment, the horrors he witnessed, and the fate of his family. Shocking, horrifying, and thrilling, Muse's story is one of survival and a guaranteed page turner.
Related: 10 Best Military Books, According to War Correspondent and Bestselling Author Damien Lewis
Featured photo: Diego González / Unsplash