Military history fans know that there's no lack of brilliant, insightful texts out there to expand your knowledge on every aspect of every war.
Whether you're looking for ancient, revolutionary conflicts or modern battles which shaped the world as we know it, whether you're looking to examine every aspect of the fighting itself or get a glance at the bigger picture, here are eight military history books that any good history buff needs to find room on their bookshelves for.
They'll change everything you thought you knew about conflict.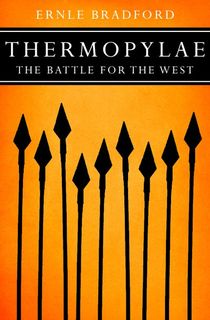 Thermopylae
In 480 BCE, a troop of a mere 300 Spartans (in reality, the group comprised far more than just Spartans) stood their ground against one of the largest amassed armies ever known to man. Despite all the odds being stacked against them, these 300 won the Battle of Thermopylae and critically wounded a massive invasion into Greece by the Persian king Xerxes that would change the fate of history forever.
Learn about their bravery and mastery in this brilliant military history book from acclaimed historian and author Ernle Bradford. Though Bradford tackles the legendary Battle of Thermopylae between Persia and the Greek city-states head-on, he goes far beyond the conflict itself to paint a picture of the lead-up to and consequences of this famous military campaign that shaped ancient Greece.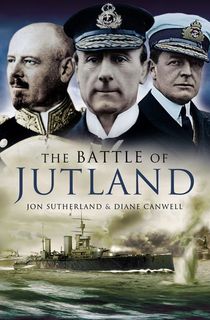 The Battle of Jutland
Denmark is likely not the first country you'd think of if someone asked you to name a great world power. But off the coast of its soil, one of the greatest naval engagements of the First World War occurred between the British and the Germans. And in this book, you can dive deep into a fresh perspective on this old and storied battle.
Drawing on unearthed official records and eye-opening personal accounts, The Battle of Jutland investigates the political and military tactics used, the consequences that the campaign had for both parties, and how hard-fought control for the seas was in early wars.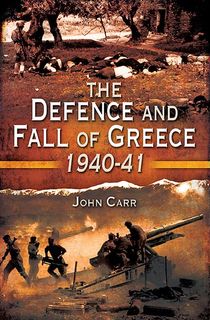 The Defence and Fall of Greece, 1940–41
It's tempting to leave Greece's history to the ancient past. But in World War II, Greece was invaded via Albania and its famous pass at Thermopylae by Mussolini and his Italian forces. The Greeks, ill-prepared and unequipped for the massive invasion launched against them from all sides, could stave off the troops for only so long, even with British assistance. Athens was eventually sacked in April 1941.
In this masterful account of the battles that took place in Greece and the consequences they had on the Greeks, John Carr returns a voice and presence to a country oft-overlooked for its role in more recent military history and their brave, valiant, and constant fights against the rising power of fascism.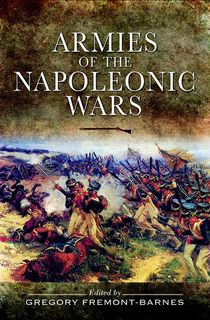 Armies of the Napoleonic Wars
Over 12 long years, Europe faced relentless military campaigns that disturbed the peace of nations far and wide as Napoleon Bonaparte trekked across the continent and left utter and complete destruction in his wake.
The Napoleonic Wars have often been studied in isolation—as individual battles, individual forces pitted against one another, or in relation to the tyrannical commander at their helm. But in this authoritative volume from Gregory Fremont-Barnes, the Napoleonic Wars are finally put in conversation with one another and studied as parts of a much, much larger whole.
Commissioned from experts, each chapter of this vital work delves into the intricacies of the battles and campaigns of the 10 most significant forces of the Wars. Rife with new and startling information, this volume is essential to anyone interested in French military history and Napoleon or any studied mind looking for a clearer picture of these violent years.
1776
David McCullough's 1776 has become an essential read for anyone interested in military history. A landmark account of that fateful year in American history, McCullough tells, in brilliant narrative fashion, the story of the men who marched with George Washington across the nation.
Based on extensive archival research on both sides of the pond, McCullough paints a stirring picture of the men whose stories and bravery have gone long unseen and unheard to remind readers of what this nation's birth really looked like, and how truly remarkable it is that the United States came out the other side. It is, deservedly, heralded as a feat.
Black Hawk Down
For military history fans looking for a more modern account of war, Black Hawk Down is an essential read.
A minute-by-minute account of that fateful day in Somalia, journalist Mark Bowden takes readers through every step of the longest sustained firefight involving American troops since the Vietnam War. What should have been an easy, in-and-out mission turned into a deadly, nightmarish evening of warfare.
Drawing upon declassified interviews, records, and videotapes, Bowden manages to recreate in exciting and emotional detail the bravery and patriotism these men exhibited, ensuring that their sacrifices will never be forgotten.
Flyboys
Over the island of Chichi Jima, nine American pilots were shot down. Eight of the nine were captured by Japanese soldiers. They disappeared, and in the following months, the American government worked tirelessly to cover up what happened to those eight Flyboys. Now, James D. Bradley will finally reveal their stories, their sacrifices, and ultimately, their fates.
From the heart of small-town America to the island of Chichi Jima itself, Bradley searched far and wide for the truth. And after 60 years of questions, questions, and more questions, he has spun a true tale of courage, bravery, sacrifice, and the heart-wrenching, life-defining decision that the Flyboys had to face during their capture.
The Splendid and the Vile
On Winston Churchill's first day as Prime Minister, Hitler invaded Holland and Belgium. The war was only beginning, and it had yet to ravage England, but the carnage was fast approaching. For twelve months, Churchill tried to hold his country together and convince British allies that they were worth fighting for, all the while trying to carve a political career and a life for himself.
Drawing on a wealth of archival research and knowledge, Erik Larson outlines Churchill's daily life through one of Britain's darkest, most challenging chapters. He covers every success, every misstep, and every failure the Prime Minister suffered during his tenure. And the war that caused it all along the way.
This post is sponsored by Open Road Media. Thank you for supporting our partners, who make it possible for The Archive to continue publishing the history stories you love.