War is a complex and ever-changing staple of history. Nearly 250 years have passed since the birth of America and the tactics and weapons of war have changed to an almost incomparable degree since 1776.
But wars aren't fought with weapons alone. They're fought and won with people—real human beings who have to carry the sacrifices and burdens of combat on their shoulders. And every battle has two sides.
In these ten masterfully told books, authors and historians give insightful perspectives on everything from the Revolutionary War to post-9/11 conflicts.
Utilizing in-depth research and firsthand accounts, these books deliver a chillingly grounded and human look at the trials and triumphs of war. These are the war books that have moved us, changed the way we view conflicts, and left us changed.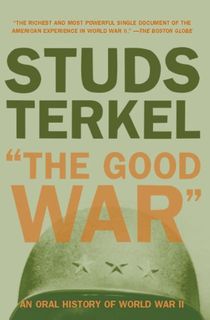 "The Good War"
This winner of the 1985 Pulitzer Prize for General Nonfiction is a compiled oral history of World War II. Author Studs Terkel conducted a series interviews across the globe with people who had been involved with the war in a variety of ways, creating a picture of the events leading up to, through, and after the great conflict.
From the apprentice of a pipe fitter at Pearl Harbor to a crew member aboard the plane that dropped Nagasaki's atomic bomb, "The Good War" offers insightful and moving perspectives from every imaginable experience.
Related: 21 Essential World War II Books That Examine Every Angle of the Conflict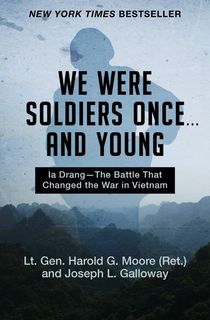 We Were Soldiers Once . . . and Young
In November of 1965, the First Battalion, Seventh Cavalry—commanded by Lt. Col. Harold Moore—touched down in the la Drang Valley of Vietnam. Instantly, thousands of enemy soldiers closed in around them. In one of the first major engagements between the People's Army of Vietnam and American forces, Lt. Col. Moore and his men fought against incredible odds, persevering with great sacrifice and bravery.
In this book written by now-Lieutenant General Hal Moore and journalist Joseph L. Galloway, a stunningly visceral and catastrophic picture of the Vietnam War is crafted by the authors' personal experiences and hundreds of interviews from soldiers involved in the conflict. Including the perspective of even the North Vietnamese commanders, Moore and Galloway dive deep into the incredible ordeal of war.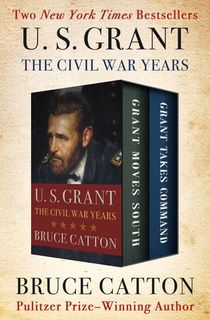 U. S. Grant: The Civil War Years
Acclaimed historian Bruce Catton's duology consists of two New York Times bestsellers: Grant Moves South and Grant Takes Command. These books are crafted around military communiqués, eyewitness accounts, and personal writings of Ulysses S. Grant himself. This in-depth Civil War book about one of the greatest Union generals sets Grant apart from the egotistic and ineffectual commanders of the war's early days. From Grant's often overlooked command over the Twenty-First Illinois Volunteer Infantry through his triumph in forcing Robert E. Lee to surrender at Appomattox, this collection displays the unmatched strategic mind which brought the North to victory.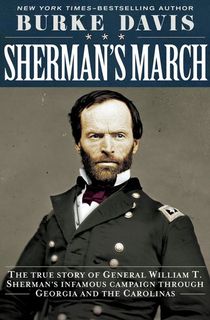 Sherman's March
In this account of the Civil War's brutal tipping point, author Burke Davis builds upon hundreds of eyewitness accounts of Union General William T. Sherman's "March to the Sea".
Mere days after President Lincoln's 1864 reelection, Sherman set out to "make Georgia howl". He and his 65,000 troops wrought destruction through Atlanta, brought Savannah to its knees, and cut a path of devastation through the Carolinas on their way to Virginia.
In Sherman's March, Davis gives readers a look at the harsh campaign through the eyes of the Union soldiers marching and the Confederate citizens and soldiers that stood in their way.
Related: 10 Civil War Battles That Shaped America's Bloodiest Conflict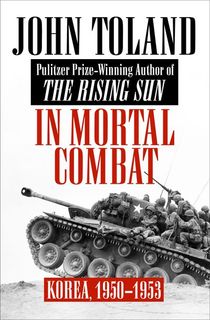 In Mortal Combat
Pulitzer Prize-winning author John Toland delivers a comprehensive and stunning look at the Korean War. Utilizing not only thorough research and previously undisclosed Chinese records, Toland also intersperses his accumulated report with interviews from American soldiers and North Korean, South Korean, and Chinese combatants.
This work explores everything from Chairman Mao's role in the conflict, to the hardships of prisoners of war, to American brutality and biological warfare. No perspective is left unturned in this captivating book, complete with photographs to bring the memory of the war to life.
The Guns of August
This account of World War I won the Pulitzer Prize, and was selected by the Modern Library as one of the 100 best nonfiction books of all time. Author and historian Barbara W. Tuchman paints a vivid picture of the first month of the war.
Tuchman starts with Edward VII's funeral, and outlines each choice and action that drew all sides closer to the unavoidable and dramatic conflict they had been plotting for years. To dive deeper into Tuchman's artful picture of World War I, check out her other books, The Proud Tower and The Zimmerman Telegram.
1776
Based on research from both American and British archives, this riveting book tells the story of the year America was born into independence, from the perspective of both sides of the Revolutionary War. On one side, there was General George Washington and his rough-around-the-edges soldiers—some of them mere boys—fighting desperately to make the words in the Declaration of Independence mean something.
On the other side, there was British commander William Howe and his strictly disciplined redcoats, fighting bravely to serve their king. Author David McCullough brings humanity, excitement, and truth to this story of adversaries across the Atlantic.
The Forever War
New York Times foreign correspondent Dexter Filkins crafts a look at the American military struggle against Islamic fundamentalism, and dives even deeper into a devastating examination of that struggle's flesh and blood price.
From the 1990 rise of the Taliban, through the attack of 9/11 to the wars in Afghanistan and Iraq, Filkins' account is compelling and illuminating. His work is not merely a screenshot of the post-9/11 conflicts, but an exploration of the heart of war.
Generation Kill
Shortly after the tragedy of 9/11, the 23 Marines of the First Recon Battalion—or the "First Suicide Battalion"—were dispatched to Iraq to head the fight against Saddam's fiercest resistance. But this was the first generation sent into open-ended combat since Vietnam, and this was a group of soldiers raised in a culture incomparable to those of past wars.
These soldiers had a confident swagger and a headstrong bravery, yet nothing could prepare them for the physical and emotional toll that was ahead of them. Generation Kill collects firsthand accounts from these incredible men, bringing an astonishing humor, horror, brutality, and humanity to the story of the soldiers of the Iraq war.
This book is based on Wright's story in Rolling Stone, and went on to inspire the HBO .
Flags of Our Fathers
In early 1945, American Marines entered the Iwo Jima surf, besieged by gun and mortar fire. As men fell around them, six soldiers climb atop the island's highest peak to raise a flag—resulting in one of the most famous military pictures of all time.
Three of the men depicted died in battle, and upon returning home to be lauded as heroes, two of them crumbled under the weight of survivor's guilt and the horrors of war. The sixth man was John Bradley, who never displayed the famous photograph, and never spoke a word of his time at war to his family.
After his death at 70, Bradley's family found a box of his old pictures and letters detailing his harrowing time at war. In this book, Bradley's son James and author Ron Powers unravel a chronicle of the true and complex legacies of the six men who made history.
Related: 9 Outstanding Audiobooks for Every Kind of History Buff
This post is sponsored by Open Road Media. Thank you for supporting our partners, who make it possible for The Archive to continue publishing the history stories you love.
Featured photo: Wikimedia Commons