National Aviation Day is upon us, and this year, we're taking a look at the good, the bad, and even the very ugly.
Aircraft of all kinds have had long, storied histories on their own and as cogs in a much greater industrial machine. But in these eight aviation books, the focus is as much on the brave pilots who paved the way for aviation as we know it today as it is on the aircraft themselves.
From WWII and early female pioneers to the Gulf War and top-secret forces whose deeds will finally be known, on this National Aviation Day, soar to new heights and through new adventures with these books.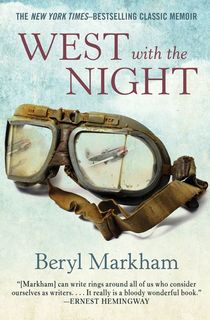 West with the Night
Called "a bloody wonderful book" by none other than Ernest Hemingway and "one of the greatest adventure books of all time" by Newsweek, this memoir of the life of female pilot Beryl Markham will take you on a soaring trip around the world.
Born in Kenya, Markham trained as a pilot when hardly anyone around her, especially no other women, had heard of such a thing. As her skills improved, she accepted the ultimate challenge in 1936: to fly across the Atlantic Ocean, solo, from east to west. And what you will find in her journey will stun you.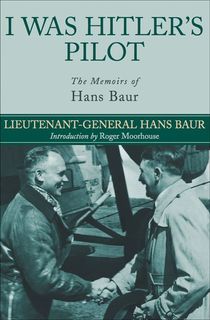 I Was Hitler's Pilot
On this National Aviation Day, we remember that its history has not always been so bright and shiny. In this chilling memoir from Hitler's own personal pilot, learn about what it felt like to not only work for the Führer, but how it felt to be his friend, to be under his spell even until his very last days.
Hans Baur was a decorated WWI pilot before he was tapped to become personal air chauffeur to Hitler. Baur was one of only a few people Hitler ever felt comfortable with, and as a result, Baur learned about the dictator's despicable plans from their conception. Present at every major turning point in Germany's Nazi history, this fascinating and disturbing memoir will linger.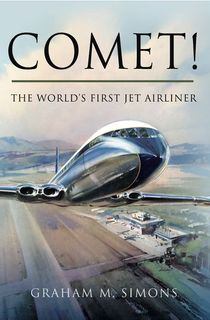 Comet!
The Comet, the world's first jet airliner, has its history extensively and beautifully told in this book from famed aviation historian Graham Simon.
Balancing between the most detailed and intimate of personal accounts and interviews and descriptions of the airliner's plans and parts, Comet! features images throughout the text which undoubtedly enhance any reader's visual experience. Learn about the whole history of the Comet airliner in exquisite detail.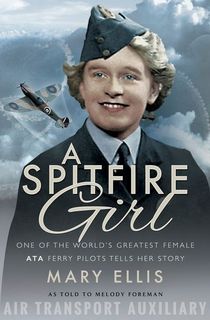 A Spitfire Girl
This authorized biography of WWII pilot Mary Ellis will leave you awestruck and proud. Destined for a life in the skies from a young age, Mary flew 76 different kinds of aircraft during her time with the Royal Air Force.
And her adventures didn't stop with the war. Named Europe's first female air commandant, Mary Ellis changed the very foundation of the aircraft world with her contributions.
East to the Dawn
The most comprehensive and authoritative biography on Amelia Earhart that has ever been compiled, anyone hoping this National Aviation Day to dive deeper into the life and achievements of one of the pioneering female pilots should consider this a must-read.
Based on a decade of archival research and drawing from personal records, private correspondence, and interviews with Earhart's closest friends and associates, East to the Dawn gives you a full look at Earhart, not just at her career or untimely disappearance.
The Wright Brothers
From #1 New York Times bestselling author and two-time Pulitzer Prize-winner David McCullough comes this biography about the Wright Brothers, and their life-changing contributions to aviation, the world, and most especially the skies.
Chronicling the brothers' lives from their early days in Ohio to that fateful day in North Carolina, McCullough draws extensively on family records to learn now only about the two men, but about the family that helped shape the trajectory of their lives—and for whom without, we may never know how to fly.
Red Eagles: America's Secret MiGs
At the core of the U.S. Air Force's Cold War training was something the world should never have known about—a top-secret military operation dedicated to exposing American fighter pilots to Russian MiGs, a job one could practically consider a suicide mission.
Only the top of the top pilots were ever selected to train and set foot in these jets. Now, the story of the Red Eagles will finally be told. Spanning recently declassified documents and personal interviews and accounts, Steve Davies finally gives their voice back to history.
Warthog
From aviator and Korean War veteran William L. Smallwood comes this chronicle of the use of the A-10, or "Warthog," fighter aircraft, and the brave men who flew them throughout the Gulf War. One of the most lethal and effective warplanes ever built, the A-10s were originally intended to support ground troops.
But while Smallwood discusses the aircraft itself, at the core of this book is remembering and hailing the men who flew these aviators for their contributions to Desert Storm. Smallwood discusses their contributions, their consequences, and the way they changed military aviation forever.
Featured photo of Ameila Earhart: Wikimedia Commons