Though war has existed for thousands of years, the manner in which it is waged has shifted and changed alongside developments in human society. Warfare tactics must adapt to the environment, technological advancements, cultural changes, the composition of opposing forces, and the political landscape—or else the consequences may be dire. And while many different tactics have been applied around the world and across history, some core concepts apply universally. From millennia-old texts like The Art of War to brand new releases like Zero-Sum Victory, here are eight of the best military strategy books to shed light on vital victories and crushing losses.
Related: 10 Best Military Books, According to War Correspondent and Bestselling Author Damien Lewis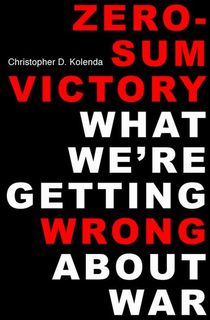 Zero-Sum Victory
Following 9/11, most of the United States' major military interventions have become fumbling and ultimately unsuccessful bids. Despite a series of tactical victories and a surplus of influence in the global arena, the wars in Afghanistan and Iraq proved intractable for the world's foremost military power. Why did the US fail to achieve decisive victory over two regimes in the developing world?
Author and retired US Army colonel Christopher D. Kolenda sets the blame on the US government's obsession with zero-sum victory. Drawing from historic examples and personal experience, Kolenda hones in on three interrelated issues that have risen as a consequence to America's zero-sum insistence.
Related: 8 Thought-Provoking Iraq War Books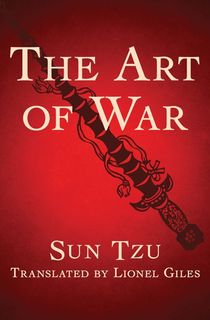 The Art of War
This book is perhaps the most well-recognized and utilized resource of all time for military strategy. Composed 2,500 years ago, Chinese general Sun Tzu's astute advice has aided all kinds of forces in their pursuit of victory. The Art of War was used by Mao Zedong during the Chinese Civil War, late former secretary of state Colin Powell held the belief that its teachings were crucial for every American soldier to know, and even sports teams have utilized Tzu's principles. This is an essential starting point for anyone looking to understand warfare.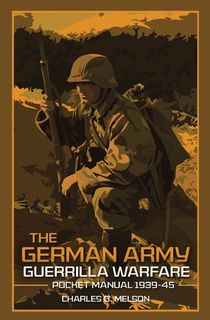 The German Army Guerrilla Warfare
This illuminating text provides insight into the small-scale military strategy of Germany from the Napoleonic era to the Third Reich. It compiles translated historical analyses such as Kleinkrieg and the Bandenbekampfung, in which the Germans reflected on what succeeded and what went poorly in various campaigns. Charles Melson—former chief historian for the U.S. Marines—provides insightful annotations on these German tactics. Providing an accessible look at this often overlooked aspect of German military history, the guerrilla warfare of the Germans proves to be more complex than is typically understood.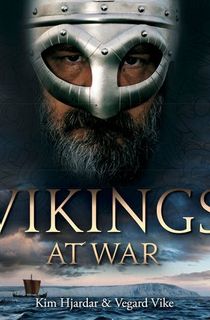 Vikings at War
Can anyone measure up to the Vikings' notorious reputation? After sailing became commonplace in Scandinavia, there was little territory left untouched by the Vikings, from Europe to America. In addition to exploring the offensive and defensive strategies, tactics, and traditions of Viking warfare, this book dives further into weapons technology and the cultural influence of this dominating force. Over 380 breathtaking color illustrations are provided alongside the analysis.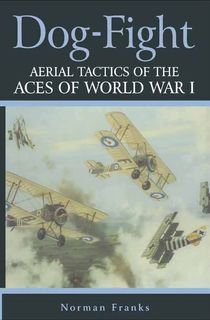 Dog Fight
The use of aerial force in WWI was a game changer for the future of global warfare. As aircraft developed from lumbering and inconsistent contraptions to fast and formidable fighter crafts, a new kind of soldier evolved alongside them—fighter pilots for whom courage, intelligence, and proper training was crucial. As this book outlines the rapid technological development of aircraft during WWI, it also explores the strategy and planning cultivated by commanders and frontline airmen.
Related: In WWI, Fighter Planes and Machine Guns Were the Perfect Team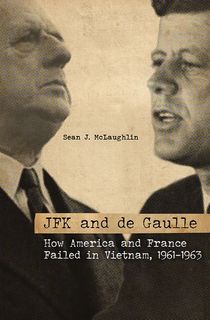 JFK and de Gaulle
It's no secret to anyone that America's involvement in the Vietnam war not only failed to achieve its goals, but was an absolute disaster. But what strategic decisions led to such a fumble, and how could the losses have been minimized? This book explores how French President Charles de Gaulle repeatedly attempted to strategize with the Kennedy administration, and how America's dismissive response to Gaulle's guidance resulted in the deaths of more than 58,000 American soldiers.
Related: 9 Fascinating Vietnam War Books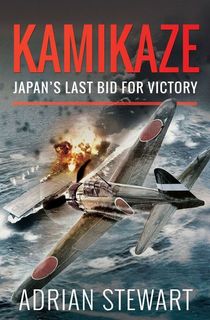 Kamikaze
During WWII, Japan implemented a desperate and terrifying strategy of suicide attacks. What drives a military to demand such a sacrifice, and do the rewards ever justify the losses? This book follows the Kamikaze Corps from its beginnings in the Battle of Leyte Gulf through the invasion of the Philippines in 1945 and its alarming climax in the seemingly endless Battle of Okinawa. Western military forces were caught off guard by such extreme tactics, and author Adrian Stewart details the ways in which these strategies hobbled the Allied forces.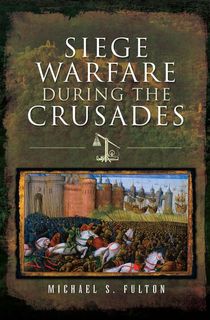 Siege Warfare During the Crusades
During their struggle over the Holy Land, there were a number of famous battles fought between the Muslims and the Franks, a Germanic people. However, historical analysis often overlooks the crucial role that sieges played during the Crusades. This book takes a look at every angle of siege warfare in the Holy Land, from strategy to tactics to the composition of the opposing armies. Complete with generous illustrations, this work is a unique and vital look at an under-appreciated aspect of military history.