As Afghanistan's government falls to the Taliban, the world is solemnly watching to see what's next for the country. Regarded by most of the international community as a terrorist organization, the Taliban last ruled Afghanistan from 1996 to 2001, an era marked by authoritarianism, brutal oppression of women, and severe human rights abuses against its citizens. After occupying the country for 20 years, the U.S. failed to extinguish the organization or establish a strong, self-reliant democracy.
The recent withdrawal of U.S. troops and subsequent takeover by the Taliban begs the question: how did we get here, and what lies ahead for Afghanistan? As a nation that remains poorly understood by Westerners, those seeking to get a better grasp on its history and politics should read an in-depth account. Including accounts written by military veterans, activists, ordinary citizens, and foreign policy experts, these books about Afghanistan will attune you to the nation's unique circumstances.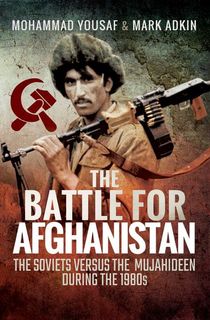 The Battle for Afghanistan
In order to understand how the Taliban came to power, it's essential to learn about the Mujahideen. This group of guerilla fighters was backed by the U.S. and succeeded in toppling communism in Afghanistan. However, its fragmentation into factions paved the way for the rise of the Taliban, one of its offshoots. The Battle for Afghanistan was co-written by a British veteran and Mohammed Yousaf, a Pakistani intelligence officer who was heavily involved with the activities of the Mujahideen. Here, he imparts his deep knowledge of Afghan politics in the 1980s.
Related: 10 War Books That Enlighten, Move, and Educate Their Readers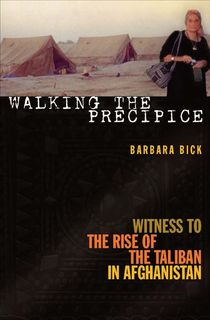 Walking the Precipice
This eye-opening memoir was written by activist Barbara Bick, who first journeyed to Afghanistan in 1990. At 65 years old, she thought it was her last stint abroad. But after growing close to her Afghan hosts, she would return again in 2001 and 2004 to see how the country was faring during and after Taliban rule, especially in regards to women's rights.
Bick brings both a Western perspective to the table and a deep appreciation for the nation in which she immersed herself. In its starred review of Walking the Precipice, Publishers Weekly remarked, "by the end of the short but dense narrative, readers will have a far greater understanding of the region and the stakes under which its people labor."
Taliban: Militant Islam, Oil and Fundamentalism in Central Asia, Second Edition
Pakistani foreign policy correspondent Ahmed Rashid penned this insightful account of the Taliban. A New York Times bestseller, the book dives deep into a shadowy organization that few have the opportunity to peer into. Rashid explains how and why Afghanistan became unstable and vulnerable to extremism, the beliefs of the Taliban, its resurgence, and its international implications. This is vital reading for anyone interested in the history and politics of the organization.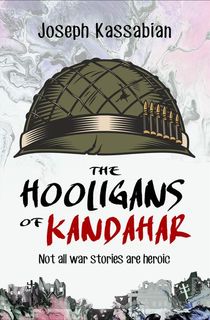 The Hooligans of Kandahar
Alternating between grim and humorous, The Hooligans of Kandahar gives an insider's account of the pitfalls of American military intervention in Afghanistan. Joseph Kassabian was deployed at just 21 years old, alongside other recruits who weren't even old enough to drink. Air-dropped into a remote mountain region outside Kandahar City, his unit's mission was to train the Afghan National Police so they would have the skills to wage war against the Taliban. It isn't until Kassabian gets his bearings in the war-torn city that he realizes just how ill-equipped they are to stay a step ahead of an enemy they hardly understand.
Related: 8 Thought-Provoking Iraq War Books
Dancing in the Mosque: An Afghan Mother's Letter to Her Son
Homeira Qaderi has never known a peaceful Afghanistan. She was born in Kabul in 1980, during the Soviet occupation. As a girl, she was forced out of school when the Taliban took over, and at just 13 years old she risked her life to homeschool other children. She was eventually forced to flee to Iran. Dedicated to her son, this memoir shares Qaderi's experiences of life under an oppressive regime and her determination to lift up other Afghan women.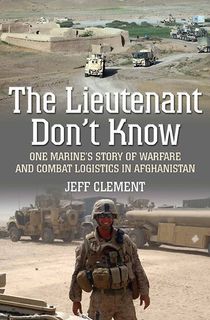 The Lieutenant Don't Know
As a logistician and lieutenant in the Marines, Jeff Clement was deployed to Afghanistan twice to lead combat convoys through perilous terrain and resupply American and British troops. Traveling right into the heart of enemy fire, it was dangerous work—and it only got more difficult as time went on, with both sides becoming more advanced. In this memoir, Clement recalls his time in Afghanistan and what it was like to fight such a perplexing war.
Related: 13 Books That Explore the History of World Religions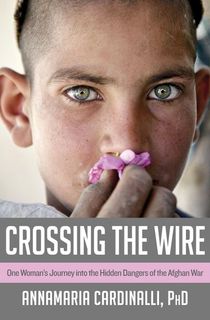 Crossing the Wire
When AnnaMaria Cardinalli's 2010 report on sex and gender in Afghanistan was leaked, it became the subject of a media firestorm. In this grave memoir, she recounts her experiences doing on-the-ground research as part of a Human Terrain Team. While some of her findings are simply a matter of cultural differences, others raise concerns about human rights violations.
Cardinalli is particularly concerned with the prevalence of underage sex trafficking in Afghanistan and the number of young boys who are sexually abused and then recruited into military and police organizations. At the same time, she isn't solely critical of misogyny and sexual practices in Afghanistan; she also highlights the sexism in our own American culture and military machine and underscores the importance of women's work, civil rights, and the protection of children.