Colin Powell died on October 18, 2021. He was 84 years old. A professional soldier for over three decades, he had a long list of achievements to his name, among them being the first Black secretary of state and a two-time winner of the Presidential Medal of Freedom.
Powell was born to Jamaican parents in New York City in 1937. He was raised in the Bronx and attended the City College of New York, where he participated in ROTC. Upon his graduation in 1958, Powell received a commission as an Army second lieutenant and rose to the rank of four-star general over the following years.
Powell served as the United States National Security Advisor from 1987 to 1989. From 1989 to 1993, he served as the chairman of the Joint Chiefs of Staff—the highest-ranking and most senior military officer in the United States Armed Forces—during which time he steered the U.S. through 28 crises, including Operation Desert Storm.
Widely respected across partisan lines, Powell was approached about the possibility of running as president or vice president as early as 1992, but he declined to campaign. In 2001, he became the 65th secretary of state within the George W. Bush administration. He was the first Black man to hold the position, paving the way for other high-ranking people of color in the federal government.
After a controversial term marked by the post-9/11 invasion of Iraq, Powell resigned in 2005 and was succeeded by Condoleezza Rice—the first Black woman to serve as secretary of state. However, he remained a highly regarded figure both in the United States and abroad. Throughout his lifetime, he earned the Congressional Gold Medal, the Presidential Citizens Medal, the Secretary of State Distinguished Service Medal, and many other accolades.
Upon learning of Powell's death, President Biden ordered flags to be flown at half-staff in remembrance, calling him "a patriot of unmatched honor and dignity...Time and again, he put country before self, before party, before all else—in uniform and out—and it earned him the universal respect of the American people."
Before his passing, Powell wrote an autobiography, My American Journey (1995), and It Worked for Me: In Life and Leadership (2012). He was also featured in a number of books celebrating his career as a statesman and soldier, and the historic firsts he achieved.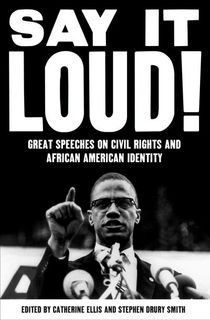 Say It Loud!
A collection of powerful speeches by some of the 20th century's leading Black cultural, literary, and political figures, including Colin Powell, Martin Luther King Jr., Toni Morrison, and more.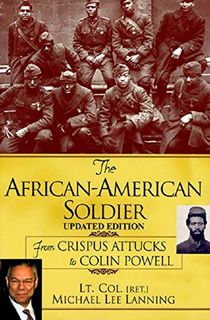 The African American Soldier
From Crispus Attucks to Colin Powell, this book celebrates the role of Black soldiers in American history and sheds new light on their largely unsung contributions.