No moment in history has been entirely defined by the actions of a single person. There is always more to the story than the individual who becomes the face of a movement or an event. What better way to get a more complete understanding of history than to explore enlightening dual biographies?
These factual texts tackle two points of view. Sometimes they draw connections between two people you wouldn't expect. Sometimes they shine acknowledgement on a forgotten figure in history. And sometimes they provide essential context to a snapshot in time. Here are eight brilliant dual biographies you can read today.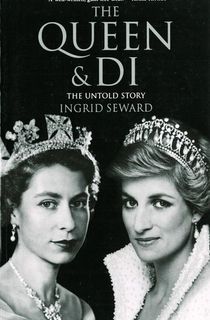 The Queen & Di
You'd be hard-pressed to find any two figures who made more of a global media stir than Queen Elizabeth II and Princess Diana. In this book, Ingrid Seward—the editor of Majesty magazine, who has cultivated a personal relationship with the royal family—pens vivid portraits of both an English monarch and a tragic princess.
Contrary to the story spun in the media that Diana was a delicate woman going head-to-head with an aloof mother-in-law, The Queen & Di portrays the queen as extending a warm welcome to the family, while Di failed to accept the offer of friendship. From Diana's perspective, we gain insight into the relationship between Prince Charles and Camilla Parker Bowles. Peering deeper, readers catch an intriguing glimpse at the inner workings of the extended royal family.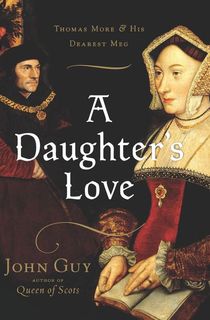 A Daughter's Love
Sir Thomas More went down in history for treason. Opposing Henry VIII's marriage to Anne Boleyn, he found himself walking a path toward his own execution and martyrdom. But his closest confidant, his adored daughter Margaret, has been all but erased from his dramatic tale. As Margaret was vital in preserving her father's intellectual legacy, A Daughter's Love sets out to restore her rightful place in Tudor history.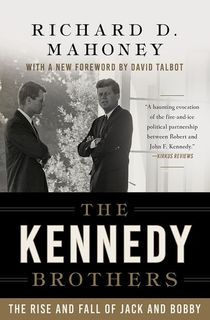 The Kennedy Brothers
The Kennedys are an iconic slice of American history. John F. Kennedy and his brother, Robert F. Kennedy, were eight years apart in age. While Jack was a charismatic leader who was both reckless and capable of remarkable reach, Bobby was a fearless worker who was unafraid of getting his hands dirty in the pursuit of protecting his brother and knocking down their enemies.
This book tracks their reign of power through dangerous territory. Their strengths, weaknesses, triumphs, and downfalls unfold across the page as we follow them as co-participants in the crises of their times.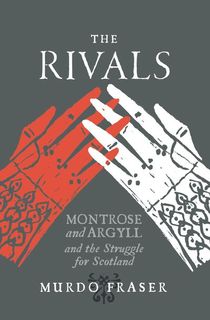 The Rivals
From 1644 to 1645, a Scottish Civil War raged on. A war that could be simplified into the struggle between two men: James Graham, 1st Marquis of Montrose, and Archibald Campbell, 8th Marquis of Argyll. On the surface, these two men seem more similar than at odds. They were both descendants of old and powerful families. They were both loyal to Charles I. And both died at the hands of an executioner after being betrayed by Charles II.
This dual biography by Murdo Fraser takes a closer look at these rivals, diving into the conflicts that arose between them and their factions.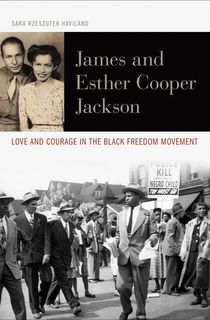 James and Esther Cooper Jackson
James E. Jackson and Esther Cooper Jackson grew up in Virginia during the Great Depression. They saw better than anyone how the divide between black and white, man and woman, rich and poor drastically shaped the opportunities that were given to people. Armed with this knowledge, they stood together to devote their lives to the Black Freedom Movement, trying to navigate their way to racial equality by means of the Communist Party. However, as the Cold War years dawned, this affiliation would come to define both their activism and their marriage.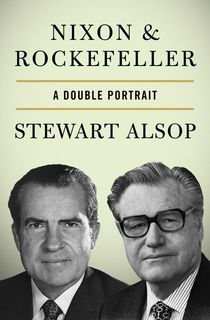 Nixon & Rockefeller
Richard Nixon has gone down in history as one of the most controversial American politicians. Building a career as a California congressman, senator, vice president, and president, he was ultimately forced to resign due to his involvement in the Watergate scandal.
Nelson Rockefeller was the face of American wealth. He served for quite some time as governor of New York state.
In 1960, these pillars of politics went head-to-head for the Republican Party's nomination for president of the United States. This dual biography unravels the lives behind two vital figures of this period, focusing on their battle for the GOP presidential nomination.
Cesare and Lucrezia Borgia
For centuries, the Borgia family has been at the center of scandalous myths and rumors that span all manner of unsavory actions, from incest to murder. None in the family have been more slandered than brother and sister Cesare and Lucrezia Borgia. How much of their sordid legacy is true? And how much was crafted simply to cast doubt upon their name? This book exposes all.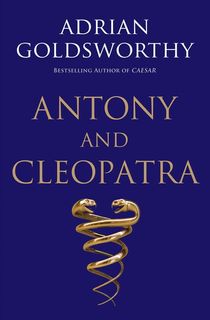 Antony and Cleopatra
Are there any lovers in history more notorious than Antony and Cleopatra? In this expertly written, nuanced dual biography, historian Adrian Goldsworthy takes readers beyond the romantic narratives pushed by Shakespeare and Hollywood in order to paint a historically accurate portrait of the couple. He presents two figures that lived in the midst of remarkable social change, and he places them in the essential context of their time, place, and cultures. While Antony and Cleopatra were certainly lovers, Goldsworthy describes them as "political animals" above all else.
This post is sponsored by Open Road Media. Thank you for supporting our partners, who make it possible for The Archive to continue publishing the history stories you love.