Ancient Greek culture was rich and intricate. Spanning from the Homeric Age (around 1100 BC) to the end of antiquity (roughly 600 AD), the meager population of Greece made leaps and bounds in the way of knowledge. From the politics of Greece's hundreds of independent city-states, to the vivid tragedies of theatre, their way of life planted the seeds that grew into modern Western civilization.
The incredible scope of Greece's age-old contributions simply cannot be contained in one book alone. But fear not: Here are ten books about ancient Greece that cover the nuanced range of their culture and history.
The Histories
Written circa 440 BC, The Histories by Herodotus of Halicarnassus is one of the oldest surviving nonfiction works in existence. In this text, Herodotus begins by detailing the Trojan War and writes his way toward an account of the Grecian war against the Persian empire in the fifth century BC. Though this book shows Herodotus's own particular biases, his record of significant events and their causes came from a perspective rooted in the politics of the time period in question.
Related: 25 World History Books That Will Give You a New Perspective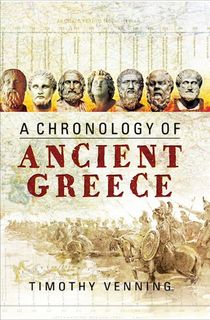 A Chronology of Ancient Greece
For a more objective look at the history of ancient Greece, this book by Timothy Venning is a phenomenal resource. This text contains an incredible amount of detail, at points delving into a day-by-day narrative. Organized both chronologically and geographically, Venning's work is exceedingly accessible to all readers looking to gain further insight into the military and political landmarks events of ancient Greece. The expansion of Greece has never been so elegantly tackled as in this book, which draws from the knowledge of multiple historians to support its claims.
Ancient Greece: A Political, Social, and Cultural History
This authoritative fourth edition text is the result of a collaboration between six leading experts on the classical world. Encompassing the scope of the Grecian way of life from the Bronze Age to the Hellenistic Era, Ancient Greece covers topics often overlooked, such as family life, homosexuality, slavery, and life in the countryside. This invaluable educational book includes excerpts from historic documents, recommended further reading, and illustrative diagrams. Unique and multi-dimensional, Ancient Greece allows its reader an in-depth look into ancient society.
Related: 15 Historical Places You Need to See in Your Lifetime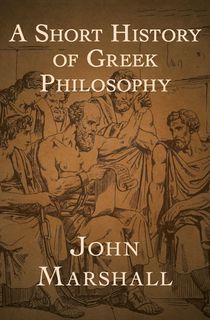 A Short History of Greek Philosophy
John Marshall, an acclaimed British classicist, walks readers through the revolutionary philosophical movements of ancient Greece which laid the groundwork for the entire field of philosophical study. Marshall introduces pioneering philosophers Socrates, Plato, and Aristotle, as well as their schools of thought, Sophism, Skepticism, and Stoicism. This text is essential not only for those looking to achieve a thorough understanding of the Grecian way of life, but for those who want to have a sturdy grasp on philosophy and its origins.
Related: 9 Outstanding Audiobooks for Every kind of History Buff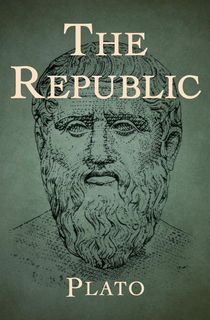 The Republic
Written circa 380 BC, The Republic is perhaps Plato's best-known work. This Socratic dialogue—a cooperative, yet argumentative discussion within a group—delves into a wide array of topics concerning the concept of an ideal society. Athenians and foreigners alike debate topics including, but not limited to: the meaning of justice, the link between politics and psychology, the importance of art, the nuanced variation between words, and the immortality of the soul. This insightful philosophical collaboration from the time of the Peloponnesian War transcends the passage of time to stand as a powerful work today.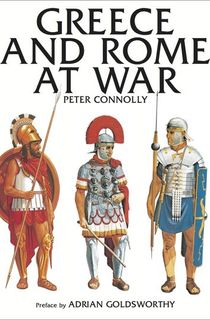 Greece and Rome at War
This vividly descriptive text offers a broad view of twelve centuries worth of the battles, weaponry, and armor of the Grecian and Roman armies. The ancient art of warfare is portrayed in keenly detailed and extensive text, and accompanied by full-color illustrations, maps, diagrams, and photographs. Interweaving archaeological research and insight from other scholars in the field, Greece and Rome at War breathes life into the military world that reigned supreme from 800 BC to 450 AD.
Related: This Was the Average Day For An Ancient Roman Soldier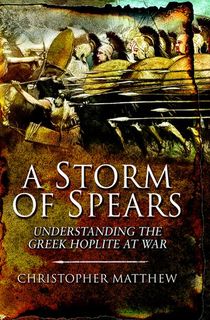 A Storm of Spears
In contrast to Connolly's overview of ancient Greek war history, Christopher Matthew's A Storm of Spears zeroes in on a particular and prominent military tactic. The phalanx was the go-to technique for Greek armies, consisting of heavily armored spearmen known as hoplites. This book assesses the equipment, tactics, individual capabilities, and the unstoppable mass force of soldiers which caused centuries of military devastation. Matthew utilizes not only his own thorough analysis of hoplite warfare, but reconstructive archaeology, reenactment, and ballistic science to shed light on this hotly debated concept.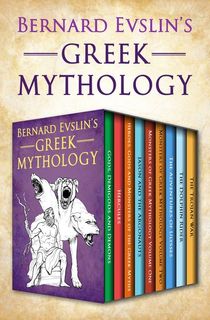 Bernard Evslin's Greek Mythology
Anyone in search of books about ancient Greece should keep an eye out for Greek mythology, the backbone of ancient Greecian society. Bernard Evslin's nine-book collection makes the expansive legends of classical Greece accessible and captivating. Notable heroes like Hercules and Jason and his Argonauts have their own books, while two separate volumes are given to the monsters of mythology. Evslin also delves into exciting tales about gods and demigods, the Trojan War, and much more.
Related: 13 Books That Explore the History of World Religions
The Greek Plays
Ancient Greece and its passionate playwrights gave us theatrical masterpieces like Oedipus the King, Medea, and Antigone, which has shaped and inspired the trajectory of theatre for centuries. This collection offers accessible translations of sixteen of the greatest plays in the Greek canon. A definitive text, The Greek Plays includes playwright biographies, clarifying introductions, annotations, appendices by acclaimed classicists, a detailed timeline of the dramas, and a list of the adaptations made from the ancient Greek source material. This book not only provides beloved plays with enlightening context, but also gives insight into how these plays have shaped Western art and culture.
The Art and Archaeology of Ancient Greece
Judith Barringer's book stands as a wonderful starting point for those who hold no prior knowledge of ancient art, and encompasses the Grecian artistic contributions from the Bronze Age up to the Roman conquest. Barrigner also dives into the context and intended function and meaning of artifacts dated back to classical Greece. A vast array of mediums are explored in this text, including marble sculpture, domestic architecture, mosaics, painted vases, and terracotta figures. Through her use of photographs, maps, and reconstructions, Barringer delivers a rich history of ancient Greece's beauty.
Related: 10 Fascinating Cave Paintings That Illuminate the Prehistoric World
Featured photo: Alchetron
This post is sponsored by Open Road Media. Thank you for supporting our partners, who make it possible for The Archive to continue publishing the history stories you love.