These days, thanks in part to social media, we're able to get everyone's take on the current POTUS. But what about all the presidents who came before? This Presidents' Day, we're taking an in-depth look at the former presidents, courtesy of the experts. From historians to White House staffers, these books will give you all the details you've ever wanted to know.
Whether you're interested in the founding fathers, the famous three-letter acronym presidents (JFK, FDR, etc.), or the current one, there is a good chance there's an author out there who shares your need for knowledge. Sometimes it takes looking back to an early presidency to discover something new, and sometimes it just takes an insider with all the gossip to provide a fresh look at former commander-in-chiefs. Dive deeper into history and fuel your executive intrigue with these twelve perspectives on presidents.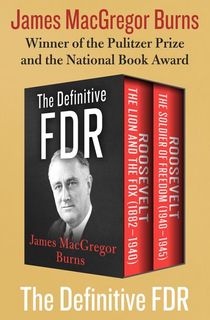 The Definitive FDR
Burns' specific historic expertise is not just in presidential history, but also in leadership studies. It is unsurprising, given this interest of his, that he would write this two-part biography of Franklin Delano Roosevelt—who is almost always included as one of the top three U.S. Presidents when it comes to rankings. The first of Burns' books in this collection, The Lion and the Fox, details FDR's life from his birth in 1882 to the 1940 election when he ran for a third term. The second book, The Soldier of Freedom, is both a National Book Award- and Pulitzer Prize-winner that details the last five years of his life, with emphasis on his gift for leadership during wartime.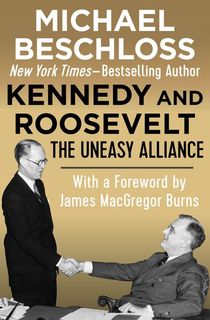 Kennedy and Roosevelt
In order to provide an alternate view of both Franklin Roosevelt and Joe Kennedy, Beschloss tells the story of their enduring partnership despite their differences. When Roosevelt was elected president in 1932, he and Kennedy formed an alliance that included Kennedy working as the first chairman of the Securities and Exchange Commission. However, the two men faced a major point of conflict when Kennedy, who served as ambassador to Great Britain from 1938 to 1940, lobbied against American intervention in World War II. With newly granted access to Kennedy's private diaries, and after conducting interviews with Roosevelt's family, Beschloss is able to present a detailed study of these two important historical figures from very different worlds.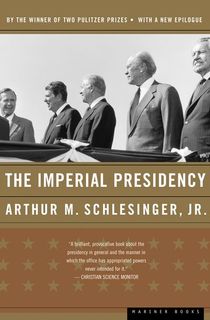 The Imperial Presidency
Schlesinger's book, by examining the purpose and power of the U.S. presidency, forces its reader to reconsider their interpretation of our country's highest office. Rather than providing you with a new perspective on one or two presidents, this study presents readers with a new understanding of what it even means to be a president and how much power a single person should have. Schlesinger asks whether or not the founding fathers really intended for the government to work the way it has evolved to over the last two centuries. The term from the title of the book, "Imperial Presidency," is one that Schlesinger made popular during the Nixon administration and it has been continually used ever since.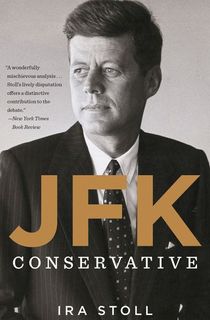 JFK, Conservative
Although he's not a historian, journalist Ira Stoll has written books on two important figures in American history: Samuel Adams and President John F. Kennedy. Stoll's depiction of JFK as a conservative president, rather than the liberal leader he is often characterized as, offers an alternate view that has fueled the debate about which presidents offer the most fruitful comparisons to JFK. Stoll provides evidence for his argument through identifying the conservative causes that JFK drove, such as emphasis on free trade, military growth, and tax cuts. Since these are still topics of debate today, it is interesting to see how the book considers what it really means—and has meant—to be conservative or liberal in America.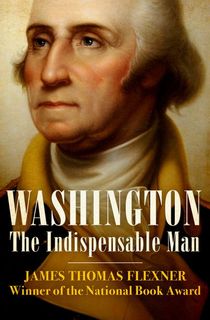 Washington
James Thomas Flexner has dedicated a lot of time to writing a four-volume biography of the president whose face graces the one-dollar bill. In case you don't have time to read 2,058 pages about our first president, he has also written a distilled version called Washington: The Indispensable Man, which gets to the heart of Washington's character and career as a statesman. Including both his huge successes, like having a hand in creating the government and country we still know today, and his shortcomings, like often neglecting his vice president, John Adams, Flexner describes Washington with fierce focus and clarity. His four-volume collection won him a National Book Award and a special Pulitzer Prize.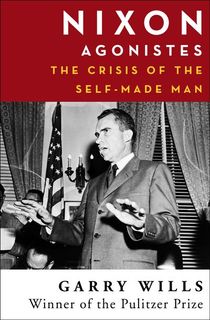 Nixon Agonistes
Just based on its title, it is clear that Nixon Agonistes isn't just any old political history book—its literary and philosophical components are clear right away. Wills, who has a habit of stirring up trouble with his writing, presents Nixon in a previously unacknowledged light. He describes Nixon as "the Market's servant" and argues that his character was unfortunately a product of the state of the country at the time of his presidency. Although filled with criticisms, Wills' account also praises Nixon at times. A Pulitzer Prize-winner, recipient of the National Medal for the Humanities, and the author of 40 or so books, Wills is the perfect historian to present this compelling and controversial account.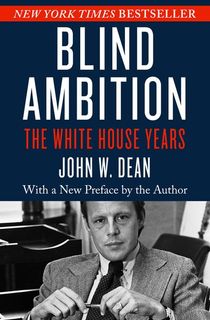 Blind Ambition
One of the key players in the Watergate scandal, John W. Dean lived the history that remains one of the most well-known. In this memoir, he tells the story fresh from his own personal experience of the scandal that resulted in the end of Nixon's presidency. Remaining on the New York Times bestseller list for six months and called "the best Watergate book" by the Sunday Times, Dean's account provides inside information about Nixon's administration and its moral wrongdoings. Since Watergate, Dean has been a huge advocate for transparency and ethics in government, and is a major critic of current president Donald Trump.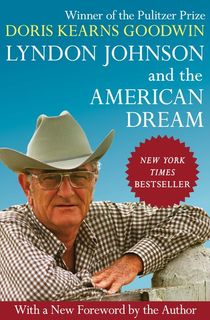 Lyndon Johnson and the American Dream
More commonly known for his three-letter acronym, LBJ was not just a president but also a vice president, U.S. Representative, and Majority Leader for the Senate. This biography tells his story from childhood to public office, with Goodwin using both her firsthand experience working in the White House during LBJ's presidency and extensive research to tell the tale. As someone who is also one of the best presidential biographers, historians, and political commentators of our day (and most other days), Goodwin is the perfect Pulitzer Prize-winner to provide an alternative perspective on LBJ.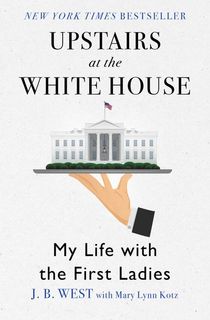 Upstairs at the White House
The insider's perspective is always the most interesting when it comes to private matters in the White House—not only because they get so near the action, but also because of how closely they get to know those involved. J.B. West, who served as a Chief Usher of the White House from 1957 to 1969, certainly proves this point. Managing the operations and daily life in the home of the president and his family, West saw some of the most unforgettable moments in our country's history. One such moment was the Kennedy assassination, during which he was serving the first family and was close with Jackie Kennedy.
Revolutionary Characters: What Made the Founders Different
No 360-degree view of the presidents would be complete without a mention of the founding fathers. Although they weren't all presidents, these men shaped our government and created the presidency we still look back on with honor today. Gordon Wood is a notable historian who has taught at Harvard, Brown, and Cambridge, and is best known for his book The Radicalism of the American Revolution, which is one of Speaker of the House Newt Gingrich's favorites (do with that what you will). In his book, Wood discusses Washington, Adams, Jefferson, and Madison, as well as a few others non-presidential founding fathers, and demonstrates what about these men made them so impressive—both in terms of their character and understanding of morality and good governance.
Obama: The Historic Presidency of Barack Obama - 2,920 Days
Since Obama's presidency came to an end, we've mostly seen positive and celebratory accounts of his administration—as well as collections of incredible photographs of the historic commander-in-chief. Mark Greenberg, a photojournalist who has been nominated for a Pulitzer Prize, delivered a combination of the two last year. Because so much of the book is dedicated to photos the reader is given an opportunity to analyze the presidency through Greenberg's lens. One of the best photos included in the book is the historic image of Obama watching the bin Laden raid from the situation room.
Fire and Fury: Inside the Trump White House
While we've all heard the news stories about how Trump loves to watch TV and seen him tweet at 2AM, nothing has stirred up as much gossip and drama as Michael Wolff's tell-all book about what it's like to work in the MAGA West Wing. Released just last month, and immediately devoured by the public, Wolff's inside story became an instant New York Times bestseller, and sold out on the first day it was released. The book provides details about the real reason behind FBI director Comey's firing, what people inside the White House think about Trump, the effect of Bannon's firing, and much more.
This post is sponsored by Open Road Media. Thank you for supporting our partners, who make it possible for The Archive to continue publishing the history stories you love.
KEEP SCROLLING FOR MORE HISTORY STORIES