How do the people in a community live? How should they be governed? Who is qualified to lead them? Dating back to anquity, philosophers of nearly every age have debated just these kinds of questions.
A cursory glance over centuries past offers a line of memorable priests, kings, queens, politicians, soldiers, and inspiring rabble-rousers. But when compared to our modern understanding of social roles, many of them were, in one way or another, less than exemplary leaders.
The ambitions and achievements of many a pharaoh and king were a far cry from laudable, let alone beneficial to the common good. Today, we generally associate a good leader with a person who governs with empathy, rather than tyranny.
Related: Worst Roman Emperors, from Incompetent to Insane
The concept of being a virtuous leader is one that developed over a long time. Marcus Aurelius, himself an ancient Roman emperor, captured something comparable to our modern understanding of righteous leadership in his own philosophy. In his Meditations, Aurelius suggests that one should above all work on perfecting oneself. He also points out that fame-seeking is fleeting and unfruitful.
This mindset inevitably leads to the notion that we must first order ourselves and our own lives before we can truly benefit others in offering to bring order to theirs. How can we achieve such order? Once again, many different people have suggested a wide range of advice in this area.
Here we've collected a few great works, even some classics, that strive to offer excellent pointers on how to live life more prosperously and foster a more refined sense of leadership. A blend of memoirs and accounts that draw on historical lessons, some of these books were penned by modern role models and political leaders, while others stand on the shoulders of geniuses, offering age-old insight into how to order one's own life and help other people to do the same.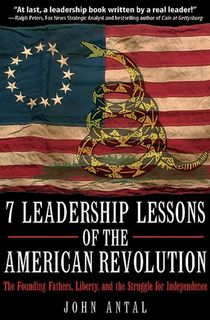 7 Leadership Lessons of the American Revolution
The blessings of liberty or, alternatively, a lack of them, are enough to cultivate peace or else cause unrest. In the case of colonial America, a desire nagged at the hearts of many to get out from under the thumb of the overbearing British government, which imposed tariffs and laws on the colonies from another continent. The colonies inevitably rebelled against England.
Related: Inspiring Quotes About Leadership From History's Most Beloved Leaders
The Revolutionary War, which kicked off in 1775, included among its ranks some of the best brains and strategists of the era, such as George Washington, Benjamin Franklin, and Samuel Adams: all of whom are addressed in John Antal's 7 Leadership Lessons of the American Revolution. Offering snapshots into the lives of these men and other leaders of the Revolution, this book allows readers to glean insight into what makes an upstanding and successful leader.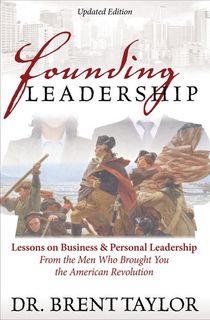 Founding Leadership
The origin story of the United States and the people who helped establish it are held as seedy by some and laudable by others. But one thing is certain: it was a tumultuous beginning. In a world of war, espionage, and uncertainty, it took no small amount of calmness or courage to try to instill order amid the chaos. This was the setting in which the American Founders found themselves. Dr. Brent Taylor's book looks at leadership lessons from George Washington, Thomas Jefferson, Alexander Hamilton, and others.
Related: 14 Little-Known Facts About America's Founding Fathers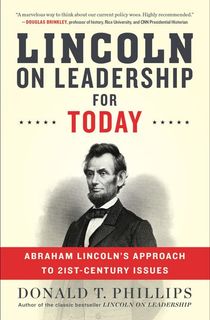 Lincoln on Leadership for Today
The 16th president of the United States was a man of particular stature as well as of particular moral integrity. Abraham Lincoln's life-long development of leadership skills excellently exhibits the practice of perfecting one's own virtues and abilities. Honest Abe's personal growth and his method of governing are outstanding in two ways.
First, it's amazing to think that Lincoln built himself up on diligent work and determination. The days of his youth were spent as a farmer and involved arduous labor for long hours; meanwhile, whenever he could, he squeezed in time to teach himself how to read and write. A voracious reader, he enjoyed classics like the Bible and Robinson Crusoe very early on. From there, he became a lawyer, then a career politician, and finally the president.
Related: Abraham Lincoln Penned This True Crime Tale in 1846
Second, the pinnacle of Lincoln's public career was during a term in which the country was polarized to the point of shedding blood. Upon his shoulders rested the moral and militaristic demands of a nation that became a "house divided". Lincoln thus represents an individual who, despite humble beginnings, rose to become the leader of the U.S. during one of its most uncertain hours.
In his book, Donald Phillips builds on the writings of Abraham Lincoln, making his ideas both comprehensible to modern readers and applicable to ongoing sociopolitical issues.
You Learn by Living
Besides being the First Lady and wife of four-term US President Franklin D. Roosevelt, Eleanor Roosevelt was also an avid writer. More than that, when she wrote, she had something of substance to say. While her husband expertly utilized the far-reaching signals of the radio, Eleanor's preferred medium for communicating to the public was writing newspaper columns. She also branched out into larger projects. Her book, You Learn by Living: Eleven Keys for a More Fulfilling Life, was written when she was already in her seventies. It's the culmination of a whole life's worth of learning, an ability which she saw as crucial to being fruitful—no matter what position you find yourself in.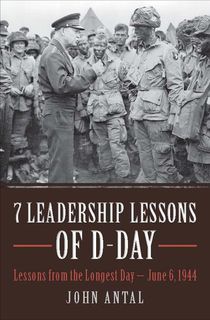 7 Leadership Lessons of D-Day
Another important contribution by author John Antal, 7 Leadership Lessons of D-Day systematically explores the modi operandi of seven leaders who participated in the June 1944 landings on the shores of Normandy. At the offset a trying task and a veritable bloodbath, the battle ultimately turned out in favor of the American soldiers. As Antal shows, the leadership involved played a part in the Allies' victory.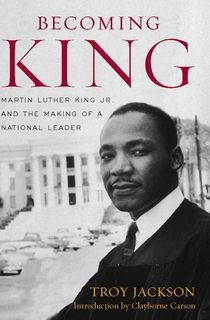 Becoming King
An architect of the Civil Rights Movement, Rev. Martin Luther King, Jr. left a lasting impact on America and the world. He boldly stood up for racial equality; and because his message of peace, love, and hope was controversial, he paid for his ministry with his blood.
Related: 7 Essential Facts About the Life and Influence of Martin Luther King Jr.
In Becoming King: Martin Luther King Jr. and the Making of a National Leader, author Troy Jackson details how King interacted with theology, activism, and the community of Montgomery, Alabama—which acted as the cradle where many of his notions regarding activism matured. Key to King's leadership role, as Jackson suggests, were the relationships he made with others in the Civil Rights Movement as well as the natural tact and charm that he possessed.
Queen Elizabeth II's Guide to Life
The longest-reigning monarch of the United Kingdom, Elizabeth II has served seven decades as Queen. Karen Dolby, herself an accomplished writer, compiled Queen Elizabeth II's Guide to Life, which consists of excerpts from some of the Queen's most witty and sage advice on topics like family life and marriage, diplomacy, fame, and a range of virtues.
Related: Behind the Crown: 15 First-Class Books About Royalty
On Speaking Well
If you find yourself in some sort of leadership role, chances are you will be called into the role of public speaking. Pulitzer Prize-winning columnist and acclaimed presidential speechwriter Peggy Noonan shares tips for constructing a rigorous and effective speech, from writing to delivery. Noonan shows her reader how a speech can benefit from authenticity, humor, and simplicity.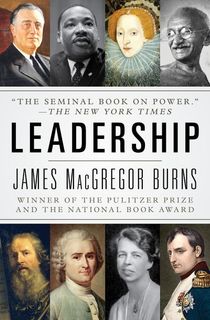 Leadership
Pulling from historical anecdotes, Pulitzer Prize-winning writer James MacGregor Burns has amassed a critical volume on what leadership looks like. It examines ethics, problem-solving, and other elements of being a leader. Leadership is often considered the crowning achievement of the life's work of the late Burns.
On Tyranny
Timothy Snyder's popular book, On Tyranny, explores the political dangers that swept many nations during the 20th century. These are the dangers that resulted in atrocity and calamity. Today they live on in infamy: fascism, communism, the Third Reich...On Tyranny reminds its audience of the averse side of power. Real leadership seeks to serve rather than be served. Snyder wants us to learn from the haunting mistakes of our past in order to obtain a better future. For readers who are more visual, a graphic edition of this book was recently released.
Related: Explore the 20th Century Through Martin Gilbert's Best Books
This post is sponsored by Open Road Media. Thank you for supporting our partners, who make it possible for The Archive to continue publishing the history stories you love.