When it comes to all things banking and investing, the world of finance can be baffling to anyone who isn't a Wall Street broker. Various films highlight infamous moments in financial history, such as the 2008 recession, and movies like The Big Short even use celebrities like Selena Gomez to explain how it all works in the simplest way possible. However, if you're like me, you may still have many lingering questions about finance.
Related: 13 Remarkable Books About the Great Depression
Whether you're a pro at investing your money and were on the front lines of the GameStop short squeeze, or you're a total novice who doesn't know the difference between a bear and a bull market, these 10 Wall Street books not only provide ample explanation for how it all works, but they also take us through some of the most scandalous and risky moments in financial history.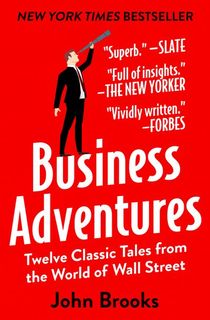 Business Adventures
Featuring such high-stakes true stories as the $350 million Ford Motor Company catastrophe, the exponential growth of Xerox, and the infamous scandals of General Electric and Texas Gulf Sulphur, Business Adventures goes through some of the most famous Wall Street flops and rebounds. Called "the best business book I've ever read" by Bill Gates, these stories are fueled by drama and risk-taking, and are conveyed with insightful reportage.
Related: Business Adventures: An Intimate Glimpse Into Corporate America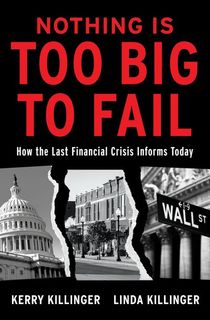 Nothing Is Too Big to Fail
Nothing is Too Big to Fail goes behind-the-scenes of the 2008 crisis—and warns us of additional economic trouble on the horizon.
Bank executives Kerry and Linda Killinger have been in the midst of several financial crises. They reveal the truth of the government's fiscal and monetary policies and the inflating debt bubbles that could rupture at any moment. Combined with an unregulated shadow banking system, these policies are widening the wealth gap, destroying the middle class, and perpetuating racial injustice.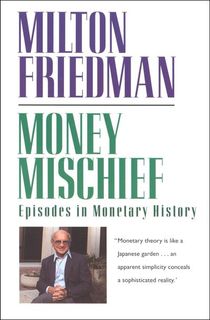 Money Mischief
Milton Friedman is a Nobel Prize-winning economist. His book Money Mischief describes the mechanics of monetary value from an individual level to the global scale. Friedman shares anecdotes of events that were thought to be inconsequential, yet produced significant outcomes, including the story of how two Scottish chemists ended the potential presidential campaign of William Jennings Bryan and how FDR's presidency helped communism excel in China.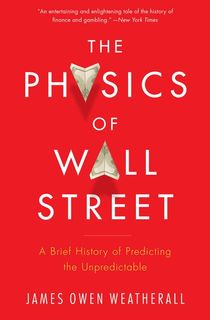 The Physics of Wall Street
After the financial crisis of 2008, Warren Buffet famously cautioned, "beware of geeks bearing formulas." And while it seemed that Wall Street mathematicians and software engineers had failed in 2008, the true problem occurs when these formulas get into the hands of people who don't understand them and don't care to.
However, a revolutionary era in finance is currently underway, specifically led by physicists. For years, these experts have been analyzing Wall Street using not just economics, but also science. Weatherall examines the story of a geophysicist who used earthquake tremors to predict an impending stock market crash, a physicist-run hedge fund that earned 2,478.6% throughout the 90s, and more.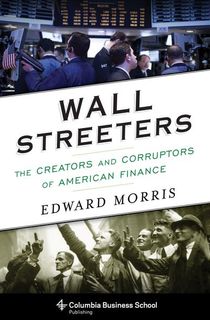 Wall Streeters
In Wall Streeters, Edward Morris traces the rise and fall of the transformative and iconic financiers who helped Wall Street grow from a cliquey enclave to an international symbol of power and wealth.
Related: 10 Eye-Opening Books About the Mafia
Beginning with J. Pierpont Morgan at the turn of the 20th century, Morris also profiles Charles Merrill, the founder of Merrill Lynch, and Michael Milken, the infamous junk-bond king—all three of whom redefined Wall Street entirely. Ending with Sandy Weill and the collapse of Citigroup, this book exposes the greatest mistakes and remarkable successes of these powerful tycoons.
Market Wizards
For many of us, it's hard to fathom exactly how Wall Street investors amass millions of dollars with what we imagine to be just a snap of their fingers. In Market Wizards, Jack D. Schwager sits down with some of the most successful financiers and gives us a behind-the-scenes look into their secrets.
Schwager features interviews with money moguls such as Bruce Konver, Paul Tudor Jones, and Ed Seykota. While each of these Wall Street players attribute different strategies to their unprecedented successes, one formula remains common: solid methodology + the right attitude = trading success.
Flash Boys: A Wall Street Revolt
When a small group of Wall Street rebels discovered that the U.S. stock market was being manipulated to benefit insiders, they joined forces and began investigating the system in hopes of exposing the secrets of those profiting off the deception. Some of the iconoclasts risked more than they ever imagined, and some were forced to walk away from seven-figure salaries, but they remained determined to uncover the truth in this "fast-paced tale backed by gutsy reporting" (Entertainment Weekly).
Den of Thieves
Pulitzer Prize winner James B. Stewart tells the story of the insider trading scandal that almost brought down Wall Street entirely. From the men who orchestrated it, to the chase that brought them down, Stewart leaves no stone unturned.
In the 80s, four Wall Street kings created a powerful insider trading ring that was guaranteed to let them walk away with millions. Michael Milken, Ivan Boesky, Martin Siegel, and Dennis Levine were on top of their game—until a group of stubborn detectives took them down. Stewart includes confidential grand jury transcripts, interviews, actual trading records, and explosive details about the scandal in Den of Thieves.
Wall Street: A History
If you've ever wanted a complete breakdown of Wall Street's history, Geisst's book is just the thing. From its humble beginnings to the current highs and lows of the market, Wall Street: A History doesn't leave out a single thrilling moment from the past.
Related: Black Tuesday: 1929's Stock Market Crash Signaled the Great Depression's Start
Covering the economic history of America along with the ruthless icons who helped build it, themes like the movement of industry westward are explored. Stories of triumphant successes and disastrous failures are also discussed.
Black Edge
This thrilling legal caper follows the true story of Steven Cohen—how he revolutionized Wall Street with his employees at SAC Capital, and how the government chased after the billionaire hedge fund manager.
Cohen and his peers pioneered the hedge fund industry and made billions through placing bets in the market, which happened to be right more often than not. However, SAC and Cohen were targets in a seven-year investigation that revealed the intense pursuit of "edge" and "black edge," or inside information. While SAC Capital pleaded guilty to their charges, Cohen was never charged.
This post is sponsored by Open Road Media. Thank you for supporting our partners, who make it possible for The Archive to continue publishing the history stories you love.
Featured photo: Sophie Backes / Unsplash