While we don't delve into true crime too often here at The Archive, there are some notable exceptions when it comes to cases of historical interest: such as Prohibition-era bootleggers, the rise and fall of the Italian-American Mafia, and the first British killers to be caught by fingerprint matching. Today, we're turning our attention to the world of organized crime. These gripping true stories have shaped pop culture and impacted the political scene; sometimes destroying careers, sometimes bolstering them. Take a look to discover for yourself why we can't get enough.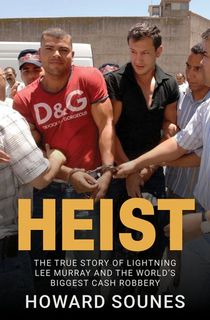 Heist
The subject of the Showtime documentary series Catching Lightning, Heist follows the remarkable story of "Lightning" Lee Murray, a former UFC cage fighter turned would-be criminal mastermind. Murray led of a team of robbers, some of whom impersonated police officers, and wore prosthetic disguises, to kidnap the manager of a regional counting house for the Bank of England, where hundreds of millions of pounds were held. In a heist that's been compared to the movie Ocean's Eleven, they succeeded in hauling away £53 million in paper money, the biggest cash robbery in history. Then their problems began.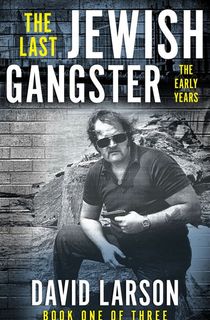 The Last Jewish Gangster
Michael J. Hardy was born into an unusual Jewish family. His mother was deeply involved with the Mob, and his godfather was the notorious Bugsy Siegel. Hardy himself entered a life of crime at an early age, and would go on to spend a combined 26 years behind bars. Along the way, he was shot 11 times, committed 14 hits for the Mob, and ran a counterfeiting operation from Mexico's most dangerous prison.
The Last Jewish Gangster captures the unparalleled life of an unapologetic criminal who never knew a dull moment. Nick Pileggi, the author/screenwriter of Goodfellas and Casino, and who knew Hardy for 35 years, calls this book "a captivating and different kind of true-crime story".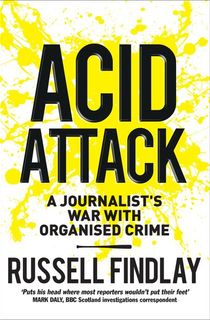 Acid Attack
Russell Findlay is a Scottish crime journalist—a career that nearly cost him his life when he angered the wrong person. In 2015, he was attacked on his own doorstep by an assailant who threw sulphuric acid on his face and tried to stab him. Somehow, he managed to overpower his attacker. This book reveals the man's identity while also tracing Findlay's long career in exposing Scottish organized crime and the people who help cover it up. Mark Daly, BBC Scotland investigations correspondent, remarks that Findlay "puts his head where most reporters wouldn't put their feet."
Related: 11 Binge-Worthy Podcasts About Fraud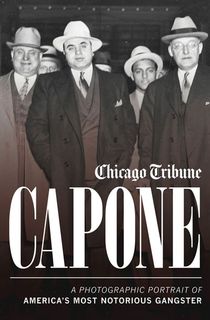 Capone
Al Capone's rise and fall comes to life like you've never seen it before in this visual retelling packed with historical photographs, many of which have never been seen outside the Chicago Tribune's archives. The first part documents Capone's lavish lifestyle while co-founder and boss of the Chicago Outfit during Prohibition. The second part captures his prosecution and conviction in the aftermath of the Saint Valentine's Day Massacre. Subsequent areas of interest include catching up with his brother and the gangster's 1947 death.
Related: 5 Times Valentine's Day Had Absolutely Nothing to Do with Love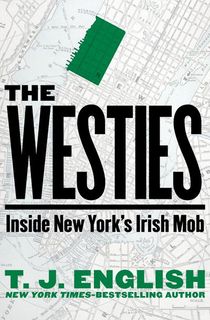 The Westies
This "harrowing account of big city crime" from a New York Times bestselling author traces the story of two Irish gangsters in Manhattan (Library Journal). In the mid-1970s, Jimmy Coonan and Mickey Featherstone ruled Hell's Kitchen with an iron fist. But it all came crashing down when Mickey went down for a murder he didn't commit. Suspecting his friend of betrayal, he turned on the entire gang and volunteered to testify in court about their illicit activities.
Related: These Irish American History Books Explore Rich History and Culture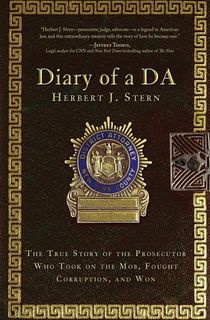 Diary of a DA
Herbert J. Stern was the lead trial attorney for New Jersey's Justice Department in the 1970s; no small feat at a time when racketeering and corruption were rampant. Before he was through, the young and idealistic Stern would successfully prosecute the mayors of Jersey City, Atlantic City, and Newark for accepting bribes; a congressman for conspiracy, tax violations, and perjury; and deal a crushing blow to the city's underworld of organized crime. This is his firsthand account, detailing "the gritty realities of a prosecutor's office that few people witness" (The Philadelphia Inquirer).
Related: 8 Books About the Mafia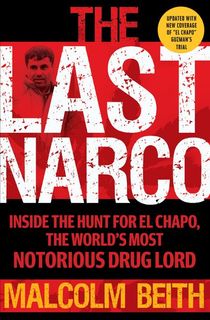 The Last Narco
The name "El Chapo" is synonymous with organized crime and the drug trafficking trade. Joaquin "El Chapo" Guzman hailed from the hills of Sinaloa, Mexico, where he was protected by a complex network of informants and hired killers even while he was among the world's 10 most wanted men. Newsweek correspondent Malcolm Beith's fearless reporting documents the rise of a poor farmer boy to billionaire drug kingpin, and the massive manhunt that eventually took him down.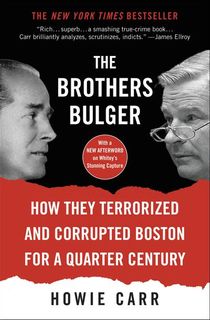 The Brothers Bulger
This New York Times bestseller is about two brothers who took very different paths in life. Organized crime boss James "Whitey" Bulger became the FBI's second most-wanted man after Osama Bin Laden, while William "Billy" Bulger had an 18-year tenure as President of the Massachusetts Senate. While Billy was regarded with suspicion by some, there was never any evidence that he colluded with his brother. This account by the award-winning columnist follows their remarkable stories.
Related: Meet Whitey Bulger, the Notorious Crime Boss Who Went into Hiding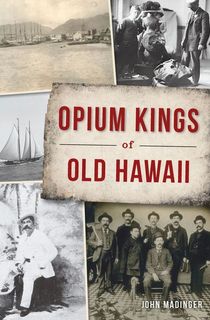 Opium Kings of Old Hawaii
Curious about America's first organized drug trafficking ring? Allow us to introduce you to the so-called opium kings, five men who first met in 1886 at San Francisco's Baldwin Hotel to discuss the lucrative business of smuggling. Their exploits became the stuff of legend and inspired numerous copycats and competitors.
Related: How Hawaii Became a State
This post is sponsored by Open Road Media. Thank you for supporting our partners, who make it possible for The Archive to continue publishing the history stories you love.