The advancement of human achievement over the years is hard to fully quantify. Things that are utterly mundane to us now would be seen as comparable to witchcraft or a miracle from God only a few centuries prior. It's this hunger for further accomplishments, a desire to improve the world and achieve that which is seen as impossible, that keeps us moving forward. Here are nine major inventors—some instantly recognizable, and others whose personal lives have been eclipsed by their creations—who helped to redefine the world as we know it.
Orville (1871 - 1948) and Wilbur (1867 - 1912) Wright
Born in 1871 and 1867 respectively, Orville and Wilbur Wright were two brothers from Ohio. Together, they had dreamed of flying from an early age, and worked for many years to find the means to do so. They made the first controlled, sustained flight of a powered aircraft in 1903 after many years of experiments with gliders and other primitive devices.
While they are generally credited as the great aviation pioneers of American history, their legacy is disputed by historians. Much controversy persists over the many competing claims of early aviators from that era. In fact, it was the subject of a lengthy feud between Orville and the Smithsonian Institution. The Smithsonian now houses that historic 1903 aircraft prototype, and if they ever try to refute the claim that the Wright Brothers took flight first, the family's heirs can take it back!
Hedy Lamarr (1914 - 2000)
When Hedwig Eva Maria Kiesler arrived in Hollywood in the late 1930s, Metro-Goldwyn-Mayer promoted her as "the world's most beautiful woman." Born in Austria-Hungary, the stunning actress had fled her controlling husband, whom she alleged was essentially holding her prisoner in their castle home. In the world of film, she was mostly stereotyped as a seductress of indeterminate "exotic" origin.
Related: Explore the Dazzling History of Film With 9 Illuminating Books
Lamarr chafed against these stifling limitations and turned her attention to teaching herself various hobbies and STEM-related skills. She filed numerous patents over the years, including ones for improved traffic stoplights and a tablet that would dissolve in water to create a carbonated drink. Her most notable work, however, was a patent for a "secret communication system" that involved creating a frequency-hopping signal that could not be tracked or jammed by enemy forces. Her invention formed the earliest blueprints for what would later become Wi-Fi and Bluetooth technology. It took many decades for Lamarr's work to be formally acknowledged, however.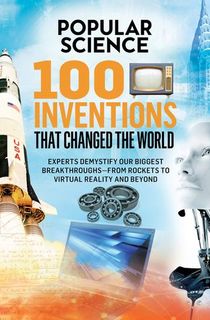 100 Inventions That Changed the World
Johannes Gutenberg (c. 1400 - 1468)
It was thanks to one Johannes Gensfleisch zur Laden zum Gutenberg that the process of distributing literature became easier and more efficient than ever. His mechanical movable-type printing press allowed for mass production of the written word and helped aid in the evolution of communication, literacy, and education across Europe and the world.
The printing press furthered humanity's development in ways we hadn't seen since the invention of the wheel. Multiple publications have selected the device as the most important invention of the second millennium. In 1978, one of only 49 existing copies of a Gutenberg Bible was sold at auction for over two million dollars.
Ada Lovelace (1815 - 1852)
As a child, young Ada Lovelace was encouraged by her mother to develop her mathematical skills, a noted departure from her estranged father, the poet Lord Byron. Her talents led her to collaborate with fellow British mathematician Charles Babbage, who is known as "the father of the computer." It is through her work with Babbage that she published the first algorithm intended to be carried out by his device, known as the Analytical Engine.
Related: 13 Female Scientists Who Shaped Our Understanding of the World
As a result of her pioneering efforts, Lovelace is often considered the first computer programmer. Not only that, but it was Lovelace who keenly understood that such devices could one day be used for more than number-crunching. Her mindset of "poetical science" led to innovative ideas about the role that technology could play in our ever-advancing world.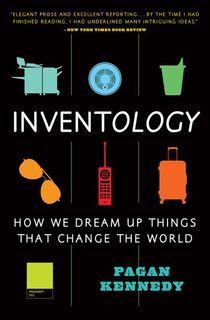 Jerónimo de Ayanz y Beaumont (1553 - 1613)
Jerónimo de Ayanz y Beaumont was a Spanish soldier and nobleman with an astoundingly varied skillset. Hailing from Navarre, he was known as many things: a painter, a musician, a member of the country's elite with a scandalous family history, a celebrated military figure, and an astronomer. Thanks to family ties to profitable silver mines in the Indies, he had the means to do basically whatever he wanted, which included working on an array of inventions.
Related: The War of Spanish Succession Subsumed an Entire Continent
De Ayanz y Beaumont filed about 50 patents during his lifetime and created new items and techniques to aid in the process of mining. Among these inventions was a steam-powered water pump that would help to drain flooded mines. It was for this invention that he was granted a patent by the Spanish monarchy, but he also put his name to new kinds of windmills, a diving suit, and even a primitive kind of submarine.
Wilhelm Röntgen (1845 - 1923)
While working in his laboratory in Munich in 1895, Professor Wilhelm Röntgen was conducting experiments on various kinds of vacuum tube equipment by passing an electrical discharge through them. Through this work, he discovered that the cathode rays produced by this process caused a fluorescent effect on the cardboard covering surrounding them when it was placed near an aluminum window. He tinkered away and eventually discovered a new kind of ray that could create radiographic images, allowing one to see their own bones.
Related: How Trota of Salerno, 12th-Century Female Gynecologist, Disappeared from History
When he tried this process out on his wife Anna's hand, she saw her skeleton and exclaimed, "I have seen my death!" Eventually, the X-ray machine became a crucial part of modern medicine, and for his efforts, Röntgen was awarded the inaugural Nobel Prize in Physics.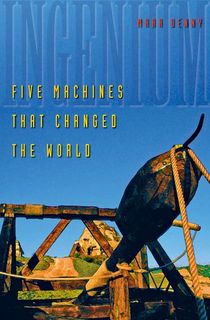 Josephine Cochrane (1839 - 1913)
Consider how, even in 2021, so much of a woman's time is consumed by domestic work. According to a 2020 study, women in the United States spend two hours more each day cleaning, cooking, taking care of children, and doing other forms of unpaid labor than men. Now think about how much more stifling and exhausting this cycle was at a time when women were exclusively expected to be homemakers. So, spare a word of thanks to Josephine Cochrane, the inventor who created the first commercially successful automatic dishwasher.
Cochrane is said to have told the world, "If nobody else is going to invent a dish washing machine, I'll do it myself!" She even created her first design in the shed behind her home. Cochrane showed her new machine at the World's Columbian Exposition in Chicago in 1893, where it won first prize for "best mechanical construction, durability and adaptation to its line of work."
Everyone knows what a fire escape looks like, with these nifty escape routes populating the sides of buildings across America and the world at large. What many don't know is that they owe their existence to Anna Connelly, one of the first women to ever file a patent in the U.S. Online information about Connelly is scarce, but what we do know is that she submitted an idea to the patent office for steel-crafted staircases bolted to the exterior of a building.
Related: The Triangle Shirtwaist Factory Fire: New York City's Deadliest Industrial Disaster
Her basic idea allowed a way for people to flee a fire with significantly reduced risk to their lives and health, a crucial step forward for health and safety measures. Connelly's work also led to building codes in New York City requiring a second means of exit from buildings in case of an emergency. Her achievement is made all the more astounding by the fact that she filed her patent during a time when women weren't even allowed to vote.