The history of film naturally presents a fascinating dichotomy—it is the path of a technology and science, the path of culture's brightest stars, and the path of stories and their power. Each shapes the other, making it impossible to grapple with one individually.
Although these books about the history of film may pick one of these aspects to focus on, each illuminates all three.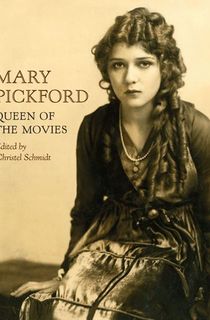 Mary Pickford
Read your way into the earliest days of American cinema with Mary Pickford as your guide. The "girl with the curls" was beloved by movie audiences from 1909 to 1949. Transitioning from silent film to talkies proved difficult for many stars—including Pickford—but her stardom kept Pickford afloat even through a tough period. Although she's most remembered for her acting, Pickford was also a producer, co-founder of United Artists, humanitarian, and one of the founding members of the Academy of Motion Picture Arts and Sciences.
Related: 25 Important Women in History You May Not Have Heard Of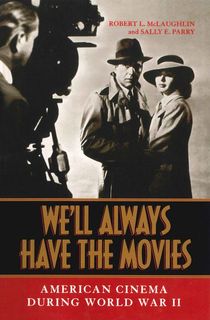 We'll Always Have the Movies
In the first half of the 20th century, film became one of the easiest ways to access a mass audience. Filmmakers—and the U.S. government—took advantage of this to shape how people felt about World War II through iconic films like Casablanca and propaganda films alike. The authors of this book watched and analyzed over 600 films made between 1937 and 1946 to explore how war was shown to the American people.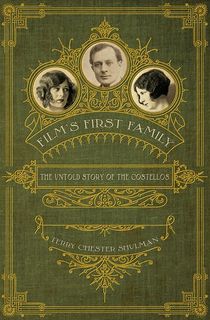 Film's First Family
Even those with the most cursory understanding of the film industry know the name Barrymore—but their early Hollywood counterparts, the Costellos are now nearly forgotten. Maurice and Mae Costello, both actors of the silent film era, had daughters Helene and Dolores who also joined the family business. Dolores would marry into their rival family, eventually becoming Drew Barrymore's grandmother. Along the way, the Costellos epitomized the twin pillars of Hollywood—talent and scandal. This fascinating biography recounts the Costellos' many achievements and their many foibles.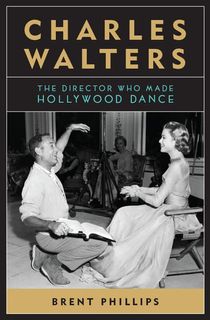 Charles Walters
You may not have heard the name Charles Walters, but you've certainly seen his work. The dancer, director, and choreographer was behind many of the Golden Age of Hollywood's finest movie musicals, like Meet Me in Saint Louis, Summer Stock, The Unsinkable Molly Brown, and much more. This biography brings Walters's work to life—and explores his life as an openly gay man in Hollywood in the middle of the 20th century. It's a must-read for anyone who's loved a Judy Garland film.
Related: 11 Fascinating LGBT History Books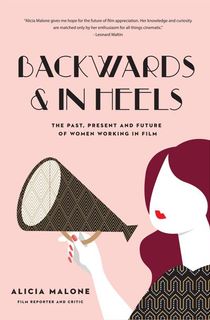 Backwards & In Heels
When asked to picture a director or screenwriter, most people probably first think of a man—yet since the very inception of Hollywood, women have been just as present behind the camera as they are in front. From Ida Lupino and Frances Marion to Margaret Sixel and Pam Grier, Malone reclaims cinema history as women's ground.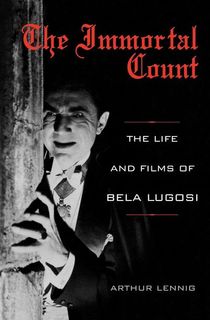 The Immortal Count
When Bela Lugosi fled Hungary after a failed revolution, he hoped to gain a foothold in America as a serious actor. He had primarily performed in Shakespeare and other serious theatrical plays in his homeland, and broke into the New York Broadway scene in the early 1920s, then the silent film stages in the mid-1920s. When Lugosi got his major break as Dracula, he thought that would be just one role… but he soon found himself increasingly typecast as film transitioned from silent to sound and his accent became impossible to hide. This insightful biography delves into Lugosi as both person and artist.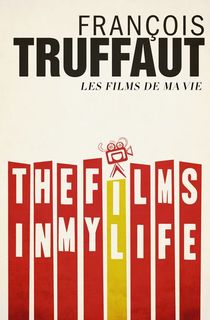 The Films in My Life
Iconic French New Wave director Truffaut takes readers through the films that shaped his art and his world. Although Truffaut's aim is critique and enlightenment rather than strict historical engagement, his vast insight into the movies that have shaped cinematic history will leave readers with insights galore.
Bright Boulevards, Bold Dreams
Long before #OscarsSoWhite, Black actors, directors, and screenwriters have been at work creating movies and art in their own images. Donald Bogle brings readers all the way back to the 1920s to meet the stars and discover the scenes of Black Hollywood. Over six decades of history is explored, reinvigorating the reader's understanding of film in our culture.
Related: 29 Facts About Black History That You Might Not Know
Five Came Back
During World War II, the U.S. government asked five famous directors to go to war—not to fight, but to create war films that the government could then use as propaganda to gird the loins of their citizens. The works those directors made shaped Americans' understandings of the war… although some were so frank about the realities that the films were shelved by the government. Mark Harris tells the fascinating tale of the experiences of John Ford, George Stevens, John Huston, William Wyler, and Frank Capra.
Related: The Best Netflix History Documentaries Streaming Now
This post is sponsored by Open Road Media. Thank you for supporting our partners, who make it possible for The Archive to continue publishing the history stories you love.
Featured photo: Jeremy Yap / Unsplash