What is an ethnography? Often used in anthropological studies, ethnographies are detailed written accounts of the customs of specific peoples and cultures. In years past, this has often meant studying foreign nations or tribes, but more recent ethnographies have focused on the people associated with smaller social circles, such as political groups, occupations, hobbies, and much more.
Ethnographies are not merely of interest to anthropologists and scholars. They can also be accessible to the average reader, helping you learn about a world or a culture you've never explored—and perhaps have never even heard of—whether it's on the other side of the world, or just around the corner. From the streets of New York to the Masonic lodges of Italy, and from a meeting of white nationalists to one of the most diverse buildings in the world, these ethnography books will show you a different side of life, and help you understand your own a little better.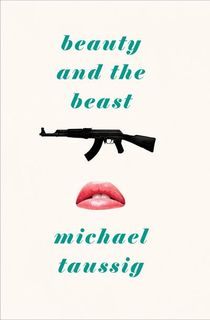 Beauty and the Beast
Michael Taussig is no stranger to ethnographies and similar fascinating works. As the author of such titles as Shamanism, Colonialism, and the Wild Man, he's covered a dizzying array of intriguing topics—including this exploration of plastic surgery culture in Colombia. Beauty and the Beast additionally tackles "consumerism taking over culture, the flattening of our ideas of what is beautiful, Marx and Engels, and the codpiece in police officers' riot gear" (Kirkus Reviews). The result is an eye-opening work that takes readers not just through the world of plastic surgery in Colombia, but through the implications of such surgeries, and what they mean for ideas about beauty and identity all over the world.
Related: We Asked Philosophical Library's Head to Share Her Take on the Best Philosophy Books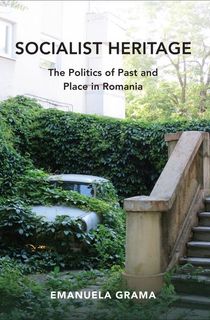 Socialist Heritage
Much has been written and said about socialism in Anglophone nations, and much of it—both in praise and condemnation—is based on biases and misunderstandings. In Socialist Heritage, Emanuela Grama puts a microscope over the Old Town district of Bucharest, Romania, tracing the effects of the socialist state's attempts to create its own heritage and reinterpret pre-WWII society. In so doing, she seeks to explode many of the myths not only about socialism, but about the construction of heritage and culture more broadly in our international discourse.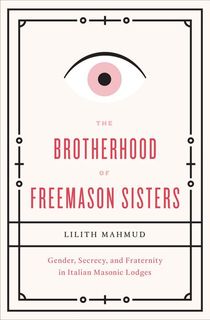 The Brotherhood of Freemason Sisters
Beginning with its seemingly contradictory title, Lilith Mahmud's The Brotherhood of Freemason Sisters aims to upend many of our assumptions about Freemasonry. Thanks to the popularity of conspiracy-minded media entertainment in the last few decades, Freemasonry has become perhaps the least-secret secret society in the world. And yet, people generally don't know much about Freemasonry beyond the fact that it exists. Mahmud begins with a little-understood facet: the role of women Freemasons, specifically those in the lodges of contemporary Italy. From there, she weaves a spell that "inspires curiosity that increases, rather than diminishes, with the reader's growing sense of discernment" (American Anthropologist).
Related: The History of Freemasonry, a Fraternal Organization Fraught with Conspiracy Theories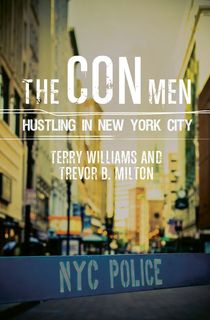 The Con Men
Part of Columbia University Press's ongoing Studies in Transgression series, The Con Men essentially goes undercover to reveal the secret lives of con artists in New York City, from hustlers and sellers of bootleg goods to squatters and the architects of Ponzi schemes. In this "bold and illuminating" book, authors Terry Williams and Trevor B. Milton show how the city itself—both its physical geography and architecture and its vast social fabric—contribute to the cons and the people who perpetrate them, resulting in a "thoroughly researched academic study accessible to general readers" (Kirkus Reviews).
Related: 13 Eye-Opening Books About the Mafia
Liquidated
Karen Ho's ethnography of investment bankers illustrates an altogether different kind of con artist. She suggests that the booms and busts that have dominated so much of America's economic discourse in recent decades are not the inevitable result of market forces, but a constructed series of essentially cultural transactions, driven—both consciously and otherwise—by the people of Wall Street, rather than by a faceless and indifferent marketplace.
Drawing on her own background in investment banking and buffering it with a wealth of first-hand accounts from people working at all levels of finance, Ho "outlines a web of practices, beliefs and structures that may be vital to understanding what keeps the market system in place despite built-in instabilities" (Publishers Weekly) in a book that Huffington Post calls highly recommended, "especially if you have no idea how the world of high finance operates."
Related: 10 Wall Street Books About the High-Stakes World of Finance
White Bound
A finalist for the C. Wright Mills Book Award from the Society for the Study of Social Problems, Matthew Hughey's White Bound is an ethnography of two very different groups—a white nationalist organization, and a group of white antiracists. Himself a white professor of sociology at the University of Connecticut, Hughey spent a year among both groups, attending meetings, reading literature, getting to know members, and even visiting their homes. In this fascinating and controversial book, he outlines the differences but also the similarities in logic between the two groups, and what the things they have in common suggest about the way we view race in America.
Related: Illuminating Books About the History of Race in America
Ghetto at the Center of the World
Globalism: love it or hate it, it's probably here to stay. In this fascinating peek into a world that is growing smaller by the minute, Gordon Mathews, professor of anthropology at the Chinese University of Hong Kong, takes readers inside Chunking Mansions. The 17-story commercial and residential building in the heart of Hong Kong's tourist district is one of the most diverse places in the world. Here, backpacking tourists mingle with asylum seekers and immigrants who make a living doing everything from selling cell phones to sex work. Through the stories of the Mansions' many residents, Mathews explores multiple sides of globalism and what a shrinking, increasingly interconnected world means for all of us.
Featured photo: Christin Hume / Unsplash