These days, it can be hard to remember that there was a time when writing letters was people's primary form of communication. When preserved, these letters afford us an intimate glimpse into the past. Nonfiction epistolary books collect real letters from one or more perspectives to reveal historical events through someone else's eyes.
If you're looking for a powerful historical read, an epistolary book is a great choice for you! We've rounded up 9 epistolary books that you won't want to miss out on. Who knows? Maybe this will even inspire you to take up letter-writing instead of texting.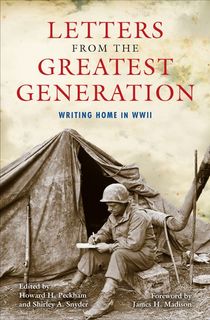 Letters from the Greatest Generation
This book contains a collection of letters from American soldiers who served overseas during World War II. As they write about their experiences during this time period, their reflections range from hopeful to heartbreaking. These letters give readers unparalleled insight on the daily thoughts of ordinary soldiers during the most destructive war in human history. Letters from the Greatest Generation is a compelling read that reveals many truths.
Related: 10 War Books That Enlighten, Move, and Educate Their Readers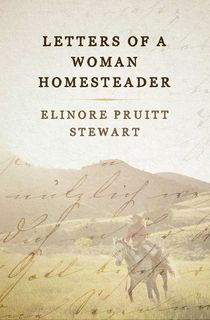 Letters of a Woman Homesteader
Letters of a Woman Homesteader collects the correspondence of Elinore Pruitt, sent to her friend and former employer Juliet Coney. Her letters recount her experiences as a woman in the early American West. At only 138 pages, this is a quick and delightful read.
In the early 20th century, Pruitt answered an ad in the newspaper to become a housekeeper on Henry Clyde Stewart's homestead. She traveled from Colorado to Wyoming and fell in love with the vast territory. Through Elinore's letters, this book reflects on her major life events and all the friends she made as she worked and traveled.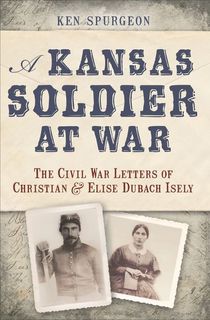 A Kansas Soldier at War
A Kansas Soldier at War is set during the Civil War. A couple named Christian and Elise Dubach Isely wrote hundreds of letters to each other and to their friends and family.
Related: 19 Essential Civil War Books
It all started when Christian decided to enlist in the Union cavalry, leaving his fiancé behind at home. These circumstances allow the audience to see the perspective of both a civilian and a soldier, which offers a unique look at the Civil War. These intense letters describe what many families went through during those difficult years.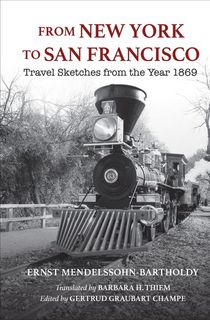 From New York to San Francisco
In the summer of 1869, Ernst Mendelssohn-Barthody traveled across the United States by train with his cousin. Mendelssohn-Barthody was the nephew of Felix Mendelssohn, the famous German composer. From New York to San Francisco follows the young man's journey across the U.S. through the letters he wrote back home to Prussia.
As America was rapidly growing at the time, Mendelssohn-Barthody observed what he admired and what he disliked about the country. This fascinating book reveals what Americans were like during the 19th century.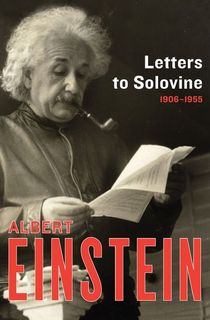 Letters to Solovine, 1906–1955
Everyone knows who Albert Einstein is, considering he is one of the world's most prominent scientists with many accomplishments to his name. This book gives a deeper look into Einstein's thoughts and experiences through the lens of the letters he wrote to his longtime friend Maurice Solovine. His writing reflects on everyday aspects of his life, as well as musings on topics as varied as science, religion, politics, and more.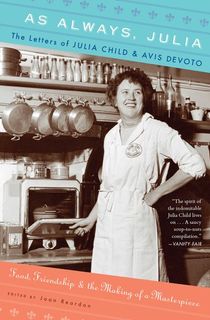 As Always, Julia
As Always, Julia is a lighthearted book that documents the friendship between Julia Child and Avis DeVoto, who were introduced in the feature film Julie & Julia. In over 200 letters, these two used humor to share their opinions about topics such as life and aging, but most importantly, food.
Related: 8 Culinary History Books That You'll Want to Savor
Julia was a French chef, and this collection of letters documents the process of writing her influential cookbook Mastering the Art of French Cooking. While she did have an immense personality that made her well known, we also learn more about what went on inside her head and her heart.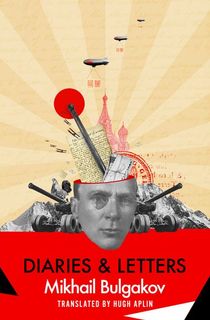 Diaries & Selected Letters
In this book, Mikhail Bulgakov shares his perspective on the Soviet Union and state censorship in the early 20th century. He journaled his thoughts at first, but his entries stopped when his diary was taken from him by Bolshevik secret police in 1926. As a result, he began to write letters to people in order to record his feelings during this time period. These writings are both humorous and dark as Bulgakov shares the political and social issues of his daily life in Moscow.
Journal of a Novel: The East of Eden Letters
Journal of a Novel: The East of Eden Letters is full of John Steinbeck's letters to his editor and friend, Pascal Covici. These letters touch on many subjects relevant to the 1950s, and they reveal the creative processes that authors go through while writing a novel. This book gives a more intimate glimpse of the famous author through his correspondence.
The Letters of Vincent Van Gogh
Considering Vincent Van Gogh is one of the most famous artists of the 20th century, many people are familiar with his artwork. However, people are less aware of what Van Gogh was like as a person.
Related: 10 Intriguing Art History Books
The Letters of Vincent Van Gogh collects the artist's correspondence, revealing the emotions he felt and the experiences he had throughout his career. Despite his many struggles, such as mental illness and intense relationships, he still managed to develop many great works that have stood the test of time. Follow Van Gogh's journey as he navigates his way through work and life.
This post is sponsored by Open Road Media. Thank you for supporting our partners, who make it possible for The Archive to continue publishing the history stories you love.