April 22 is Earth Day, an annual celebration and call to action in support of environmental protection. For over 50 years, activists have used Earth Day as a means to draw attention to the ever-present issues of climate change, energy emissions, deforestation, and more.
At a time of immense concern over government inaction and the speed at which global warming is affecting the planet, Earth Day's message feels more urgent than ever. To commemorate the occasion, we've compiled a list of 10 books that would be perfect to read for Earth Day, or any day of the year. These reads cover a vast array of environmental topics, from uncompromising activism to passionate testimonies about the beauty of planet Earth.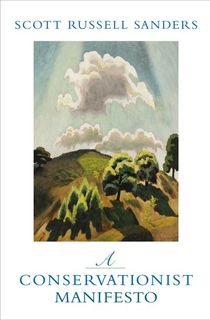 A Conservationist Manifesto
American author Scott Russell Sanders has been producing works of literature and nonfiction with a socially aware slant for decades. 2009's A Conservationist Manifesto is a thoughtful but ultimately hopeful piece of work, wherein Sanders calls for a cultural shift to place a renewed emphasis on conservation. Taking inspiration from the likes of Henry David Thoreau, John Muir, and Rachel Carson, Sanders shows how crucial this point of view is for the modern age—a time of vast inequality, mass extinction of countless species, and growing scarcity of natural resources.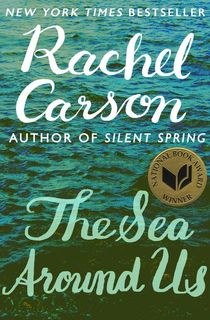 The Sea Around Us
Rachel Carson is an undisputed icon of environmentalism. After training as an aquatic biologist and working for the U.S. Bureau of Fisheries, Carson turned her attention to writing. She primarily explored themes of conservation, the damage caused by synthetic pesticides, and protecting the world's oceans. It's in large part thanks to her and the grassroots movements she inspired that America now has an Environmental Protection Agency. Her most famous work is Silent Spring, but 1951's The Sea Around Us most fully conveys her near-giddy enthusiasm for the ocean. Her eloquent prose beautifully reveals the vastness and near-mythic qualities of life beyond land.
Related: Rachel Carson's Books Defined an Environmental Revolution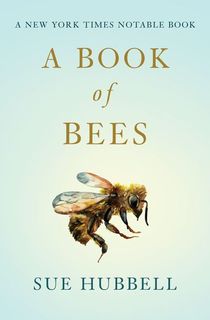 A Book of Bees
The future of the bee has been a frequent topic of concern among environmentalists due to the insect's crucial role in pollinating our global food supply. For a more personal take on the lives of bees and their intersections with humanity, check out the work of Sue Hubbell. The American author discussed beekeeping and the daily charms of life among the bees through a semi-autobiographical lens.
A Book of Bees is a season-by-season account of what it takes to run a 300-hive beekeeping business on one's own. Even if you have no desire to become a beekeeper yourself, Hubbell's book offers charming insight into a unique kind of life and the joys it brings to those who are open to nature's surprises.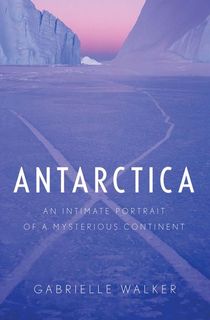 Antarctica
Antarctica has held explorers and scientists in thrall for centuries. It remains both the least explored part of Earth and the only continent where humanity cannot survive without outside help. And it seldom gets the coverage it needs or deserves. Writer Gabrielle Walker, a regular consultant to New Scientist, set out to write a book that fully encapsulated the power of Antarctica, from its history of exploration to its wildlife to its grim future in an age of global warming.
Related: Norwegian Explorer Roald Amundsen Led the First Successful Expedition to the South Pole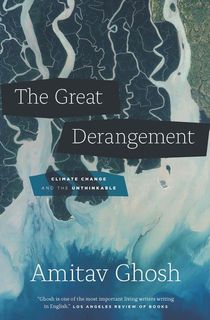 The Great Derangement
One of India's best-known novelists, Amitav Ghosh penned a scathing indictment of political neglect in the face of our catastrophic climate change issues. Ghosh condemns our society's inability to fully grasp the gravity of impending environmental disaster, and reveals how truly global the problem is. The oil-based economy has entirely rewritten the rulebook for modern life, and the consequences are both inevitable and horrific. Neoliberalism is a great source of ire here, and The Great Derangement has no qualms about forcefully stating that.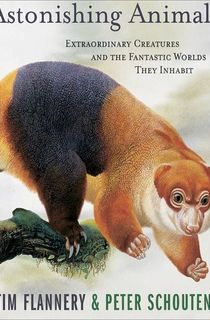 Astonishing Animals
It's easy to forget just how many different species of animals there are on this great green planet, some of which are so rarely spotted that they may as well be mythical. There are birds of paradise of every color, vicious fish who inhabit the deepest oceans, and even frogs that look like tomatoes! Fully illustrated in exquisite detail, Astonishing Animals offers a colorful view of 90 of the world's most incredible creatures. This book is ideal for any age, even young animal lovers, who can study the astounding variety of life on our planet and discover why it's worth preserving.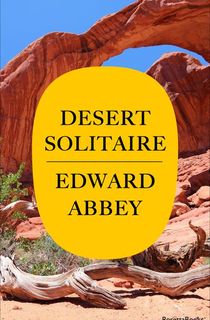 Desert Solitaire
First published in 1968, Desert Solitaire is one of author Edward Abbey's many literary forays into environmental advocacy. It details Abbey's time working as a ranger at Arches National Park outside of Moab, Utah. Abbey offers vivid descriptions of the flora and fauna as well as first-hand accounts of basic survival in a region deemed to be largely hostile to humans. Readers will also discover Abbey's open disdain for the impact that industrialization and the modern mainstream culture has had on the American landscape.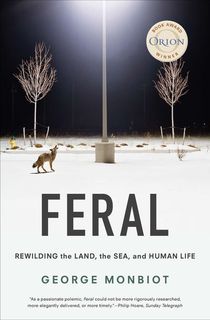 Feral
It's hard not to be overwhelmed by the morose and justifiably bleak outlook of modern environmentalism, but if you want a jolt of positivity in your life, George Monbiot has the solution. Feral explores the work being done to restore previously damaged ecosystems on land and at sea, regrowing long-lost forests and reintroducing previously missing species like wolves and wild boars back into their natural habitats. This process of rewilding is a way to bring the planet back to what it once was, and Monbiot explores the potential that this brilliant form of conservation has to radically change our seemingly inevitable future.
Related: 8 Strange Places from Around the World That You Won't Find in Your Average Guidebook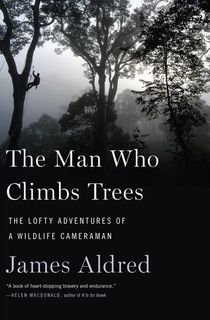 The Man Who Climbs Trees
As a wildlife cameraman for the BBC and National Geographic, James Aldred spends a lot of his life sitting in treetops and waiting for something to happen. He's the man you have to thank for some of the most striking images in modern nature documentaries. In his memoir, he offers rollicking insight into his adventurous life. He sits atop 250-foot-tall trees for a chance to see a rare animal. He takes a nap in a hammock 25 stories off the ground in Australia, only for a sudden storm to put him in immense danger. He even has to deal with birds so dangerous that he requires body armor to keep them away!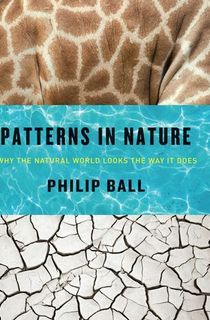 Patterns in Nature
Have you ever marveled at the beautiful patterns that can be found in nature, from the hexagons of a honeycomb to the swirls of a seashell? How is it that the Earth can organically form so many astounding shapes, over and over again? Science writer Philip Ball reveals both the mathematical and artistic forces at play in nature. Patterns in Nature comes complete with 250 color photographs and a variety of illustrations that make the work accessible to all as well as a simply beautiful read.
Related: 13 Female Scientists Who Shaped Our Understanding of the World
This post is sponsored by Open Road Media. Thank you for supporting our partners, who make it possible for The Archive to continue publishing the history stories you love.
Featured photo: Noah Buscher / Unsplash