During the month of February, we celebrate Black History Month—a time dedicated to remembering the important people and events in African American history. But just how did this observation come about? In February of 1926, historian Carter G. Woodson started a Black history week that coincided with both Abraham Lincoln and Fredrick Douglass's birthdays. It wasn't until 1970 that Black educators and students at Kent State University proposed a month-long celebration—one that was endorsed by President Gerald Ford, who urged Americans "to honor the too-often neglected accomplishments of black Americans…"
Though Black History Month celebrates the achievements of African Americans throughout history, it also is a time to remember their struggles. These books highlight the challenges Black people have faced, and continue to face, in America, and provide eye-opening perspectives that everyone should read.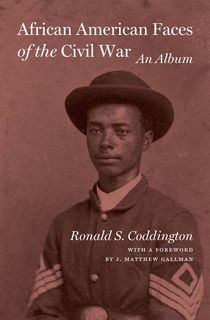 African American Faces of the Civil War
During the Civil War, 200,000 free people of color joined the Union forces and enlisted in the U.S. Army or the Navy. Out of all the Black men who served, only a few have made it onto the pages of history. Renowned Civil War historian Ronald Coddington helps bridge that gap, uncovering the past and honoring the service of 77 African American soldiers.
Through photos and personal records found in museums, archives, and private collections, Coddington tells the untold story of the men who bravely fought to secure their freedom. Among the profiles are Martin Delaney, who wrote a novel that contests the docile images of slaves in Uncle Tom's Cabin, and Roberts Smalls, who seized a Confederate vessel and surrendered it to the Union.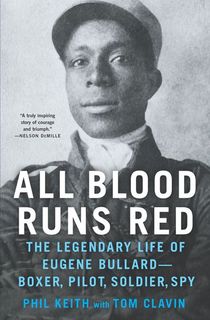 All Blood Runs Red
Military historians Phil Keith and Tom Clavin team up to tell the life story of the amazing Eugene Bullard. Born to a former slave and a Creek Indian mother, Bullard ran away from home as a young boy to escape the racism in his Southern town. He embarked on a journey that led him to Europe, where he learned to box and eventually became the first African American fighter pilot. This memoir reveals a man who overcame adversity, with his bravery and determination forging the legacy of an American hero.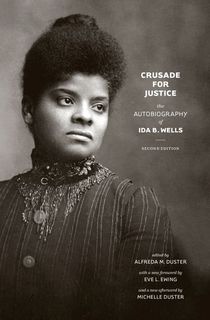 Crusade for Justice
In her autobiography, Ida B. Wells narrates her inspiring life as a Black feminist and civil rights leader. Born into slavery in 1862, she became a pioneer of investigative journalism who fiercely spoke out against lynching in the South and fought for suffrage for women and African Americans.
She worked alongside civil rights activists like Frederick Douglass, W.E.B. Du Bois, and Madam C.J. Walker in the fight for equality and justice. This updated edition of Wells' autobiography includes new images and a touching new afterword by her great-granddaughter Michelle Duster.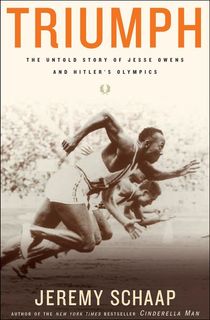 Triumph
African American track star Jesse Owens achieved what no Olympian before him had accomplished. In 1936, he won four gold medals, and his relay team ran at record-breaking speed, disproving Hitler's myth of Aryan superiority.
With the help of Owens' family, unpublished interviews, and archival research, this account transports us back to Berlin and reveals what really happened during that year's Olympic Games. Learn not only of the track star's remarkable efforts but of the tense relationship between Nazi Germany and America.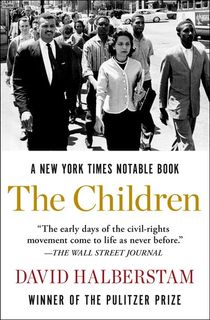 The Children
A Pulitzer Prize-winning author and journalist who covered the Civil Rights Movement in Nashville, David Halberstam offers a compelling account of the young leaders who transformed the movement—and, as a result, the entire country. Through sit-ins and freedom rides, The Children follows the young men and women who learned from Reverend James Lawson and took up his teachings of nonviolent protest. From John Lewis to Diane Nash, Halberstam shares the depths of their bravery and dedication in a book that is both "intimate and monumental" (Publishers Weekly).
The Warmth of Other Suns
Tracking the Great Migration between 1915 and 1970, Isabel Wilkerson sheds light on the stories of nearly six million Black Americans who left the South to build a better life. Using interviews, data, and historical records, Wilkerson not only shares the unique and moving experiences of individuals, but also brings into perspective the scope and scale of a migration that forever altered the country and so many of its cities. Upon its 2010 publication, The Warmth of Other Suns was widely praised as one of the best books of the year by outlets like The Washington Post, The Economist, and The Boston Globe, to name a few.
A Black Women's History of the United States
Putting the voices of Black women front and center, Daina Ramey Berry and Kali Nicole Gross not only show the complexities of their lives, but also the weight of their contributions. A Black Women's History of the United States delves into the profound impact Black women have had on this country, where they continue to fight oppression to this day. Through stories that range from the experiences of enslaved women, to the activism of modern leaders, Berry and Gross offer a compelling and empowering account.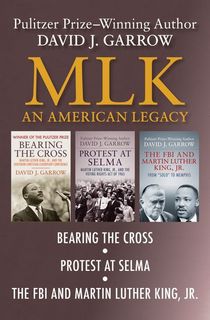 MLK: An American Legacy
David J. Garrow's books give readers a fascinating look at Martin Luther King, Jr. The collection includes the Pulitzer Prize-winning book, Bearing the Cross, as well as Protest at Selma and The FBI and Martin Luther King, Jr. One of the most influential people in history, Martin Luther King Jr.'s inspiring speeches and relentless efforts to enact legal change galvanized the push for racial equality. Where Bearing the Cross focuses on King's early nonviolent protests against racism and injustice, Protest at Selma highlights the demonstrations that led to the Civil Rights Act of 1964 and the Voting Rights Act of 1965. Closing out the collection is The FBI and Martin Luther King, Jr. in which Garrow examines FBI director J. Edgar Hoover's crusade to undermine the power of the civil rights leader.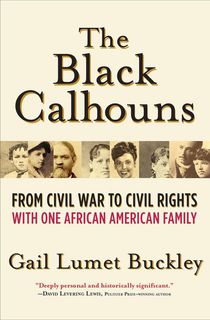 The Black Calhouns
From house slave to The Wiz, Gail Lumet Buckely traces her own family history. Buckley's mother, Lena Horne, an iconic actress and nightclub performer of the 20th century, spent over 70 years in the entertainment business while also working as a civil rights activist. Horne's great-grandfather, meanwhile, was born enslaved, becoming a successful businessman after the Civil War. Over the decades, their family has moved throughout the United States, engaged in major historical moments, and lived meaningful lives.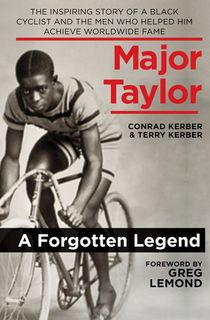 Major Taylor
Though he was a world champion, cyclist Major Taylor was met with racism and unfair treatment at the turn of the century. Written by Conrad and Terry Kerber, with a foreword by Tour de France winner Greg LeMond, Major Taylor tells the incredible story of the little-known athlete's perseverance and strength in the face of hatred.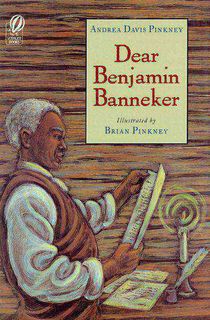 Dear Benjamin Banneker
This biography for young readers is a fantastic way to start a conversation about slavery and the history of Black people in America with children and teens. Pinkney draws a charming portrait of Benjamin Banneker, a free Black man in the 18th century. Banneker, a self-educated astronomer and mathematician, was a highly intelligent man who assisted in surveying the land that would become Washington, D.C., published useful almanacs, and created an improved irrigation system. What he is most remembered for, however, is his exchange of letters with Thomas Jefferson. Banneker challenged the then-secretary of state to account for his support of slavery. This biography is sure to lead to valuable discussion of our history.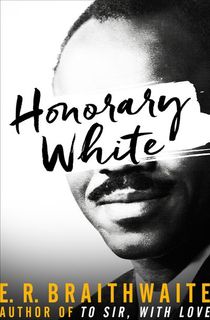 Honorary White
Though author E.R. Braithwaite is best known for his autobiographical novel To Sir, With Love, which is based on Braithwaite's experiences as a teacher at a school in the East End of London, Honorary White details his visit to South Africa in the 1970s. Up until 1973, South Africa had banned Braithwaite's books, and once that ban was lifted he visited the country—being given the status of "honorary white." His book dives deep into the racism Braithwaite witnessed during his six weeks there, and examines the nation's inequality and its white ruling body's shocking abuse of power.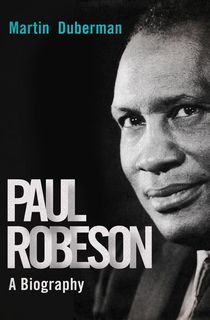 Paul Robeson
A surprisingly under-recognized entertainer and activist, Paul Robeson is brought back to life by this detailed and readable biography. Robeson was a highly successful actor and singer, becoming internationally famous in the 1920s thanks to roles in Show Boat, Othello, and more. However, when he became increasingly politically active in the 1940s, roles dried up as Robeson became known as a union man and a member of the Communist Party. Duberman resurrects Robeson's history, passion, and fire.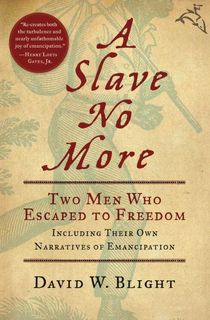 A Slave No More
Award-winning author and historian David W. Blight has collected two newly discovered slave narratives and published them together in his book, A Slave No More. Slave narratives are extremely rare, with only 55 known accounts surviving post-Civil War. But recently, the firsthand accounts of John Washington and Wallace Turnage have been discovered. These moving narratives recount the hardship they faced as slaves, and their incredible journeys to freedom. Adding more information to these narratives, Blight provides readers with Washington and Turnage's full stories.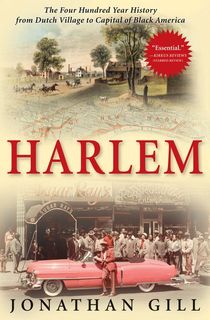 Harlem
This 400-year overview of Harlem's history presents not just its 1920s incarnation as the hub of the Black Renaissance or its late-20th century reputation. Starting from Hudson's first contact with the natives of Manhattan and running through the beginning of the 21st century, this fascinating tome represents one of the neighborhoods most closely associated with Black life and culture in the United States.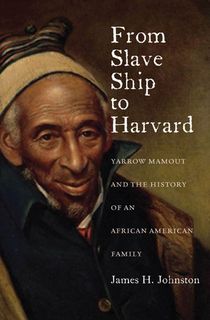 From Slave Ship to Harvard
From Yarrow Mamout, stolen away from Guinea and forced onto a slave ship to Maryland to Robert Turner Ford, 1927 graduate of Harvard University, James H. Johnston tells the story of one family's American experience. Deeply researched and carefully crafted, the story of the Turners will keep you turning every page as you travel through two centuries of history.
Between the World and Me
Written as a letter from Coates to his son, this National Book Award winner and Pulitzer Prize finalist took the world by storm when it was released in 2015. A candid exploration of racism in America, Coates attempts to answers questions of how to deal with what has happened in our history and move beyond it. Throughout the book, he shares experiences that have shaped him and offers a vision for how the future can be different.
The Story of Ruby Bridges
Though intended for children, The Story of Ruby Bridges, which tells the six-year-old's courageous tale, is an important book about Black history. A lesser-known story, Bridges was ordered by a judge to attend first grade at William Frantz Elementary—an all-white school—in 1960. Upon her arrival, the young girl faced angry parents who refused to send their kids to school if she was attending. The first African American child to attend an all-white school in Louisiana, Bridges went on to be a civil rights activist. The Story of Ruby Bridges is written by Robert Coles—the psychiatrist who counseled Bridges during her first year at William Frantz Elementary.
The New Jim Crow
In legal scholar Michelle Alexander's book, she argues that though we claim to live in an era of "colorblindness," Black men are still unfairly being hindered by the criminal justice system—either through incarceration or by permanent criminal records. Though Jim Crow laws no longer exist, discrimination against different races has simply turned into discrimination against convicted criminals—even those who committed a minor offense.
Roots: The Saga of an American Family
In 1976, Alex Haley released a Pulitzer Prize-winning novel based on his family's history. Since then, Roots has become one of the most important books of the 20th century. The books tells the story of Kunta Kinte, an African in the 18th century who is captured and sold into slavery before being transported to America. His harrowing journey was adapted into an Emmy and Gold Globe Award-winning miniseries series in 1977, and was remade again in 2016.
This post is sponsored by Open Road Media. Thank you for supporting our partners, who make it possible for The Archive to continue publishing the history stories you love.
Featured photo of Martin Luther King, Jr.: Alchetron