In 1859, Charles Darwin published On the Origin of Species. Culled from years of research, his theory of evolutionary biology offered satisfying explanations for mysterious phenomena that had long eluded scientists. However, it also contradicted the Biblical narrative about when and how God created the world. Though Darwin's theory is now widely accepted, it sparked controversy and faced an uphill battle when it came to educating students.
It's impossible to deny the effect Darwin's theory has had on science and human history. If you want to learn more about the history of this influential idea, both good and bad, look no further than this list of 10 books about evolution.
The Science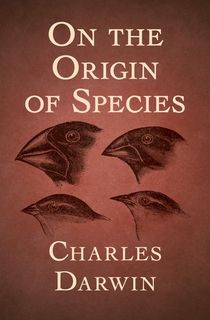 On the Origin of Species
If you want to understand the theory of evolution, why not go back to its foundational text? In On the Origin of Species, Charles Darwin outlines his theory of natural selection: that species evolve and change over time because certain traits make it easier for them to survive and reproduce. Based on his observations of animals living in the Galápagos Islands, Darwin's theory redefined our understanding of the natural world.
Darwin: The Life of a Tormented Evolutionist
Considered one of the best modern biographies of Charles Darwin, Darwin: The Life of a Tormented Evolutionist, makes "an astounding physical as well as cerebral impact" (The Observer). Authors Adrian Desmond and James Moore explore how science and religion both impacted Darwin long before he took his famous trip to the Galápagos. Particular emphasis is placed on Darwin's struggle to develop and release his theories, as he knew the controversy would change his life forever.
The Beak of the Finch
When Darwin did his research in the Galápagos, one of his main focuses was the finches that inhabited the islands, particularly the shape of their beaks. Over 100 years later, scientists Peter and Rosemary Grant began their own study of the Galápagos finches. This Pulitzer Prize-winning book follows the Grants as they conduct their research and discover that not only are the finches on the volcanic island of Daphne Major evidence for natural selection, they are an opportunity to watch it happen in real time.
Why Evolution Is True
Of course, the evidence for evolution does not exist solely on the Galápagos Islands. Here, biologist Jerry A. Coyne examines the wide body of evidence that supports the theory of natural selection. Coyne combines the findings of modern science with Darwin's theories to create a full argument for evolution.
Dawkins vs. Gould
For decades, biologists Richard Dawkins and Stephen Jay Gould engaged in a heated debate on biological evolution. Both men subscribe to Darwin's theories, but have differing views on exactly how evolution happens. In Dawkins vs. Gould, author Kim Sterelny explores the views of both men in a balanced way. The book also serves as a good primer on the prolific works of two of evolutionary biology's most prominent voices.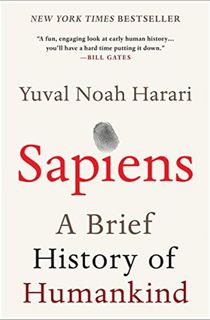 Sapiens
In Sapiens, historian Yuval Noah Harari explores how evolution applies to humankind. Why did natural selection favor homo sapiens over the other hominid species? As human society has evolved, how have we as a species interacted with the changing ecosystem around us? And, perhaps most importantly, what does our growing grasp of and control over science mean for natural selection in the future?
Related: Rediscover the World Around You With 7 Accessible Ethnographies
The Scandals
Summer for the Gods
Probably the most famous clash between evolutionists and creationists in American history was the 1925 Scopes Trial. That summer, public school teacher John Scopes was prosecuted for teaching human evolution in school, which was against the law in Tennessee. What followed was a media sensation as ACLU lawyer Clarence Darrow faced off against former Secretary of State William Jennings Bryan in a battle of science, religion, and education.
Related: The Chimp That Was Launched Into Space
This Pulitzer Prize-winning account of the trial guides readers through Darrow and Bryan's legal arguments and the history of the evolution debate, shedding light on why for some people, the topic remains contentious to this day.
Social Darwinism in American Thought
An unintended consequence of the focus on natural selection was the emergence of social Darwinism, the idea that the wealthiest and most powerful in society ended up that way because they were inherently superior. In the 19th century, social Darwinism was used to justify everything from unfair labor practices to the emerging eugenics movement. In Social Darwinism in American Thought, historian Richard Hofstadter explores the impact this philosophy had on American society.
The Creationists
Evolution's most outspoken opponents are creationists, religiously observant people who believe the Earth and everything in nature were created by God. In this book, Ronald Numbers traces the development of modern creationism from Darwin's time to today, with a particular focus on prominent creationists and organizations. Praised by creationists and Darwinists alike for its fairness and accuracy, The Creationists is considered the definitive guide to anti-evolutionist thought.
Darwin's Dangerous Idea
Author Daniel C. Dennett takes a more philosophical approach to evolution and natural selection in Darwin's Dangerous Idea. The book, which served as the basis for documentaries on PBS and the BBC, explores how Darwinism has impacted our perception of humanity, creation, and life itself. Dennett applies Darwin's ideas to evolution of all kinds: biological, cultural, and philosophical.