Alexander Hamilton's story is now being told daily to thousands of Americans, from ages six to 96. For that we can thank Lin-Manuel Miranda, the mover and shaker behind Hamilton: An American Musical. But Hamilton isn't the only founding father who played an integral role in the birth of the United States.
From self-proclaimed misanthrope John Adams to virtuous polymath Benjamin Franklin, each founding father's story deserves to be told. We've rounded up nine books about these pivotal men that'll satiate your hunger for American history. Who knows, perhaps you'll be inspired to write the next hit musical about founding father John Jay.
Founding Brothers
A clear study of the intertwined lives of the founders of the United States and how they solved the challenges that faced the fledgling nation. The 1790s were a crucial decade in the history of our country, during which the founders came together to define a new republic and chart its course.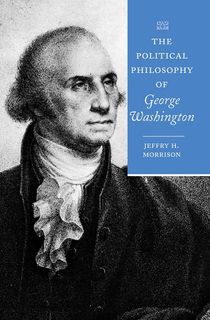 The Political Philosophy of George Washington
George Washington has long been regarded as a respectable founder of the American republic, but his role as a political philosopher is often overlooked. In this brief recap of his philosophical thought, Washington is presented as an intellectual with a plethora of theoretical writings and contributions. With his life, education, and career brought into focus, it's clear that Washington held the principles of classical republicanism, Christianity, and liberalism as his trinity of tenets. His intellectual contribution to the American experiment is notable and highlighted here with brilliant insight.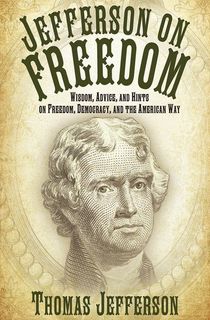 Jefferson on Freedom
Most well known for penning the Declaration of Independence, Thomas Jefferson's legacy holds strong today. However, the political thinker had much more to offer in his time, and this book has finally compiled his famous writings alongside that foundational document. His contributions include the first mention of the separation of church and state, complex suggestions about liberal democracy and freedom, and ideas regarding parliamentary policy.
Young Benjamin Franklin: The Birth of Ingenuity
Pulitzer Prize finalist Nick Bunker proposes a new take on Benjamin Franklin's early life, one which accounts for his personal complexities, early career, and journey to success. As a journalist, printer, academic, and eventual founding father, Franklin's legacy spans widely across disciplines, an embodiment of American innovation and entrepreneurial spirit. However, his youth was marked by a struggle to navigate the colonial world, one in which his emotions and rivals seemed insurmountable.
Related: 9 Books About Benjamin Franklin, "The First American"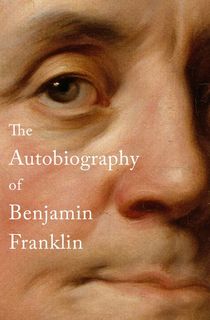 The Autobiography of Benjamin Franklin
Franklin's autobiography, penned between 1771 and 1790, is a comprehensive account of the humanist founding father's life. The four sections cover everything from his childhood, when he uprooted himself from his birthplace of Boston to Philadelphia, to his work as a printer's apprentice, his scientific experiments, and, finally, his virtuous adulthood. Franklin writes intricately, letting readers in on the ways in which he sought to improve himself both as a moral person and writer. The book brings to life the Franklin wisdom we all admire.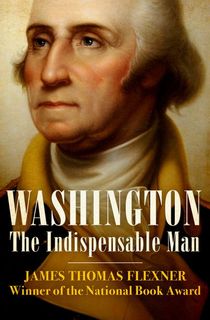 Washington
This four-volume biography received a special Pulitzer Prize citation, was awarded the National Book Award for its final volume, and has become an American classic. Washington was a truly complex character, explored thoroughly by Flexner. Though a faithful husband, Washington had romantic feelings for his best friend's wife; as an amateur soldier, he collected treatises on military strategy from Philadelphia bookshops in preparation for his role as the Continental Army's commander in chief; and as America's first president, he set several precedents still followed to this day—including the two-term limit of the office. Flexner discusses in depth all of these phases of Washington's life.
Related: Rediscover America's First President with the Best George Washington Books
The Wisdom of Thomas Jefferson
Ten-dollar founding father Alexander Hamilton wasn't the only one who was a "hero and a scholar." Jefferson was many things: a diplomat, statesman, inventor, architect, and third president of the United States. The Wisdom of Thomas Jefferson, a collection of Jefferson's quotations from his letters, official communications, and other writings, gives readers a look into his dynamism, brilliance, and unparalleled curiosity. The collection is an enlightening portrait of the enlightened Jefferson, encompassing his writings about many subjects: Native American rights and freedom, the French political climate, his architectural tastes, and even his financial troubles.
John Adams
David McCullough's John Adams is often referred to as one of the best biographies of Adams ever written, and for good reason. This bestselling bio won the Pulitzer Prize and was used as the framework for the Emmy-winning HBO miniseries of the same name.
Related: The Best Presidential Biographies For History Buffs
Adams' idiosyncrasies, from his irascible nature to his unfaltering honesty, are illustrated in detail. Adams was an independent, intelligent man who gave it all in pursuit of a successful American Revolution. He eventually became the second president of the United States and saved his beloved nation from war. McCullough's biography is an enthralling, all-encompassing account of every aspect of Adams' life, ranging from his loving marriage to Abigail Adams to his political career. But John Adams isn't just about politics and social issues—it's very much a story about human nature, love, faith, ambition, and betrayal.
James Madison and the Making of America
Gutzman looks past James Madison's role as "The Father of the Constitution" and digs deeper into the founding father's complexities. In the biography, Madison isn't idealized. Instead, Gutzman tells us a flesh-and-blood story that chronicles the many roles Madison played throughout his life: drafter of the Bill of Rights and Constitution, co-creator of the first American political party, Secretary of State, President, and more. Madison's disestablishment of Virginia's state church and adoption of the Statute for Religious Freedom usually don't surface in discussions of his legacy, but Gutzman makes sure to put these achievements in front of the reader. James Madison and the Making of America is sure to be the go-to biography of fourth American president Madison.
What Kind of Nation: Thomas Jefferson, John Marshall, and the Epic Struggle to Create a United States
President Thomas Jefferson and Supreme Court Chief Justice John Marshall's long struggle eventually defined the constitutional relationship between the United States government's executive and judicial branches. Jefferson believed strongly in state's rights, while Marshall preferred a strong central government. Over a century later, this feud still rages in American politics.
Related: 5 Overturned Supreme Court Cases That Changed History
James F. Simon tells the early history of our nation and brings to life the struggle to balance the federal government's power and states' rights. An accessible dual biography of Jefferson and Marshall, both remarkable statesmen and skilled politicians, What Kind of Nation provides us with a palatable, unbiased evaluation of the men's lasting impact on American government.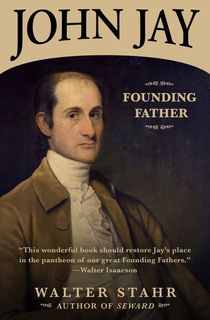 John Jay
Oft-forgotten John Jay was actually one of the most influential founding fathers, and a pivotal figure in the early days of the American Republic. Stahr's portrait of Jay comes alive, with a wealth of information not available to previous biographers of the man. In fact, Stahr's is the first John Jay biography in nearly 70 years.
This biography includes a deep look into both the private and public lives of Jay. While Jay is the main attraction, Stahr also tells the story of Jay's engaging and well-read wife, Sarah, a loyal companion to her husband on diplomatic missions during the war. While Jay has been put on the back burner of history, this biography returns him to the spotlight that he has long deserved.
The Intimate Lives of the Founding Fathers
The founding fathers were indeed remarkable men, but why don't we hear about the women who were behind them every step of the way?
Related: You Know the Founding Fathers, Now Meet the Founding Mothers
Thomas Fleming's Intimate Lives takes on the incredibly important role of women in the lives of Washington, Franklin, Adams, Jefferson, Hamilton, and Madison. While Hamilton tells the story of Elizabeth Schuyler Hamilton and her influence on every aspect of Hamilton's life, many of the other founding fathers' wives typically remain in the background. Fleming, reconciling this issue, takes readers on a journey through the early days of America, when the founding fathers and their spouses struggled to meet the demands of both their public and private lives.
American Sphinx
Historian Joseph J. Ellis discusses Thomas Jefferson's convictions, personal history, career, and contributions to the founding of the United States. His draft of the Declaration of Independence is among his most notable accomplishments, but Ellis also details his love for scholarship and delves into Jefferson's intellectual legacy.
Alexander Hamilton
Last, but certainly not least, is Ron Chernow's definitive biography of Alexander Hamilton, a New York Times Bestseller by this Pulitzer Prize-winning author. Chernow's bio, the inspiration for Lin-Manuel Miranda's musical, will become an American classic—if it isn't considered one already. Miranda, reading the bio, noticed an inherent hip-hop-esque lyrical flow in the life of Hamilton. Perhaps that's because Chernow tells the founding father's story with such fluidity.
Related: 9 Famous Duels That Left Their Mark on History
Hamilton's life, when you think about it, is really the perfect embodiment of hip-hop: he galvanized, scandalized, inspired, beat all the odds against him, and wrote his way out of a less-than-ideal environment. Many people don't give him the credit he deserves, but we owe America's current political and economic power to Hamilton's many sacrifices to push forward controversial ideas. Chernow's Hamilton is one who does not act solely out of self-interest but of patriotism and a stubborn need to see America prosper. "To repudiate his legacy," writes Chernow, "is, in many ways, to repudiate the modern world."
This post is sponsored by Open Road Media. Thank you for supporting our partners, who make it possible for The Archive to continue publishing the history stories you love.