For history lovers who prefer a little drama every now and then, historical fiction is the way to go. This genre brings an immediacy to real people, events, and/or time periods. Nowhere is that more apparent than with novels about dynasties, which follow the saga of an influential family.
A dynasty can refer to a nation's hereditary line of rulers, or a family that has grown its power over successive generations through business, politics, or another field. Here, we've rounded up books featuring both types of dynasties, finding them equally compelling in terms of historical influence. Including both faithful reimaginings of real people and fictional families who embody the unique turbulence of a particular historical period, these thrilling books prove difficult to put down.
Related: 50+ Historical Fiction Books That Will Take You Around the World
Read on to discover the best historical fiction books about dynasties, from a stirring new novel about the eldest Romanov daughter to an aristocratic Korean family in the 19th century.
The Last Grand Duchess
You're likely already familiar with the tragic fate of the Romanovs: Emperor Nicholas II, Empress Alexandra, and their five children, ranging in age from 13 to 22 years old, were executed by Bolshevik revolutionaries in 1918. Anastasia is perhaps the most famous victim, as rumors circulated for years that she may have escaped (a rumor that has sadly been proven unfounded). But it's her eldest sister, the lesser known but no less fascinating Olga Nikolaevna, who is taken as the subject of this new novel.
The Last Grand Duchess ushers readers into the heart of imperial Russia, where Olga is shielded from the unrest that is engulfing her father's empire. When World War I breaks out, it becomes impossible for her to remain sheltered for much longer. Along with her sisters, Olga dedicates herself to nursing wounded soldiers back to health, and she even develops a love interest along the way. But calls for an end to the monarchy threaten to topple her hopes for the future, along with 300 years of Romanov rule over Russia.
"With a gift at making Olga's situation painfully tangible," author Bryn Turnbull humanizes the young duchess and the circumstances surrounding her life and death in this sweeping novel that "amply justifies taking another look at the lives of the condemned royals" (Publishers Weekly).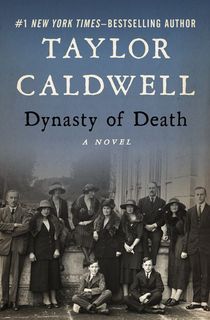 Dynasty of Death
The year is 1837. Joseph Barbour may be a servant in an English village, but he dreams of better opportunities. When his chance finally comes, he moves to rural Pennsylvania along with his wife and two sons, where he plans on making his fortune in the growing artillery business.
Related: 10 Books About Powerful Families
The move is not without its challenges; Joseph's wife is homesick for England, and his son Ernest displays troubling behavior. Nevertheless, Joseph manages to partner with his neighbor, Armand Bouchard, to form a successful gunpowder business. As the years pass, the two families' wealth and influence grows exponentially. But friction between the Barbours and the Bouchards intensifies in a mirror image of Europe on the eve of World War I. It'll only take one wrong move to ignite either conflict.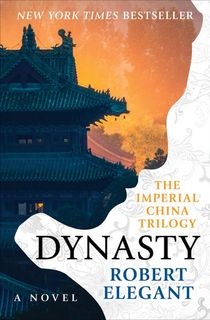 Dynasty
This novel takes place in 20th-century China, an era of turbulence and revolution. Sir Jonathan is the child of an Irish adventurer and his Chinese mistress. He overcame prejudice to build the foundation of the Sekloong dynasty in Hong Kong. Years later, Sir Jonathan's own son marries a foreigner, the ambitious and beautiful Mary Osgood. Their union represents many of the period's tensions, such as that between East and West, and the Nationalists and Communists battling for control of China.
Related: Explore China's Rich History with These Books
Dynasty follows various generations of the Sekloongs through the triumphs and tragedies of their own empire, as well as the battleground of China itself. This New York Times bestseller is the third installment in Robert Elegant's Imperial China Trilogy, but they can be read in any order.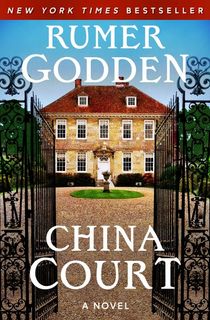 China Court
The tried-and-true family saga is wholeheartedly embraced by this New York Times bestseller that's been called "the sort of timeless English novel that wears as well as a Burberry and is just as impervious to vagaries of fashion" (Los Angeles Times). China Court follows five generations of the Quin family, who reside at an awe-inspiring estate in the Welsh countryside. The novel intricately weaves together the stories of each family member, spanning 150 years of tragedy, success, and more than one tantalizing secret.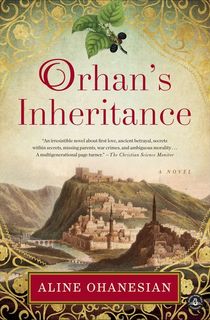 Orhan's Inheritance
Orhan Türkoglu's grandfather Kemal survived the Armenian Genocide and went on to start his own business selling traditional kilim rugs, which became incredibly successful. Years later, Kemal has died under suspicious circumstances, and Orhan returns to his childhood village in Turkey to claim his inheritance. There's just one catch: Orhan discovers that while he will take over the family business, the estate has been passed down to a woman he's never heard of. His quest for the truth comes at a price: it will uncover long-buried secrets that threaten to topple the powerful family dynasty.
Related: 10 Accurate Historical Fiction Books for Nonfiction Readers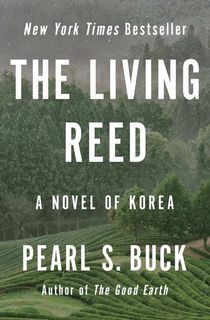 The Living Reed
As the daughter of missionaries, Pulitzer Prize-winning author Pearl S. Buck spent most of her life in China. Writing during a time of deep prejudice, her novels changed the way that Americans saw other parts of the world. Her novel The Living Reed is an eye-opening tale set in Korea, spanning the late 19th century to the end of World War II.
Related: 8 Books About the Turn of the 20th Century
The aristocratic Kim family is forced into hiding when Japan invades their homeland and executes the queen. That's just the beginning of the trials and tribulations of the Kims, and the nation itself. According to The Journal of Asian Studies, "The remarkable novels of Pearl S. Buck have given the world an awakened understanding and appreciation of the Chinese people, and now she has wrought a like marvel for Korea…The Korean people come hauntingly alive."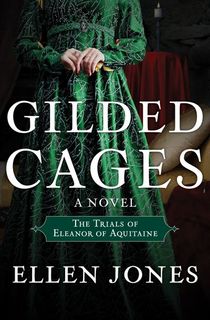 Gilded Cages
Under the rule of the royal House of Plantagenet, England was transformed. The marriage of Henry Plantagenet and Eleanor of Aquitaine, heir of the House of Poitiers, only further consolidated their power. The union started off strong, but two devastating betrayals—Henry's infidelity, and conflict with Thomas Becket, his closest confidante—ignited a bitter rivalry. Soon enough, Eleanor sided with her sons against their own father over tensions regarding the future inheritance of the crown. This reimagining of a powerful royal dynasty that was torn apart from the inside makes for a gripping read.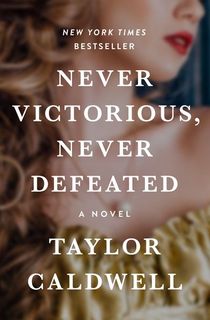 Never Victorious, Never Defeated
Taking place during the era of the robber barons, Taylor Caldwell's sprawling epic about a railroad dynasty explores "sensational intrigues and stormy struggles for power" (The New York Times Book Review). Founded by the deWitt family, the Interstate is a small regional railroad with the potential to criss-cross America, linking all the major cities. As it grows over the decades, family betrayal, greed, and scandals will determine the legacy of the deWitt name and business.
This post is sponsored by MIRA Books. Thank you for supporting our partners, who make it possible for The Archive to continue publishing the history stories you love.