The Kingdom of Scotland emerged as its own sovereign state in the Early Middle Ages, and became part of Great Britain in 1707. But the nation's history was built long before and long after these milestone dates. Including the devastation of famine, wars fought at sea, and complicated royal figures, Scotland is full of engaging and astounding true tales. Here are 10 must-read books on Scotland's history.
Related: 25 World History Books That Will Give You a New Perspective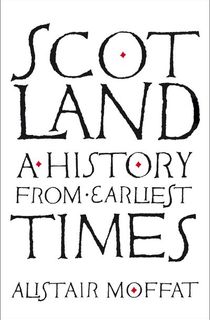 Scotland
For those who are looking to take their very first step into the rich and vast history of Scotland, this broad account of the Celtic country is a must-read. Covering five million years of Scottish history, from the Ice Age to the 2014 Scottish independence referendum, acclaimed historian Alistair Moffat brings light to key moments of this remarkable nation. While well-known events such as the Battle of Bannockburn and the Jacobite risings are detailed, Moffat also touches upon other crucial moments that haven't received as much coverage.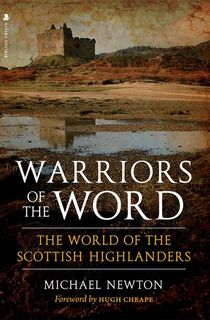 Warriors of the Word
The Scottish Highlands and its Gaelic traditions have always held words in high esteem, be it bardic poems, scathing satires, clan sagas, or incantations of curses and blessings. Today, many hold misconceptions about the Highlands, viewing them as a land of barbarism and backwards living. But the tales of the Gaels throughout history tell a very different story.
Related: 11 Beautiful Medieval Castles History Lovers Can Visit Today

This book gives an honest overview of the culture and history of the Scottish Highlands, utilizing rare primary texts and obscure sources. Poetry, insider accounts, songs, and proverbs all weave together to detail social order, folklore, superstition, ecology, language, identity, literature, and dance—all on Scottish Gaeldom's own terms.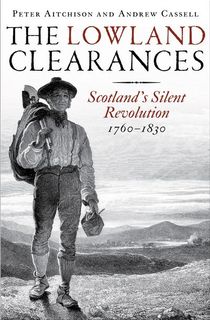 The Lowland Clearances
The Scottish Highlands can be a hot topic of conversation, but what of the Lowlands and their struggles? In the 18th and 19th centuries, great strife was inflicted upon the family farmers of the Scottish Lowlands. Though the Highland Clearances—the forced evictions of farms from the Highlands—may be a well-known moment in history, the process of removal actually began 100 years prior in the Lowlands, during the so-called Age of Improvement.
Related: These Irish American History Books Explore Rich History and Culture
The Scottish Agricultural Revolution was meant to make room for livestock and crops, but it resulted in a large number of poor cottars and tenant farmers being driven from their homes. This atrocity has no doubt shaped Scotland's landscape into what it is today. It trampled a traditional way of life and inflicted an irreparable upheaval of rural citizens. This book details the Lowland Clearances with sharp insight.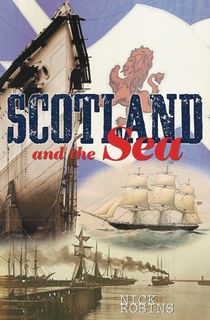 Scotland and the Sea
One of the most notable aspects of Scotland's incredible heritage is its maritime history. This nation's sea efforts contributed to Britain's development not only as an empire, but as a top maritime power of the 19th century. From engineering to ship-owning to operating, and even entrepreneurial pursuits, Scotland was a key player within the Merchant Navy. This exciting account of the impact that the Highlanders' navigational prowess and the Lowlanders' business acumen had upon emigration, exploration, and development is an essential read for any European history buff.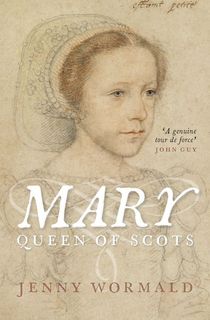 Mary, Queen of Scots
Renowned Scottish historian Jenny Wormald penned this authoritative biography of Mary Stuart, Queen of Scots—perhaps one of the most notable figures of European royalty. Mary is often seen as a great tragic leader. Though she secured the Scottish throne and strengthened the Catholic Church, she was said to have plotted the murder of her husband, and she eventually had to flee Scotland due to an uprising. Imprisonment and execution were soon to follow, at the orders of her own cousin, Queen Elizabeth.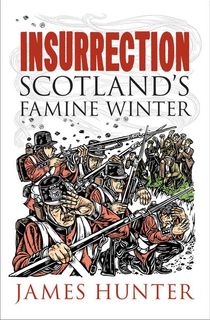 Insurrection
We've all heard of the Irish potato famine—but what of the Scottish potato famine? It began in 1846, when Scotland's potato crop withered away, plunging the nation into crisis. Although relief was given throughout the Hebrides and West Highlands, it was too late. Starvation and death had already swept through. Eastward, the price of oatmeal soared as it replaced people's food staples.
Related: How the Black Death Led to the Peasants' Revolt
As winter dawned and many feared the famine would linger as it was doing in Ireland, there were seizures of grain carts, boarding of ships, blocking of harbors, the forcing opening of jails, and confrontations with the military. Some rioters were killed or received brutal sentences. But as thousands gathered in protest, cheaper food was eventually won.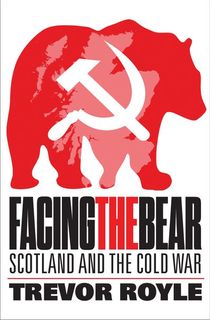 Facing the Bear
Many don't think to consider the role Scotland played in the Cold War. As the constant threat of a confrontation with the Soviet Union hung overhead, NATO's response was to utilize Scotland for a maritime defense strategy. The Soviet threat was to be managed by air and sea, and at this time, Scotland held 10 percent of the UK's naval and air forces, a significant U.S. presence, and highly secret satellite and command stations.
Related: 10 Must-Read Cold War Books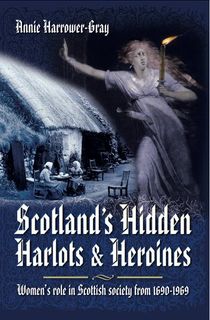 Scotland's Hidden Harlots & Heroines
This gripping text highlights the point of view of women throughout three centuries of Scotland's complicated history. From common laborers, sex workers, and factory hands to witches, bodysnatchers, and Jacobites, their stories are told with color, humor, and sharp research. Explore such stories as the time a church minister was so confused by the manners of Edinburgh's ladies of pleasure that he found himself taking tea in a brothel, or the imprisonment of the last witch of Scotland, Helen Duncan, who delivered eerily accurate predictions of war.
Related: 30 Biographies of Remarkable Women That You Need to Read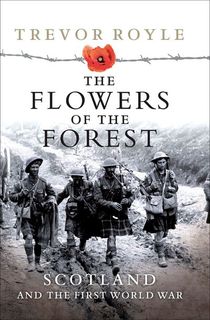 The Flowers of the Forest
Scotland was called "the workshop of the Empire" as World War I began. The entire world knew about Clyde-built ships, and Scotland was the producer of half of Britain's railway equipment, while Paisley and Dundee saw the cotton and jute industries thrive. Above all, Scots were a major source of manpower for the UK.
Related: 14 Fascinating Books About the War to End All Wars
Once World War I came to a close, Scotland was soon reduced to an industrial and financial backwater, and the casualties of the nation were exceptionally high. This book explores all the ways in which Scotland was forever changed by this war.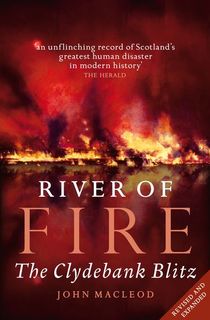 River of Fire
Britain stood against the rising oppression of Nazi Germany, and one of the many places which paid the price of this resistance was Clydebank, Scotland. On the evening of March 13th, 1941, authorities detected that Clydebank was the target of German bombers. However, none of the locals were alerted of the danger, giving them no chance to flee or seek shelter.
Related: 22 Eye-Opening War Movies to Stream Tonight
A large timber yard, three oil-stores, and two distilleries were set aflame within the hour. The whiskey from one of the distilleries spat out flames that struck the town itself. Defenseless and burning, Clydebank was vulnerable to the Germans as they continued dropping land-mines and parachute blasters. This book draws upon written sources and first-hand accounts from those that survived the disaster.