Every practical invention started out as an idea in someone's head. Even the things you use mindlessly every day, like a paperclip, had to have been dreamed up as a solution to a problem before they ended up in your office. Transportation that gets us from place to place, refrigerators that keep food safe for us to eat, and the printing press that allowed us to mass produce books and increase literacy rates, among so many other things, are products that we'd be lost without today. Here is a list of books about inventions that have transformed our world.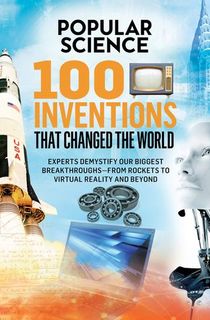 100 Inventions That Changed the World
This book gives the history of 100 different inventions ranging from toothbrushes to weapons. Along with providing contextual background information about each item, the book also features information about the inventors. You'll see familiar names such as Thomas Edison or the Wright Brothers, as well as learn the names of other less-known people who nevertheless left a mark on history.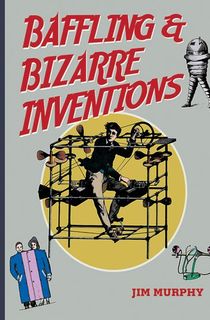 Baffling & Bizarre Inventions
Taking a less serious approach, National Book Award finalist Jim Murphy has compiled a different kind of list: this one focuses on unusual inventions. This book will prepare you for trivia night as it teaches you the fascinating history behind inventions ranging from talking watches to life preservers specifically designed for horses.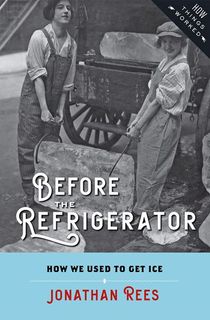 Before the Refrigerator
There was once a time when people couldn't save leftovers or freeze a dish they made too much of. Before the invention of the refrigerator, the ice box industry tackled that problem. Jonathan Rees examines how ice was harvested, preserved, and transported to be made accessible within households. An entire set of tools and practices were invented and existed to perform a range of functions the fridge can now do on its own.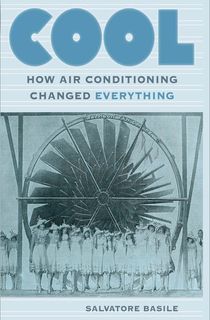 Cool
In 1902, a recent college graduate introduced to the world what he called the "Apparatus for Treating Air". Now known as an air conditioner or AC, what that young man created has been both hailed as life saving and blamed for exacerbating climate change. The air conditioner undoubtedly has had an impact on our world and standard of living, and Salvatore Basile explains all of the intricacies of its history.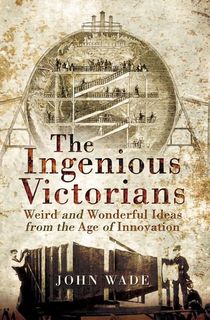 The Ingenious Victorians
While the Victorian era is most often associated with traditional social values, it was actually a period of great change and scientific advancement. This book features inventions from the Victorian age that have been lost to history, like coffins designed to ensure no one is buried alive, and the basis of things we now take for granted, such as the first traffic lights. There's so much to learn about how the things we now use every day came to be, and this book attempts to shed light on the topic.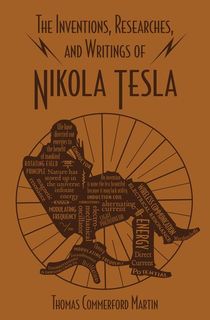 The Inventions, Researches, and Writings of Nikola Tesla
Most famously known for his contributions to the modern alternating current (AC) electricity supply system, the mind of Austrian engineer Nikola Tesla gifted the world with an array of inventions and discoveries. This book chronicles the work Nikola Tesla completed within his lifetime and his many ideas, accompanied by hundreds of illustrations that demonstrate their practical applications.
The Gutenberg Revolution: How Printing Changed the Course of History
Imagine a world with only a few thousand print books in existence. That was the reality before Johannes Gutenberg created the printing press, a device that allowed for the mass production of books and periodicals. Prior to the printing press, each book had to be copied and produced by hand in a slow, painstaking process. Gutenberg created the first step to books becoming accessible to the greater population and this book chronicles his journey in doing so.
How We Got to Now: Six Innovations That Made the Modern World
Some inventions were practically stumbled upon by accident, while others were the result of painstaking processes and experiments. Steven Johnson explores the history behind a half dozen innovations that transformed the world into the one we recognize today in this book by a "first-rate storyteller" (The New York Times).
The Perfection of the Paper Clip: Curious Tales of Invention, Accidental Genius, and Stationery Obsession
After reading this, you'll have a new appreciation for everything that sits on your desk at work. James Ward looks at objects you use frequently without ever even thinking about their origins, like paper clips, printer ink, and pencils, among others. According to The Times (UK), "Many questions you never thought to ask when chewing your Bic are answered smartly in black ink on white paper in geeky detail."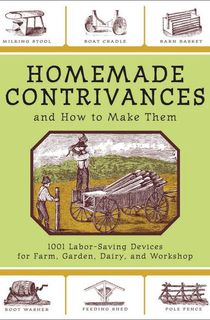 Homemade Contrivances and How to Make Them
Useful for the farmers of today and yesteryear, and a great read for those who are endlessly fascinated by inventions, the devices featured in this book are tried-and-true tools to manage the homestead. This book features items people can build at home and use to care for their own land in much the same way as people did more than a century ago.
This post is sponsored by Open Road Media. Thank you for supporting our partners, who make it possible for The Archive to continue publishing the history stories you love.