From Jackie Robinson breaking Major League Baseball's color barrier to Colin Kaepernick kneeling during the national anthem, sports have always been about more than what happens on the field. Athletes can be heroes or villains, lovable losers or unrivaled superstars, but they're always real people, and their victories and defeats occur within the context of their historical moments. These 10 essential books view the world through the lens of sport—and tell some of the greatest stories of our time.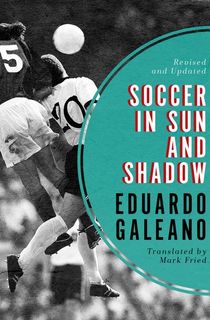 Soccer in Sun and Shadow
This lyrical history of "the beautiful game" crosses centuries and continents in a flash—roughly the time it took for "the hand of God" to send England packing at the 1986 World Cup. Galeano, author of the classic histories Open Veins of Latin America and The Memory of Fire trilogy, was a player, fan, and devoted student of the game and its colorful personalities. He captures all the greats—from Garrincha to Pelé to Beckenbauer to Cruyff to Maradona to Iniesta—with a poet's precision and peels back layers of history to reveal major milestones in football's evolution. This is a book that demands to be read in one sitting—because as soon as you reach the end, you'll want to lace up your cleats and step on the pitch.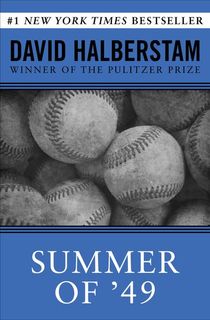 Summer of '49
Pulitzer Prize-winner Halberstam, one of the towering figures of American journalism, never met a subject he couldn't write about with grace, intelligence, and a deep reservoir of compassion. From war (The Best and the Brightest, The Coldest Winter) to society (The Fifties, The Children) to sports (The Breaks of the Game, Playing for Keeps), he channeled the complexities of American life into amazingly insightful, highly entertaining narratives. Halberstam's at the top of his game in this chronicle of the 1949 American League pennant race between the New York Yankees and the Boston Red Sox. With a cast that includes Casey Stengel, Joe DiMaggio, Ted Williams, and Yogi Berra, Halberstam brings baseball's icons to vivid life and paints an indelible portrait of a nation on the cusp of enormous change.
The Fight
American literature's l'enfant terrible, Mailer wasn't known for pulling punches in his personal life or his prose. So it's fitting that one of his finest books is this no-holds-barred account of what might just be the most famous boxing match in history: The 1974 heavyweight title fight between Muhammad Ali and George Frazier in Kinshasha, Zaire (now the Democratic Republic of Congo). Mailer strikes narrative gold in the starkly contrasting styles of Foreman and Ali and the symbolism of holding the fight in Africa and vividly captures the intense media hoopla surrounding the contest. "The Rumble in the Jungle" has been covered from many angles—from Will Smith's Ali to the excellent music documentary Soul Power—but none have been as influential as The Fight.
Seabiscuit
Seabiscuit's incredible rise from obscurity to becoming 1938's American Horse of the Year is the ultimate underdog story. For a nation grappling with the Great Depression, the improbable success of the knobby-kneed racehorse that defeated Triple Crown winner War Admiral, and the human misfits who trained and raced the animal, was proof that the American spirit was alive and well, and that bad luck was no match for grit, heart, and ingenuity. Hillenbrand, who rode horses as a young girl and cherished her copy of the children's book Come On Seabiscuit, writes with passion and enthusiasm for her subject and captures the sights and sounds of the racing circuit with cinematic precision. The 2003 movie version starring Tobey Maguire, Jeff Bridges, and Chris Cooper, was nominated for an Academy Award for Best Picture.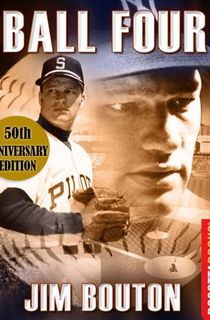 Ball Four
Writing with bracing candor and keen wit about his struggles on the mound and the frat-house atmosphere of a Major League locker room, Seattle Pilots (now the Milwaukee Brewers) pitcher Bouton set a standard for the professional athlete memoir that has very rarely, if ever, been met. Based on the former Yankee phenom's personal diary for the 1969 season, Ball Four peeled back the curtain on America's pastime to reveal the ballplayers' rampant drug use and relentless womanizing and the owners' unfair labor practices. Labeled a traitor and a "social leper" by his peers (including Mickey Mantle, who didn't appreciate it being known that he'd once hit a home run while hungover), Bouton was very nearly forced to sign a statement saying that the book was a work of fiction. Thankfully, he resisted—five years after it was published, Ball Four was a key piece of evidence in the arbitration hearing that led to free agency in baseball.
Related: 7 Must-Read Roger Angell Books
Paper Lion
Founder of The Paris Review and dean of participatory journalism, Plimpton joined the training camp of the 1963 Detroit Lions to produce this funny and insightful account of how the average non-athlete would fare as a quarterback in the NFL. Not so well, as it turns out—Plimpton took five snaps in an intrasquad scrimmage and lost yardage on each play. Beyond his on-field struggles and hilarious attempts to talk his coaches into giving him more playing time, Plimpton offers witty portraits of his teammates, including cornerback Dick "Night Train" Lane and middle linebacker Joe Schmidt, and takes football fans out of the stands and onto the gridiron for an up-close view of the sport they love.
Related: From Underdogs to Champions: Vince Lombardi and the Green Bay Packers' Rise to Fame
Unforgivable Blackness
The definitive biography of the first black heavyweight champion draws on contemporary newspaper accounts and personal histories to document the staggering racism that slowed—and ultimately derailed—Jack Johnson's rise to the top of the boxing ranks. Born to two former slaves in Galveston, Texas in 1878, Johnson was a confident counterpuncher who taunted his opponents and dressed with in-your-face extravagance. When he defeated the former heavyweight champion and "Great White Hope" Jim Jeffries in 1910, race riots broke out across the country.
Related: The 15 Most Fascinating Biographies of the Last 25 Years
Even more controversial than his in-the-ring dominance were Johnson's relationships with white women. Convicted for violating the Mann Act against "transporting women across state lines for immoral purposes," he fled the country at the height of his career, never regained his momentum, and was only pardoned for the trumped-up charges in 2018. Ward, whose book serves as a companion to the Ken Burns documentary of the same name, brilliantly captures a complicated, fiercely proud man and a troubled time in American history.
Levels of the Game
Ostensibly a point-by-point account of the 1968 U.S. Open semifinal match between Arthur Ashe and Clark Graebner played at Forest Hills Stadium in Queens, New York, Levels of the Game quickly moves beyond the confines of the tennis court to examine the full lives of its protagonists. Ashe and Graebner were both 25 in 1969 and had known each other for half their lives. But the similarities ended there—Graebner was white, middle-class, muscular, and Republican; Ashe was black, raised in the working class, thin, and liberal. Graebner was a hard-hitting serve-and-volleyer; Ashe played a more fluid, loose-limbed style geared toward longer exchanges. McPhee's mesmerizing study in contrasts offers a window on America in the late 1960s and testifies to the artistic possibilities of nonfiction.
Wonder Girl
Now nearly forgotten, Babe Didrickson Zaharias was arguably America's first female superstar athlete. One of seven children born to Norwegian immigrant parents in East Texas, Zaharias essentially dropped out of high school to join the Employers Casualty Insurance Company's women's basketball team. After piloting the squad to an AAU championship, she switched her attention to track and field in time to qualify for the 1932 Olympics, where she medaled in the javelin, hurdles, and high jump. But it was on the golf course where Zaharias would have her greatest success, winning British and American championships and becoming the only woman to ever make the cut in a men's PGA tournament. In Von Natta's engaging account, Zaharias is both an incredible natural talent and a determined trailblazer who broke down barriers for female athletes of all stripes.
Related: 15 Biographies of Remarkable Women That You Need to Read
The Boys of Winter
When a team of unheralded U.S. amateurs defeated the Soviet Union's powerhouse squad of professionals to win hockey gold at the 1980 Olympics, sportscasters immediately dubbed it the "Miracle on Ice." But this authoritative account reveals that while the upset victory may have been unexpected, it was far from miraculous. U.S. coach Herb Brooks was a brilliant tactician and motivator who developed an ingenious plan to neutralize his opponent's strengths. The Soviets were hampered by their own arrogance and an institutional system that expected them to win in spite of a lack of basic supplies such as Band-Aids and replacement hockey sticks. Coffey writes equally well about the game's Cold War context and on-ice action. By toning down the melodrama to focus on the authentic details, he gives this larger-than-life moment its proper due.
Featured photo: Wikimedia Commons