Only a handful of people have lived as enviable a literary life as Roger Angell. After graduating from Harvard and serving in the Air Force during World War II, Angell got down to the business of writing and promptly found his way into The New Yorker. The author went on to contribute to the magazine for more than 80 years. He died on May 20, 2022, at the age of 101.
Over the course of his incredibly long career, Angell established himself as a titan of nonfiction and became particularly beloved for his writing on baseball—a sport he covered with a quality of prose rarely been seen in sports writing. You could spend a lifetime reading Angell's pieces…but we recommend starting with these Roger Angell books. Whether you're a longtime fan mourning his recent passing or only just discovering his work, these books show the heights of his talent.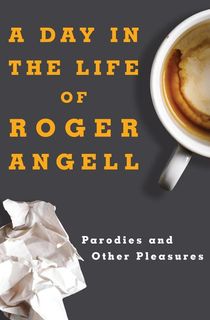 A Day in the Life of Roger Angell
Angell's New Yorker pieces are as diverse as they are delightful. In this collection, Angell's short works of humorous writing are brought together. Parodies and comedies, fiction and nonfiction, poetry and prose: it's all here, and it's all just another day for Roger Angell.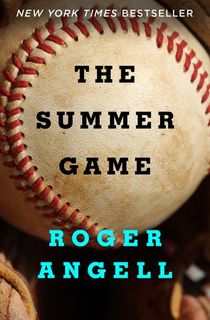 The Summer Game
The Summer Game is one of several collections of Angell's legendary baseball prose. This volume takes a wide view of his work prior to 1972, covering a decade's worth of superior baseball writing. The baseball is superior, too: this is the volume to turn to if you want to read about Sandy Koufax and Willie Mays, the first dismal and later miraculous New York Mets, and the arrival of new teams in Houston and Montreal.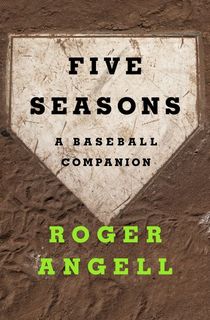 Five Seasons
The "five seasons" we're talking about here are 1972 to 1976, and what seasons they were. The mid-70s were a glorious time in baseball. There were great teams, like the Cincinnati Reds (who bested the Boston Red Sox in the classic '75 World Series). There were great players, too: Nolan Ryan reached astounding heights as one of the best pitchers ever to take the mound, and 1974 saw one of baseball's all-time most iconic moments as Hank Aaron took the career home run record from Babe Ruth.
Late Innings: A Baseball Companion
Yep, more baseball. Baseball writing is what Angell was best known for, and this collection is another superb round-up of writing that first appeared in periodicals. The late 1970s and very early 1980s are covered here, including the dark days of the player's strike in 1981.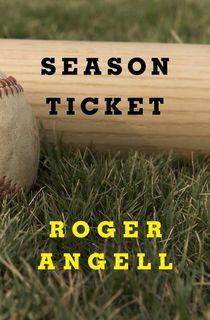 Season Ticket
Season Ticket is the next installment of Angell's baseball back-catalog. This time around, we're looking at 1982 to 1987. Once again, the seasons and the writing are of superior quality. Angell covers the greatest teams of the time, rampant drug use among players, and the seemingly cursed Boston Red Sox. He also covers the 1986 World Series, which involved all three.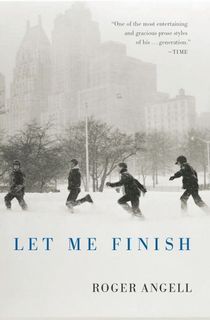 Let Me Finish
This late-career collection of Angell essays is moving and memorable, but never a drag. Cheerful and irreverent, Angell looks back over his (very) long life and career in these pieces, which cover everything from important moments with his family to a recurring dream that he had. Angell's incredible CV and the perspective it has given him only seem to have made him more likeable.
This Old Man: All in Pieces
Angell examines his own old age in this collection. The centerpiece is the titular "This Old Man," which won the American Society of Magazine Editors' Best Essay award in 2015. Angell is still clever and charming here, but there's a poignancy to these essays, too. They're meditations on the joys and limitations of aging, penned by a man who was among the most qualified ever to write them.