It has been a long winter of watching Olympic championships and college basketball playoffs, but Opening Day has come to fill the baseball-sized hole in our collective heart.
To celebrate the start of the season, we're going to bat for the baseball books we love most. Grab a few to leaf through before the first pitch, or set one aside for those inevitable rain delays.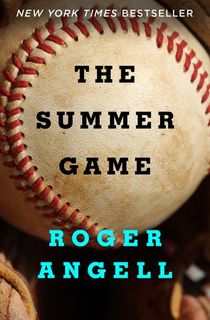 The Summer Game
Roger Angell has written a lot about baseball, but this essay collection is billed as his first full book on the subject. The volume includes pieces on landmark teams such as the 1962 New York Mets and the 1971 Pittsburgh Pirates—making it a timeless must-read for baseball nuts and sports history buffs alike.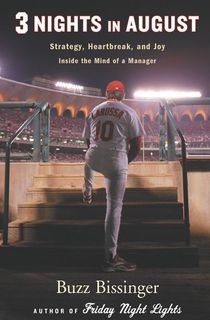 3 Nights in August
Books and baseball have had a special relationship for decades. That's a good thing, of course, but sometimes old classics can overshadow fresher perspectives. As an antidote, we suggest 3 Nights in August. Written by the author of Friday Night Lights, it takes a different approach to America's favorite pastime by studying a three-game series between the Cardinals and Cubs. With in-depth strategic analyses and insights supplied by legendary manager Tony La Russa, Bissinger's book offers a look at baseball you won't get anywhere else.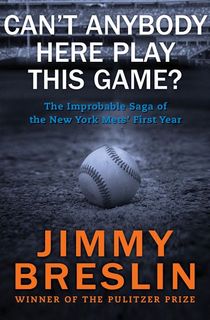 Can't Anybody Here Play This Game?
In 1958, the birthplace of baseball lost its two oldest Major League teams: the Brooklyn Dodgers and the New York Giants. Heartbroken National League fans lived under a Yankees monopoly until the Mets arrived in 1962—and then watched this replacement team lose with a historic frequency.
But for one year, at least, it was okay to lose—all that mattered was that baseball was back. Suddenly, old fan rivalries were set aside, and people cheered side by side to support the same team. Though the Mets won the World Series seven years later, the hapless team of '62 remains iconic in its own way. Nobody captured their first season better than Pulitzer Prize winner Jimmy Breslin.
Related: From Underdogs to Champions: Vince Lombardi and the Green Bay Packers' Rise to Fame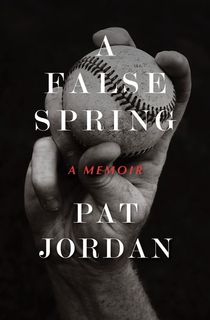 A False Spring
Baseball philosophers love to talk about how the game is a reflection of life itself. That's more Ken Burns territory, though Pat Jordan does a commendable job of capturing a more emotional, intimate side of baseball. Jordan was a promising young player when he inked a contract, cashed a big bonus, and headed to the minor leagues. His career quickly fizzled, but he thankfully went on to write this superb of account of his frustrating false start.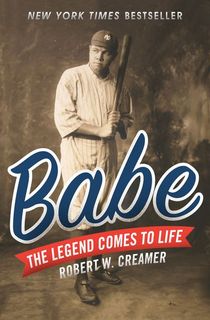 Babe
Robert W. Creamer made a long career out of baseball writing, and spent the bulk of it at Sports Illustrated. It comes as no surprise that his biography of Babe Ruth is an insightful and complex exploration of one of baseball's most controversial figures. Ruth was the biggest sports star in American history, but his personal life was a curious blend of good-hearted charity and questionable personal decisions that makes for a fascinating tale.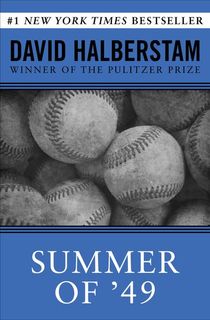 Summer of '49
Halberstam's body of work spans a huge range of subjects, from contemporary Vietnam War reporting to coverage of the Civil Rights Movement. He transitioned to sports journalism in the early 1990s, and soon published this history of the 1949 pennant race between the Boston Red Sox and New York Yankees. Political junkies have The Best and the Brightest, basketball lovers have The Breaks of the Game—and baseball fans have Summer of '49.
Ball Four
Nowadays, we're well aware of athletes' personal lives, but their off-field antics weren't always for public consumption. This made the 1970 publication of Ball Four—an unflinching account of locker room boredom, malfeasance, and generally bad behavior—a seminal moment in the history of the sport. The enraged baseball establishment punished Bouton for years afterwards, but his book has since been voted one of Time magazine's "100 Greatest Nonfiction Books."
The New Bill James Historical Baseball Abstract
Like its predecessor, The New Bill James Historical Baseball Abstract sets out to capture baseball through the ages with facts, statistics, and written blurbs. The book is divided into sections and offers player-specific information (who are the all-time great first basemen?), historical facts (when did hitting dominate pitching?), and, uh, some very specific stuff (who was the ugliest player of the 1890s?)…
The Boys of Summer
The Boys of Summer is one of the most iconic baseball books of all time, but it's also one of the most unique. It begins in a familiar way: The author spins a story about his boyhood in Brooklyn, home of the Dodgers. Soon enough, he introduces readers to "the boys of summer"—baseball legends in their primes. But like the famous Dylan Thomas line, Kahn eventually sees "the boys of summer in their ruin" when he tracks them down decades after their careers have ended. Thus, the book evolves from a standard baseball coming-of-age story into a sad, poignant, and beautiful rumination on aging, bravery, and outliving one's glories.
Moneyball
This bestselling account of the Oakland Athletics' underfunded brain trust—and its paradigm-shattering way of evaluating baseball talent—was an instant favorite of the sport's "sabermetric"-obsessed fans. A decade and a half later, it ought to be a favorite of baseball historians too: In an era of stat-geek front offices, Moneyball marks a moment of great transformation in the game. Regardless, any segment of the baseball fan base can appreciate Lewis' interesting perspective and eye-opening discoveries.
The Glory and Their Times
The Glory of Their Times isn't just one of the best baseball books ever—it's also the book that brought oral history to the mainstream. The book's interwoven reflections from the biggest names of baseball's old guard paint a colorful picture of the sport at the turn-of-the-century. The men behind the stories are long gone, but—thanks to Ritter—their voices live on.
Men at Work
George F. Will is known for his political commentary, but his sports writing is just as excellent. Men at Work explores the beauty and challenges of professional baseball from the perspectives of some of the best hitters, pitchers, and managers at the time of Will's study.
This post is sponsored by Open Road Media. Thank you for supporting our partners, who make it possible for The Archive to continue publishing the history stories you love.
KEEP SCROLLING FOR MORE HISTORY STORIES