We travel for all sorts of reasons: to experience new places, new people, and new perspectives. To see parts of the world that we might not ever see otherwise, and to enjoy different landscapes, different lifestyles, and different cultures. Of course, a big part of culture is food, and for many people, sampling cuisine from all over the world is reason enough to travel, all on its own.
While music, art, literature, and so on tend to be what people think of first when you say "culture," food is perhaps the most important thing that links us all together. We all have to eat, and the foods we eat, the ways they are prepared, and the ways we enjoy them all shape our culture and our lives in ways that are both obvious and invisible. That's why going on a food journey is about more than just sampling delicacies that you've never tasted before—it's about experiencing a different culture in an intimate, important way, and learning more about the world around you.
So, it should come as no surprise that travelogues focused on food are all the rage. From shows like Diners, Drive-Ins and Dives and Man v. Food to books enough to choke either the travel or food sections of the bookstore, we can't get enough of learning about food from around the world. And the next best thing to going there is reading about it. These 5 food travel books do more than take you on a tour of world kitchens, though. They also take you into the history of the food itself, combining culinary ethnography with personal travelogue to create a new and fascinating combination.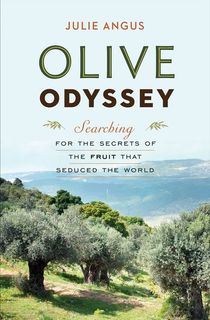 Olive Odyssey
Descended from Syrian forebears, Julie Angus decided to explore their cultural link to the olive, a fruit that has been a staple of cooking for people throughout the Mediterranean and around the world. The result is "an engaging mix of history, food travelogue, and botany lesson" (Library Journal) as Angus, her husband, and their 10-month-old son explore the Mediterranean to find not only the history of the olive, but what it means to people there today. They taste delicious food, take samples from ancient trees, and even travel to the isle of Crete to find what may be the oldest olive tree in the world. "It is a pleasure to try to keep up with this book," writes the Wall Street Journal. "Like its author, it covers an enormous amount of territory."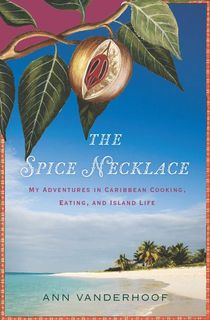 The Spice Necklace
This book from the author of An Embarrassment of Mangoes follows the author and her husband as they sail around the Caribbean in their private galley, sampling the local cuisine, getting to know colorful characters, and attempting to replicate dishes in their own kitchen. From curry in Trinidad to a chocolate-tasting test at the University of the West Indies, the result is "a mouthwatering slice of Caribbean culture" (New York Post) that also features 71 exciting and mouth-watering recipes, each tucked into the back of the relevant chapter, in case you want to try making some of these incredible dishes in the comfort of your own home.
Drive-Thru Dreams
Not every culinary travelogue has to cross the wide-open seas. In Drive-Thru Dreams, author Adam Chandler takes us on a cross-country trip through the history of America's fascination with fast food. "This fun, argumentative, and frequently surprising pop history of American fast food will thrill and educate food lovers of all speeds," according to Publishers Weekly, as Chandler takes readers through the history of an American staple that has since spread across the world, from White Castle establishing the hamburger as the all-American fast food du jour to a viral tweet in 2017 angling for a year's supply of chicken nuggets. Fast food is often discounted or dismissed, but in this "book to savor" (Bookpage), Chandler argues that it is as much a part of American culture as anything else—maybe more.
Gastro Obscura
For those who aren't already familiar with Atlas Obscura, it's the indispensable guide to the strangest, most unlikely, and most unforgettable places in the world. From abandoned amusement parks to ancient caves, Atlas Obscura has taken readers all over the planet, both in the form of its website and various books. With Gastro Obscura, it departs on a new journey—one into the realm of the world's unlikeliest food cultures. "Like a great tapas meal, Gastro Obscura is deep yet snackable, and full of surprises," according to chef Tom Colicchio. "This is the book for anyone interested in eating, adventure and the human condition." A New York Times bestseller, this unforgettable book takes readers not only to all seven continents but also across history, from Egypt's 2,000-year-old egg ovens to a tea house situated atop China's Mount Hua. Not everything is far away or long ago, either. In Texas, there's a vending machine that produces full-sized pecan pies, and always another surprise or wonder waiting just around the corner. So dig in!
The Food and Folklore Reader
While most of the books on this list are quaint or charming travelogues, combining culinary history with personal memoir, sometimes we want to dig a little deeper. That's where a book like The Food and Folklore Reader comes in. A comprehensive guide to a subject too-seldom discussed—the intersection of the food we eat and the stories we tell—this expansive work compiled by renowned folklorist and food scholar Lucy M. Long "has culled the archives of the field, using seminal works that define folklore as well as articles that explore more contemporary issues such as food insecurity and culinary tourism" (Digest: A Journal of Foodways and Culture). The result may be a heavier and denser read, but it's no less fascinating for all that.