The leaves may not have started changing yet, but that back-to-school feeling is already in the air. No matter how long you've been out of school, it's impossible to escape—the thrill and the anxiety alike. These back-to-school books capture some of the most inspiring stories we've ever read and will remind you of the immense power of education. Whether you're gearing up for a fresh start or just looking for your daily dose of inspiration, these books are sure to hit the spot.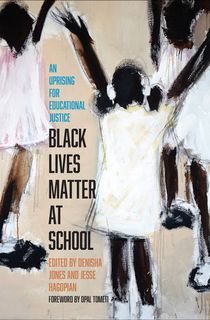 Black Lives Matter at School
Unfortunately, America has had a long history of racism within its school system, in which people of color were once barred from learning among their white peers. Although this blatant display of racial inequality isn't the case anymore, racism within the education system persists today and reveals itself in unequal access to resources and a lack of accurate historical curricula on America's problematic past.
To combat this reality, since 2016, the Black Lives Matter at School movement, comprised of teachers, students and parents, have deemed the first week of February to be a week of action to advocate for anti-racism within their classrooms, curricula, and teacher unions. This book breaks down the historical context of racial injustice and includes a collection of essays, interviews, and poems from a multitude of voices passionate about creating an equal classroom in which all students can succeed. It's an inspirational read that reminds us that we can transform our schools with effort, community and the willingness to understand how we perpetuate injustice.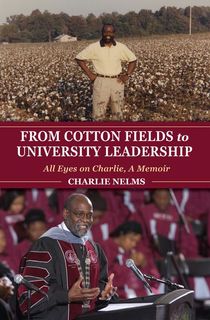 From Cotton Fields to University Leadership
This is Charlie Nelms' story: A Black man who didn't allow expectations based on his low-economic background to guide his life, and chose instead to work toward his dream of gaining a higher education that would enable him more career opportunities for his future.
Nelms grew up in the South in the 1950s and 1960s, working on cotton fields in Arkansas, but always looked up to his parents, who had first dreamed of owning their own land and gaining the right to vote. Their refusal to accept discrimination inspired Nelms to eventually earn his master's and doctorate degrees in Higher Education and Student Affairs from Indiana University and use what he learned from his mentors to become the first African-American chancellor of a predominantly white institution in Indiana. His story reminds us how integral education is to giving individuals opportunities and allowing us to refuse to let others limit our potential.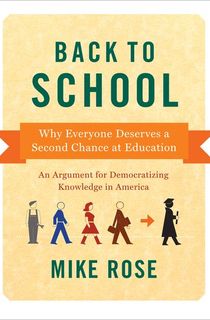 Back to School
Not everyone is able to or wants to enroll in college straight after high school. Close to 45% of postsecondary students in the U.S. did not enroll directly out of high school and many are part-time students. This book highlights the importance of institutions like community colleges and adult education programs that cater to "nontraditional" students who want to further their education. Author Mike Rose argues that it is integral to comprehend the importance of these institutions because they allow our society to thrive with educated citizens. Told through vignettes of various people who got another chance to further their education, Back to School is a motivational book that effectively proves how necessary it is to have places that support older students.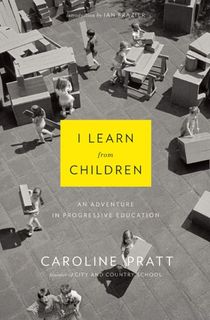 I Learn from Children
American educator Caroline Pratt dared to ask the question, "Was it unreasonable to try to fit the school to the child, rather than...the child to the school?" Her answer: Absolutely not. This small-town schoolteacher who began running a one-room schoolhouse when she was 17 years old decided to revitalize the tired way of teaching other educators were implementing in exchange for a more modern method that included "unit blocks," now used around the world as an innovative way to educate primary school children.
She eventually founded what is today known as the City and Country School in New York City. It encourages educators and students alike to never remain complacent if the structure of their learning environment isn't helping them succeed and reminds them that they have the power to make the improvements they wish to see, even if it shouldn't solely be their responsibility.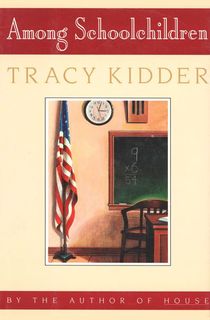 Among Schoolchildren
If you ever feel disheartened when you think about the state of education, then you should read this Pulitzer Prize-winning author's book about a compassionate, hardworking fifth-grade teacher named Mrs. Zajac. Tracy Kidder spent nine months in Mrs. Zajac's classroom of 20 students in Holyoke, Massachusetts, and witnessed moments of success, obstacles, and joy.
It's both an intimate look at how inner-city schools are being taught and, most importantly, a story about the crucial role educators play in teaching students determination, empathy, and self-esteem. The New York Times describes Kidder's book as a reflection of "genuine love, delight, and celebration of the human condition." It's a great reminder to give appreciation to dedicated teachers who work long and difficult days to mentor our students.
Educated
This #1 New York Times bestseller has received widespread recognition for a reason, and according to Bill Gates, "It's even better than you've heard." Tara Westover was raised by survivalists in the isolated mountains of Idaho, and didn't step foot in a classroom until she was 17 years old. But once she did discover the power of learning, she was hooked. This is her memoir about fleeing a dysfunctional family dynamic in search of an education, a pursuit that would take her to Harvard and Cambridge and through an emotional journey to reckon with her traumatic upbringing.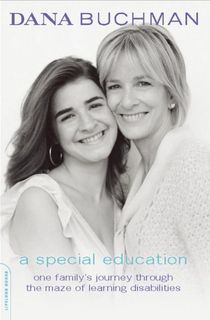 A Special Education
At age 35, Dana Buchman was an Ivy League-educated clothing designer with a perfectionist streak. Convinced that there was nothing life could throw at her that she couldn't handle with confidence, she was forced to rethink things when her toddler daughter began to exhibit signs of a developmental delay. She knew she would have to acquire a new skill set to advocate for her daughter. This "heartfelt and inspiring memoir" traces Buchman's journey as a mother to a daughter with learning disabilities, including how she got her child the intervention she deserved and the upward battle against stigma that they faced (Booklist).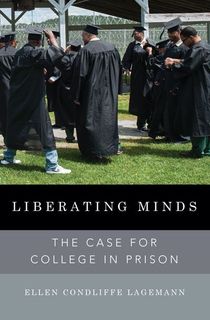 Liberating Minds
Studies have shown that prison inmates who earn a college degree during their incarceration are far less likely to reoffend. With more opportunities for employment, they also have a better shot at successfully reintegrating back into society and supporting their families upon release. Ellen Condliffe Lagemann presents a strong empirical argument in favor of offering college courses in prison—but "her most powerful supporting evidence comes from the anecdotes of former prisoners who have become published poets, social workers, and nonprofit leaders" (Publishers Weekly).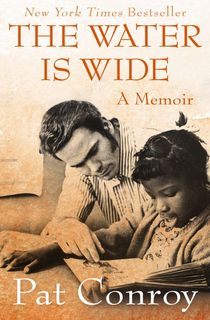 The Water Is Wide
As a young man, Pat Conroy arrived to teach on South Carolina's Yamacraw Island. There, he witnessed the troubling effects of racism and generational poverty. Isolated from the mainland and with few resources, his students—many of whom were descendents of slaves—had been woefully neglected by the public school system. Conroy was determined to provide them with the education they deserved, but he never expected the profound lessons the children would impart on his own life.
Yale Needs Women
By the 1960s, the existence of coeds at U.S. colleges was widespread. But many colleges–especially Ivy Leagues–resisted allowing women to pass through their doors. The existence of the Seven Sisters allowed many Ivies to put off making their school co-educational, claiming that women had access to education of their own. In 1969, nearly three decades after their biggest rival, Harvard, Yale began allowing women to join their ranks. But it wasn't easy sailing from there, as shown by Anne Gardiner Perkins's well-researched and fascinating book. Perkins interviewed many of the 575 women who were in that first class, finding out what it was like then and where they are now.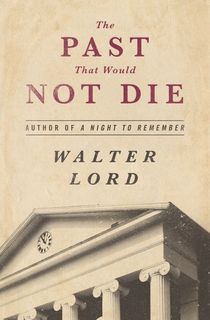 The Past That Would Not Die
In 1961, James Meredith decided to apply to the University of Mississippi. The only problem with his college of choice? They had not accepted a single Black student, despite the Supreme Court's ruling in Brown v. Board of Education. Undeterred, Meredith filed a lawsuit against the university, and in 1962, an injunction was issued to force their hand. Walter Lord draws a clear picture of the riots and mayhem that ensued as the Air Force veteran with 60 transfer credits registered at his college of choice.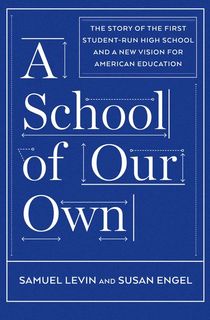 A School of Our Own
In 2010, young Samuel Levin found himself frustrated with his junior year of high school. Irrelevant curricula, uninspiring teachers, and disaffected classmates were making school a chore. So Levin proposed something different: the Independent Project. For a semester, he and his classmates ran their own school—and they saw amazing results. This story of this inspirational project was written by Levin and his mother, Susan Engel.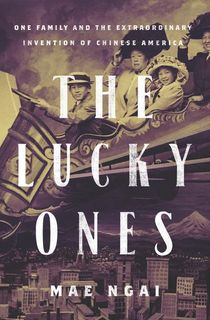 The Lucky Ones
At the heart of this fascinating generational saga lies a landmark Supreme Court case. Ngai follows the family of Joseph Tape, who immigrated from China to San Francisco at age 12. 21 years later, his seven-year-old daughter, Mamie became the center of the Tape v. Hurley case after her exclusion from the Spring Valley School caused chaos in the San Franciscan school system. Echoing the Plessy v. Ferguson decision of 1896, Tape v. Hurley claimed that separate, equal school systems for "foreigners"—as all Chinese- and Asian-American residents were termed—was sufficient. The Lucky Ones continues to chart the Tape family as they integrate, assimilate, and gain access to America through both its schools and its communities.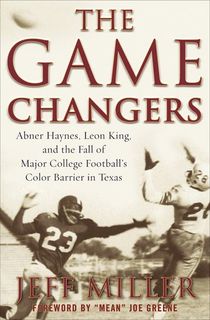 The Game Changers
Texas and football have had a long and mostly harmonious history. The Game Changers recounts a tumultuous time in their relationship, as two Black football players attempted to join the North Texas State College football team. Although the college had accepted Black undergrad students, the visibility of Black students on the football team presented new challenges for the pair of players, Abner Haynes and Leon King, as well as their teammates and their coaches. This singular story illustrates how one team's experience reverberates with the larger Civil Rights movement.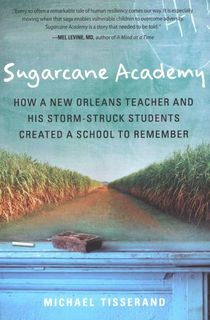 Sugarcane Academy
Hurricane Katrina continues to be remembered as one of our nation's most devastating natural disasters. Although the images of a drowning city remain vivid, the realities of the aftermath are less visible. In this moving memoir, discover a group of parents, children and one teacher who banded together to make the most of their education, even if it meant a one-room schoolhouse.
I am Malala
The youngest recipient of the Nobel Peace Prize tells her own story in this galvanizing tale of a young woman's attempt to make the most of herself. Malala Yousafzai was on her way to school in Pakistan when she was shot in the head by the Taliban. The young woman miraculously recovered and went on to become one of the world's most well-known activists for the education of women and girls.
A Girl Stands at the Door
Ruby Bridges. Elizabeth Eckford. Lucile Bluford. You may know some or all of these names, but the vital contributions of the young Black girls and women who were often the first to desegregate white schools across the country are hardly fully understood or recognized. This fascinating book is based on hundreds of interviews with the women who once were children expected to do an immense and draining duty.
Reading Lolita in Tehran
In 1995, Azar Nafisi invited some of her former students to her home to discuss Lolita, a novel whose discussion was forbidden by Nafasi's employer, the University of Tehran. Over the next two years, Nafasi and the young women she had mentored met weekly to continue their English literature classes—free from the restraints that would have been created by the university. Nafasi's moving memoir shows how literature speaks across cultures, genders, languages, and religions and opens the world for its readers.
Behind the Beautiful Forevers
A National Book Award Winner, Katherine Boo's exploration of Annawadi, a Mumbai slum, is populated by many fascinating and real characters. One of the most compelling is a young woman named Manju, who is working towards becoming the first woman from Annawadi to graduate from college. Old and new India come together in this dramatic and highly readable tale, which takes place over the course of three years.
This post is sponsored by Sourcebooks. Thank you for supporting our partners, who make it possible for The Archive to continue publishing the history stories you love.
Featured photo of Little Rock Nine courtesy of: Washington University Libraries, Henry Hampton Collection