It's that time of year again–when everyone is gearing up for their next adventure. Fortunately, traveling is actually possible once again. Whether you're looking for inspiration for your next destination or a cheaper, mental vacation, these travel books are sure to feed your wanderlust.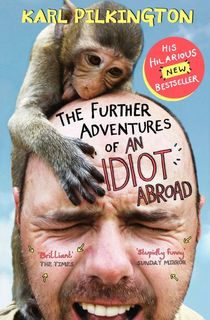 The Further Adventures of an Idiot Abroad
British comedian Karl Pilkington starred in An Idiot Abroad, a TV series and practical joke-turned-sociology experiment in which Ricky Gervais and Stephen Merchant send him on a trip around the world. A homebody with no interest in going outside his comfort zone, Pilkington's experiences resulted in this hilarious book. He takes us through Alaska, Siberia, a South Sea island, and beyond; including dangerous stunts like running with the bulls in Pamplona and storm chasing through Tornado Alley.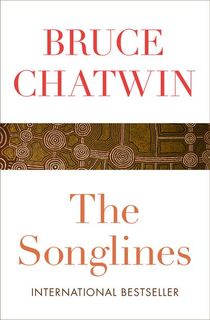 The Songlines
Bruce Chatwin has been called the greatest travel writer of his generation. In one of his last books before his 1989 death, Chatwin traversed Australia—not just to explore the unparalleled beauty of the distant continent's landscape, but to immerse himself in Aboriginal history and culture. The result is a reverent journey into the past and a thoughtful reckoning with the present.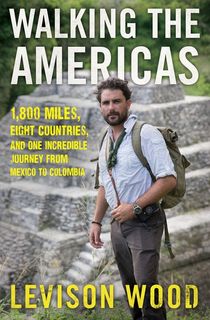 Walking the Americas
British adventurer Levison Wood is known for his extensive travels. This Sunday Times bestseller recounts his trek through Central America and Mexico, chronicling the people, places, and rich cultural diversity he encountered along the way. From ancient Mayan ruins to dazzling cities to dangerous jungles, Wood "elevates this already fascinating landscape with lively prose that combines travel journal with history lessons, memoir, and survivalist handbook" (Booklist).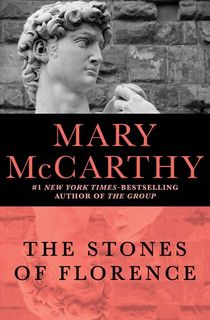 The Stones of Florence
Did you know that America took its name from a Florentine traveler named Amerigo Vespucci? That's just one of the many tidbits you'll learn in this love letter to Florence, Italy, penned by critic and New York Times bestselling novelist Mary McCarthy. She takes readers through the city's winding streets and rich history, including its claim as the birthplace of the Renaissance and its towering figures, from Michelangelo to the notorious Medici family.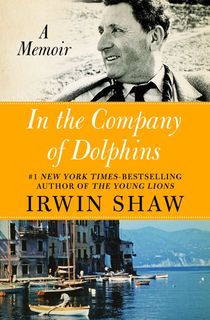 In the Company of Dolphins
Charming and nostalgic sketches of Shaw's time in the seaside towns of Italy, this slim book harkens back to the golden days of travel writing. Eventually, it would become almost cliché for a writer to publish a book describing their time in Italy (and in fact, this is not the only book about Italy on our list), but Shaw's rendition is fresh and engaging. In the Company of Dolphins is the perfect book to pick up before a trip to Italy.
"Exterminate All the Brutes"
Lindqvist's unconventional book combines modern travelogue with a history of European colonialism in Africa, tracing Kurtz's route in Joseph Conrad's Heart of Darkness–from which this book also takes its title. Be warned: This is, obviously, not a light read. But Lindqvist's journey will wrap you up and leave you shaken.
Related: 17 Historical Places You Need to See in Your Lifetime
A Winter in Arabia
Although a British woman, Freya Stark had long lived a multicultural life. Raised in Italy and speaking German, she became fascinated by the Middle East after reading The Thousand and One Nights as a young girl. After working as a nurse in World War I, Stark journeyed out to the East. Having learned Arabic in London, she was able to mix with locals in Iraq, Lebanon, Damascus, and more. She eventually learned Persian, visited Persia, Yemen, Kurdistan and more. Her travelogues (of which A Winter in Arabia was fifth) were hugely popular back in Britain. One of the earliest travel writers, Stark's writings remain evocative and beloved today.
Among Flowers: A Walk in the Himalaya
Jamaica Kincaid may be more famous for A Small Place, her exploration of tourism in her native Antigua, but Among Flowers places her in a strange land and among her favorite things in the world, flowers. When National Geographic asked where Kincaid would most like to go to write a travel book, she immediately chose Nepal–an undervisited country filled with plants and flowers rarely seen in the United States. For a gardening fiend, it's the perfect trip. A slim, beautifully written travel journal, Among Flowers is difficult to quantify–and to put down.
Related: 50+ Historical Fiction Books That Will Take You Around the World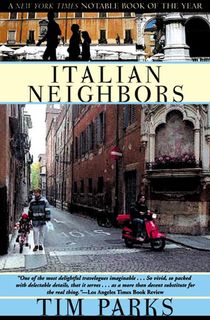 Italian Neighbors
This humorous portrait of Parks's 10 years in Verona will charm you with its specificity and its light-hearted cynicism. Parks, born and raised in England, married an Italian woman and moved with her to Verona, where her family resides. Both an outsider and an insider, Parks's understanding of the small city is unlike any other.
Blue Highways
In the 1970s, Least Heat-Moon set out on a strange journey. He decided to take only "blue highways": secondary roads often denoted in blue on older maps. Avoiding actual highways, Least Heat-Moon avoided major cities, encountering a different slice of American life along the way. Least Heat-Moon had just lost his job and separated from his wife when he undertook this journey. Blue Highways is an invocation of a simpler time in America's history.
Portraits and Observations
Capote may be most remembered for his true crime classic, In Cold Blood, but the writer conquered many genres. In The Muses Are Heard, collected in Portraits and Observations, Capote tagged along on a fascinating trip, as the cast of the classic musical Porgy and Bess toured Russia in 1955-1956. Cold War tensions were at their peak, and this was the first time an American show had ventured to Leningrad since the Bolshevik Revolution. Capote had been hired by The New Yorker in hopes that he would write a story that made both the Soviet Union and America come off well. His final version was perhaps a bit more realistic than his editors anticipated.
Related: Checkpoint Charlie: That Time American and Soviet Tanks Faced Off in a Divided Berlin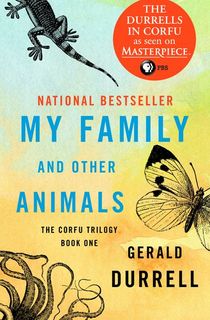 My Family and Other Animals
The basis for PBS's series, The Durrells in Corfu, My Family and Other Animals is the first of Gerald Durrell's autobiographical trilogy focusing on the clan's time in Corfu, a small island off the coast of Greece. Durrell, who was a naturalist as well as an author, has a knack for description that extends to people, animals, and nature. This charming autobiography looks back at the family's first five years on Corfu.
Long Ago in France
Although Mary Frances Kennedy Fisher has fallen out of fashion today, she was once of the most beloved writers of the mid-20th century. A food and travel writer, Fisher helped begin the fad of writing about French culture and cuisine. In this memoir, Fisher looks back to the beginning of her life and her marriage as she herself draws closer to the end. Long Ago in France combines the wisdom of age with the excited eyes of youth on a new country.
Related: 8 Strange Places from Around the World That You Won't Find in Your Average Guidebook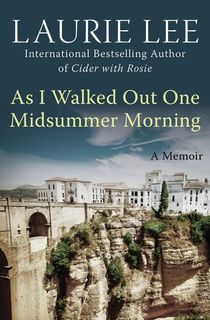 As I Walked Out One Midsummer Morning
Lee made a living on his travel memoirs. This, his second, follows his life as he leaves behind his small village in Gloucestershire for a more exotic life in Spain. Lee walked all the way from Gloucestershire to London, over 100 miles, before sailing to Spain. Arriving there in the mid-1930s, just before the outbreak of war, Lee is soon surrounded by conflict, while getting to know the locals and the lay of the land. This fascinating travelogue will keep you reading.
The Road to Oxiana
This 1937 travelogue is considered the first great travel memoir. Byron, who was distantly related to the poet Byron, describes his journey through the Middle East to Oxiana (the border of modern Afghanistan) in lush language–and never misses an opportunity for a joke.
Related: 6 Fascinating, Mythical Places That Most Likely Never Existed
The Singular Pilgrim
In the early 2000s, Rosemary Mahoney decided to begin a rather unusual adventure: She undertook six of the most famous pilgrimages of the world, regardless of the religion with which they were associated. Mahoney, an American-Irish Catholic, visits India, Spain, France, England, Syria, and, finally, Ireland, in a search for God and the humanity that connects us across cultures.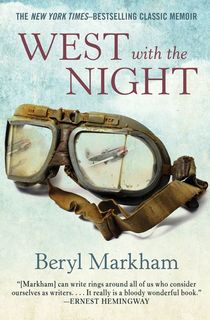 West with the Night
Beryl Markham was extraordinary in many ways. Born in England and raised in Kenya, she became a pilot in her 20s. Not long after, she became the first woman to fly across the Atlantic from east-to-west–a more difficult route than the west-to-east undertaken by Charles Lindbergh and Amelia Earheart. Her memoir, West With the Night, describes her many adventures, Kenya, and the eccentric people she met during her travels. Markham's writing was famously praised to the heavens by Ernest Hemingway, who was incredibly stingy with his accolades for other writers.
Related: Amy Johnson: England's Pioneering Female Pilot Died Under a Shroud of Mystery
Trieste and the Meaning of Nowhere
Jan Morris, Welsh historian, decries the title of travel writer: She prefers to think of her work as a portrait of a city or place rather than a travelogue. But the best travel writing is that which fully understands its setting, and Morris's work certainly does that. In Trieste and the Meaning of Nowhere, Morris recalls her many visits there, including ones made before her gender transition. This small, less-often visited city has a unique sense of being lost in history that brings out an elegant melancholy that's somehow utterly irresistible.