We all love winning a good game of trivia. What we don't love, is getting tripped over history questions we forgot from our grade school days. Fret no longer. This list of history-themed trivia books is sure to make you a master of the past.
Impress your friends and colleagues with witty tidbits on past presidents, fascinating feminist facts, New York's hidden history, and so much more. These books are perfect to flip through, find a conversation starter, or freshen up your history knowledge. So start reading to find out everything you've ever wanted to know, and more importantly, win that game of trivia and become your team's hero.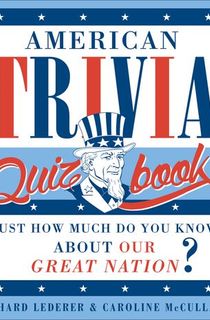 American Trivia Quiz Book
Think you know everything about the United States? Test your skills with this complete book of USA trivia. Filled with informative quizzes, fun facts, and challenges, this book has the answer to all your questions. From Christopher Columbus to Michelle Obama, and so much more, find out about the people, places, and events that have shaped the America we know.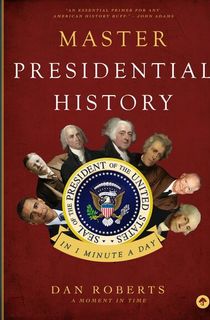 Master Presidential History in 1 Minute a Day
This is a fun and informative fast-track into America's presidential history. Acclaimed historian and author Dan Roberts has collected all the facts and trivia you could ever want for each of America's leaders. From Washington to Trump, Roberts' trivia book has got you covered. Just one minute a day with this book is guaranteed to make you a master of presidential history!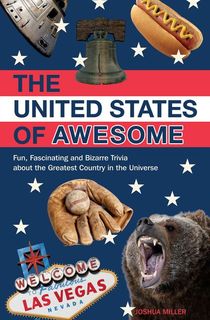 The United States of Awesome
Discover the history of the United States in a fun way! With wacky facts and hilarious trivia, author Joshua Miller spares no detail in capturing the complete history of our nation. You'll find entertaining and downright strange facts on just about anything related to U.S. history, from George Washington's dogs to Abe Lincoln's unlucky son.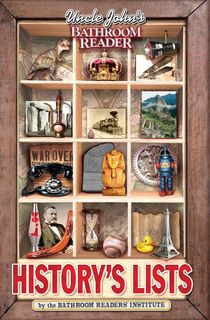 Uncle John's Bathroom Reader: History's Lists
Uncle John is here to give you some fun and exciting history lessons! This action-packed book has over 500 pages stuffed with history's most famous and wacky stories. Whether you're a history amateur or a trivia buff, you'll love learning about the strange and weird events that make up our history. Discover fun facts all the way back to the Stone Age and up to the Modern Age!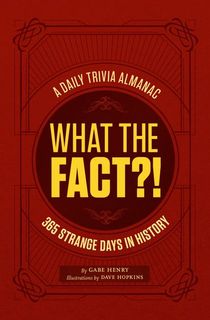 What the Fact?!
Want to know about the strangest days in history? If so, this book is for you! For each day of the year, this illustrated almanac gives you the weirdest moment from that same day in history. With a wide array of historical subjects, you can learn an interesting fact and a conversation starter every day, all year round.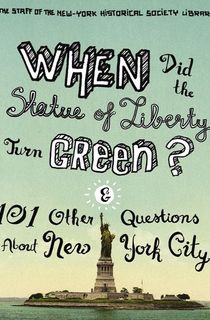 When Did the Statue of Liberty Turn Green?
The Staff of the New York Historical Society Library brings forth a collection of answers to popular questions from New York's most curious locals and tourists alike. Discover endless trivia on never-before-answered questions about the untold people, history, and events of New York City. This is a must-read for New York lovers who can't get enough of the Big Apple's rich history.
Women of Interest
This is the best trivia book for women and fellow feminists. Impress everyone with your extensive knowledge of women's history. From notable women and creative inventions to wacky facts and hilarious historical events, this is a one-stop shop for women's trivia. Quiz yourself and your friends to find out who really knows it all.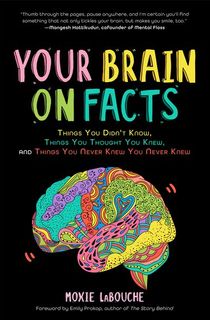 Your Brain on Facts
This trivia book is basically a crash course in history on steroids. Your Brain on Facts offers exciting history tidbits on science, art, technology, music, and more. Fill your brain with hidden history and long-lost facts, and show off that knowledge at your next trivia game night! This book also makes a great gift for the brainiacs or trivia buffs in your life.