A few weeks ago, a friend asked me to give him the "Sparknotes version" of the ongoing crisis between Israel and Palestine. Referencing the website that posts short summaries of classic books—typically perused by high schoolers who didn't do their English class reading on time—what he was really asking for was an easily digestible overview of the conflict.
It was a timely topic of conversation. The Israeli-Palestinian conflict has been dominating headlines since fighting intensified in April 2021, resurfacing questions that have gone unanswered since the end of World War II. Founded by Jewish refugees and Holocaust survivors, Israel declared statehood in 1948 after wresting territory from Palestine and displacing hundreds of thousands of Palestinians. The two states have been in turmoil ever since, with a peace agreement yet to be reached.
I may have just given you the most succinct summary I could muster, but as a complex conflict that raises questions about ancestral lands, nationalism, the plight of refugees, and human rights abuses, the friction between Israel and Palestine deserves more than just a Sparknotes version of events. For a deep dive into the history of this complicated and emotionally charged subject, we've rounded up 10 books that explore the Israeli-Palestinian conflict, including history tomes and memoirs alike.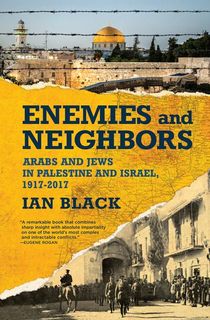 Enemies and Neighbors
A detailed account of conflict in the region from the year 1917 through 2017, Enemies and Neighbors "has achieved the rare distinction of being acclaimed by both Israeli and Palestinian historians for its rigor and impartiality" (Financial Times). Covering such monumental events as the early arrival of Zionists in Palestine, the Holocaust, the Palestinian Nakba (Arabic for "catastrophe"), and more recent developments, Ian Black delivers a comprehensive history of the dispute and shares social and cultural insights from his time as an on-the-ground reporter in the region.
Related: 13 Books That Explore the History of World Religions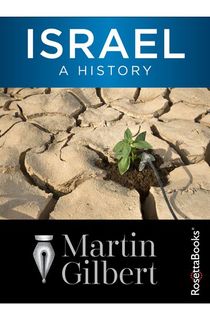 Israel
This book was called "the most comprehensive account of Israeli history yet published" when it was released in 1998, and it still holds up today (The Sunday Telegraph). Written by famed British historian Martin Gilbert, Israel explores the turbulent history of this young state, and leaves us with a hopeful vision of what peace in the region could look like: "Martin Gilbert has left us in his debt, not only for a superlative history of Israel, but also for a restatement of the classic vision of Zion, in which a Middle East without guns is not a bedtime story but an imperative long overdue" (The Times, London).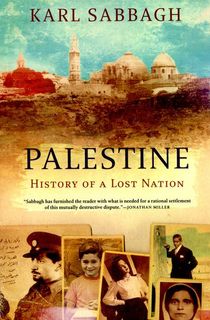 Palestine
Aptly subtitled History of a Lost Nation, Karl Sabbagh's Palestine offers a vital and often-overlooked perspective on the Israeli-Palestinian conflict: that of Palestinian citizens themselves. Beginning with the emergence of a uniquely Palestinian identity from the various tribes, ethnicities, and religions that have populated the region for centuries, Sabbagh also describes the modern-day experiences of displaced Palestinians. Even in times of strife and diaspora, this group has a rich culture and heritage that binds them together.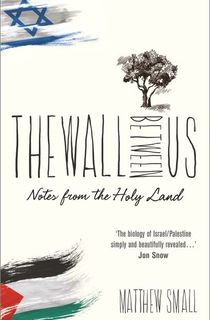 The Wall Between Us
In 2012, fiction writer and freelance journalist Matthew Small traveled to the Holy Land to deepen his understanding of the dispute afflicting the region. He began his immersive experience by harvesting olives with Palestinian farmers in the West Bank, and eventually joined an organization of international and Israeli volunteers working to sow the seeds of peace. This book is the fruit of that labor. In The Wall Between Us, Small conveys both the joy and suffering he witnessed and relates what he learned about the deep divide between Israelis and Palestinians. Above all, he affirms that change and open dialogue are possible.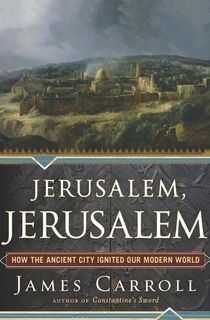 Jerusalem, Jerusalem
Jerusalem is one of the hottest points of contention between Israel and Palestine, with Israel laying claim to the entire city, and Palestine claiming jurisdiction over East Jerusalem. In fact, the most recent outbreak of fighting is due in part to events that took place there. Israeli police officers harassed Palestinian worshipers during the Muslim holy month of Ramadan, further deteriorating the already-fragile relationship between both nations. In order to fully understand how Jerusalem became a hotbed of civil unrest, one must first learn about the city's lengthy, fraught history and its religious significance to Jews, Christians, and Muslims alike.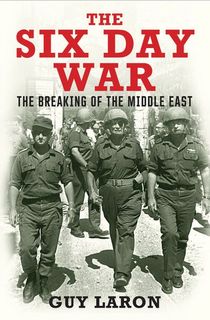 The Six Day War
As its name suggests, the Six-Day War was fought in just under a week. When it ended on June 10, 1967, the map of the Middle East had been redrawn, with Israel occupying the Gaza Strip and the West Bank. As author Guy Laron reveals, this war wasn't just a regional conflict, but a matter of global interest that involved influence from other nations, from the United States to Russia to Syria.
This book "mak[es] us look afresh at the events that led to conflict between Israel and its neighbors," examining not just what happened, but why (Financial Times). The effects of the Six-Day War are still felt today, making this essential reading for anyone looking to understand the Iraeli-Palestinian conflict in its entirety.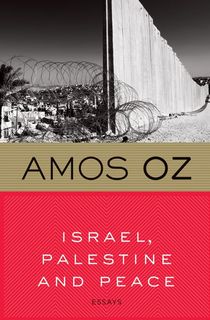 Israel, Palestine and Peace
Hailed as "the modern prophet of Israel," late author Amos Oz was an early advocate for a two-state solution, and one of the founding members of the activist group Peace Now (Sunday Telegraph, UK). This collection of moving essays explores the Israeli-Palestinian conflict and Israeli identity from a variety of angles. Curious readers won't want to miss the award-winning author's musings on this deeply divided region where peace and stability remain elusive.
Related: These Fascinating Jewish History Books Illuminate the Path of the People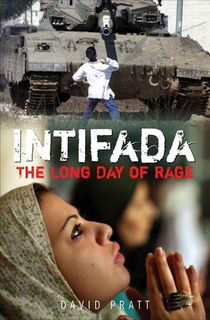 Intifada
Award-winning foreign correspondent and filmmaker David Pratt takes readers into the unrest brewing in Gaza and the West Bank in his book Intifada—an Arabic word denoting an uprising against one's oppressors. Pratt explores various Palestinian uprisings against Israel and contextualizes the anger fueling their militaristic resistance. Published in 2007, this "essential portrayal of the ongoing human tragedy" contributes key background information to the conflict that still rages on today (Library Journal).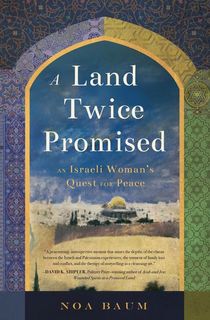 A Land Twice Promised
Noa Baum grew up in Jerusalem, where she heard harrowing tales from Holocaust survivors and was surrounded by the turbulence of a nation at war. When she moved to America, she befriended a Palestinian woman, also from Jerusalem, who had grown up under the shadow of Israeli occupation. In this deeply personal memoir, Baum explores their unlikely friendship and how she discovered common ground with the "other," challenging everything she thought she knew.
Related: The 16 Best Autobiographies To Change Your View of History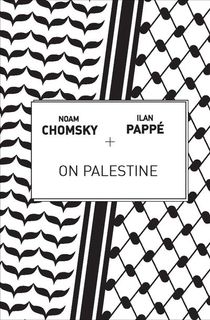 On Palestine
From Middle East historian Ilan Pappé and Noam Chomsy—acclaimed historian, political activist, linguist, philosopher, and the list goes on—comes this 2015 sequel to their book Gaza in Crisis. On Palestine was written in the wake of the escalation of violence that occurred in 2014. Pappé and Chomsy don't mince words as they call on the international community to liberate Palestine and end the human rights abuses authorized by the Israeli government.
This post is sponsored by Open Road Media. Thank you for supporting our partners, who make it possible for The Archive to continue publishing the history stories you love.