On February 24, 2022, Vladimir Putin declared Russia would be embarking on a "special military operation" in Ukraine. This was followed by blasts in Kyiv and Kharkiv, Ukraine's capital and second-largest city, respectively. The invasion occurred as Ukraine was considering joining NATO, a prospect that Putin found threatening.
Though this news has been particularly alarming and heartbreaking, the conflict between Ukraine and Russia has been formally ongoing since 2014—and the larger history and political reasons for this war stem back even further. The four books below give much more context to the history between Ukraine and Russia, and Putin's motivations for invasion.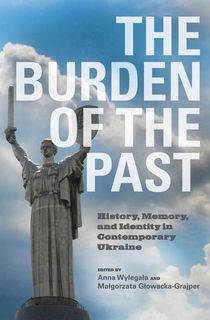 The Burden of the Past
This book of essays explains how shifting borders, totalitarianism and trauma have each shaped Ukraine's history, and how memory plays a role in shaping Ukrainian politics, identity and culture.
In Ukraine, memories of the past have been largely influenced by political agenda. But when the Soviet Union collapsed, Ukrainians were able to begin to remember the past as it truly was, leading to new conflicts and "memory wars." The Burden of the Past explores how memories—and history—can be warped, and the effects this can have on a country trying to carve out a better future.
"A milestone of the scholarship about Eastern European politics of memory." —Wulf Kansteiner, Aarhus University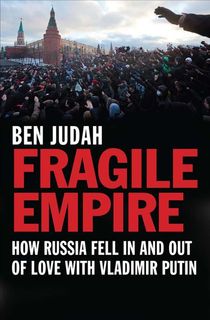 Fragile Empire
Vladimir Putin was President of Russia from 1999-2008, was reelected in 2012, and has held the position since. As such, understanding him is essential to understanding the current conflict.
To do just that, journalist Ben Judah traveled extensively in Russia and the former Soviet republics, interviewing everyone from ordinary Russian citizens to Putin's colleagues and government officials. This book is the result of Judah's efforts, and paints a full picture of Putin's rise to power and how it has affected Russia.

"[A] dynamic account of the rise (and fall-in-progress) of Russian President Vladimir Putin." —Publishers Weekly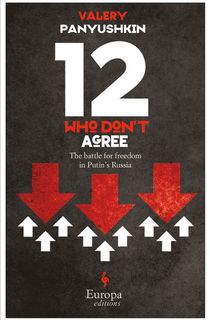 12 Who Don't Agree
Sometimes, a close look at a single event can illuminate a larger narrative. In 12 Who Don't Agree, Valery Panyushkin profiles 12 dissidents who participated in 2007's March of the Dissidents, a demonstration protesting Putin's leadership of Russia.
In a country where freedom of the press is not guaranteed, writing this book was a risk. But it's one Panyushkin thought necessary, and together, the dissidents' stories explore what happens when a ruling class does not value human rights, equality, or basic decency and fairness.

"Panyushkin reveals a great deal about post-Soviet Russia and the kinds of constraints on freedom that most citizens still live with and try to work around. . . . [He] writes in vivid tableaux." —Los Angeles Times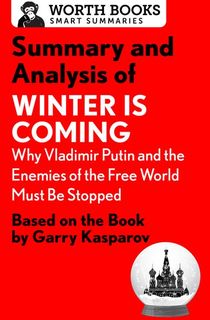 Summary and Analysis of Winter Is Coming: Why Vladimir Putin and the Enemies of the Free World Must Be Stopped
Winter Is Coming is the best-selling book on Russia's slide back into dictatorship. But if nonfiction books aren't your thing, this summary from Worth Books will give you all the highlights.
Russian dissident and chess champion Garry Kasparov starts at the falls of the Soviet Union, explains Russia's failed attempt at democracy, and then follows Putin's rise to power—and explains what his leadership means for the future of Russia, and the rest of the world.
Featured image via Max Kukurudziak / Unsplash