November marks the start of National Native American Heritage Month. The month is meant to "celebrate rich and diverse cultures, traditions, and histories and to acknowledge the important contributions of Native people," as stated by the National Congress of American Indians. The indigenous population of the United States has a complex and often fraught history. If you are interested in exploring that history, we put together a list of books on the subject last year.
Aside from history, there is a vast body of works that explore issues surrounding present-day Native identity. What does it mean to be a Native American in the modern era? How have the legacies of colonialism and American westward expansion impacted the lives of people today? The authors on this list address these questions and more through their memoirs and personal stories.
Walking the Trail: One Man's Journey Along the Cherokee Trail of Tears
In 1989, Jerry Ellis became the first person in the 20th century to walk the entire 900-mile route of the Trail of Tears. In 1838, US soldiers forced thousands of Native people in the Southeast out of their homes and marched them out to Indian country in modern-day Oklahoma. Ellis recounts his journey tracing the trail in reverse in an attempt to honor his ancestors and draw attention to the horrors they endured in the 19th century. Ellis interweaves his story with Cherokee history and myth in order to paint a full portrait of the people who originally walked the trail, to show who they were beyond the tragedy.
Crazy Brave: A Memoir
Crazy Brave is the first of Joy Harjo's two memoirs about her artistic development. Harjo, the nation's first Native American Poet Laureate and a member of the Muscogee Nation, recounts her journey to becoming a poet. Growing up in Oklahoma, she would often use her imagination and sense of connection to the natural world as a form of escape from life with an abusive stepfather. Using her naturally lyrical voice, Harjo crafts a story of survival and growth out of the breakdown of a family.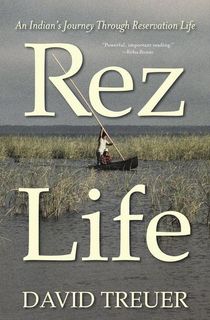 Rez Life
Using his skills as a novelist and academic, David Treuer paints a detailed picture of Native American reservation life. Treuer, a member of the Ojibwe Nation who was raised on the Leech Lake Reservation in Minnesota, uses his personal connection to the reservation as a jumping-off point for exploring its past, present, and future. He sheds light on frequently misunderstood modern issues, such as tribal sovereignty, treaty rights, and conservation, through tracing the history of relations between Native Americans and the US federal government. What emerges is an informative book that's "important in the way Dee Brown's Bury My Heart At Wounded Knee was," according to the Minneapolis Star-Tribune.
Bad Indians: A Tribal Memoir
The true story of the Native population of modern-day California has often been overlooked by historians. Author Deborah A. Miranda uses Bad Indians not just to tell her story and the stories of fellow members of the Ohlone Costanoan Esselen Nation, but to shed light on the forgotten experience of indigenous Californians. Using oral histories, newspaper clippings, and personal reflection, Miranda traces the history of the Native population of California from the establishment of missions by the Spanish in the 1700s to her own experiences in the present. Her memoir sheds light on the threads that connect our own lives to the past.
Related: Demystifying the "Indian Wars", a Complex Series of Conflicts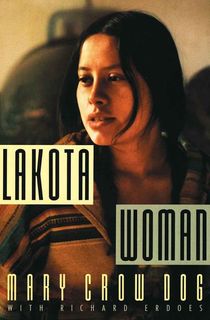 Lakota Woman
When Mary Brave Bird was a teenager, she ran away from the Rosebud Indian Reservation in South Dakota as a sign of rebellion against her Catholic missionary school and the violent nature of life there. When she was 18 she joined the American Indian Movement to fight for Native rights. During her time with AIM, she participated in several historic acts of protest, including the occupation of the Bureau of Indian Affairs in 1972 and the 1973 occupation of Wounded Knee. Brave Bird recounts all of these events in Lakota Woman, as well as her marriage to Leonard Crow Dog, AIM's chief medicine man and the man who revived the Ghost Dance.
Earth Keeper: Reflections on the American Land
In Earth Keeper, Pulitzer Prize-winning novelist and poet N. Scott Momaday recounts his life through his relationship to the natural world. As a member of the Kiowa, Momaday was brought up on stories passed down through generations that emphasize the sacred connection between his people and their land. His memoir is at once a tribute and homage to his culture while also serving as a warning to preserve the land before it is too late. As he expresses so articulately, we all must be keepers of the earth.
Related: 10 Books to Read for Earth Day
Blonde Indian: An Alaska Native Memoir
When Ernestine Hayes returned to the Tlingit community in Alaska where she was raised, she didn't know how it would go. As a mixed-race woman, she felt alienated from both the indigenous community and the Eurocentric culture she experienced in Seattle and San Francisco. Hayes grapples with these personal struggles in her memoir as she also describes those of the Tlingit men and women who never left home, interweaving Tlingit tales and legends throughout. What emerges is not only her story, but a portrait of the entire Tlingit community.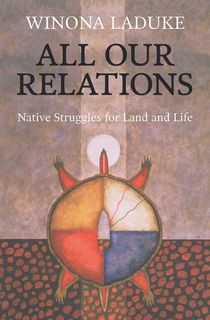 All Our Relations
In her book, environmental activist Winona LaDuke chronicles the history of Native struggles against the destruction of their culture and the environment around them. LaDuke, who has dedicated most of her career to restoring land to indigenous nations and protecting that land from environmental harm, supplements her own research with personal testimonies from other Native activists. Her book features chapters on the efforts of the Seminoles, the Northern Cheyenne, and her own Ojibwe people. Throughout the book, LaDuke makes a strong and compelling case for self-determination.
Related: 20 American History Books to Educate and Inspire Readers of All Ages
Carry: A Memoir of Survival on Stolen Land
Toni Jensen has always been aware of the presence of guns around her. She was raised by a card-carrying member of the NRA, she had guns shoved in her face during the 2016 protests at Standing Rock, and she currently teaches on a concealed-carry campus. As an indigenous woman, a member of the Métis Nation, she is also very aware of the possibility for racial and gender violence and the biases to be found in the justice system. Her urgent and timely memoir is a reflection on violence of all kinds—gun violence, sexual assault, and the long-lasting consequences of environmental damage—from an indigenous perspective.