Ireland is known to many for its lush green scenery, historic sites, and rich Celtic culture. However, many forget it was also the arena for a long and bitter conflict—a fight for independence from British rule. The Irish War of Independence was fought between the Irish Republican Army and British forces from 1919 to 1921, though the events that led up to the conflict were planted long before, and the effects this war had would linger for many, many years. But what caused such high tensions? How was Ireland shaped by this brutal fight? And was the IRA a terrorist group, or merely a group of desperate people who wanted to take back control of their country?
Related: 10 Best War Podcasts for Every Military History Buff
The fight for Irish independence was a complicated one. It can—and should—be examined from multiple angles and perspectives. Here are eight of the most in-depth and intriguing books to guide you through an understanding of Ireland's bloody feud as well as what led the island nation to be divided into the Republic of Ireland and Northern Ireland.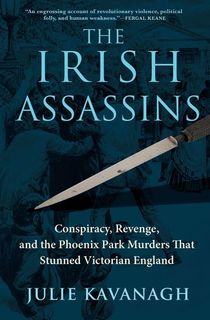 The Irish Assassins
History meets true crime in this riveting account of a headline-making assassination. Ireland's Chief Secretary Lord Frederick Cavendish and Undersecretary Thomas Burke were murdered in Dublin's Phoenix Park on May 6th, 1883. A militant faction called the Invincibles stabbed the men with special surgeon's blades—and these assassins had been bankrolled by American supporters of Irish independence. Prior to this deadly incident, there was a general air of goodwill fostering between British Prime Minister William Gladstone and Ireland's leader Charles Stewart Parnell. But this attitude—and their secret plan to achieve peace and independence—came to an abrupt end with the bloodshed.
Related: These Irish American History Books Explore Rich History and Culture
Julie Kavanagh's crucial book explores the events that preceded and followed these fateful assassinations. From the beginning of Parnell's downfall with an adulterous affair to the investigation led by Superintendent John Mallon, nicknamed the "Irish Sherlock Holmes", this tale spans across Donegal, Dublin, London, Paris, New York, Cannes, and Cape Town.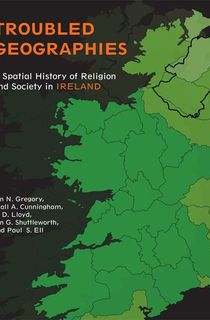 Troubled Geographies
The borders of Ireland have been carved by its religious, ethnic, and political identities. And it's these very identities which gave shape to its troubled history. In this keenly detailed book, the tumultuous history of Ireland is mapped out by its periods of change. From 16th-century attempts to plant English Protestants throughout the country to combat indigenous Irish Catholics to the rise of the "Celtic Tiger" and the violence rampant throughout the late 20th century, this books finely illustrates how modern Ireland came to be.
Related: 10 Epic Medieval Battles That Shaped History and the World's Borders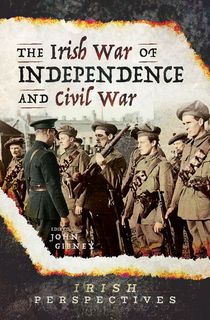 The Irish War of Independence and Civil War
After World War I, the United Kingdom saw the rise of a political revolution. These vastly changing tides were typical in postwar Europe as new states came about and different borders were cemented. However, this particular UK revolution was distinct because it didn't take place in one of the defeated regions, but rather within one of the victor powers. Following Ireland's Easter Rising of 1916, an independence movement saw the formation of the political party Sinn Féin, which partnered with the Irish Republican Army to stage an uprising against British rule.
Related: 10 War Books That Enlighten, Move, and Educate Their Readers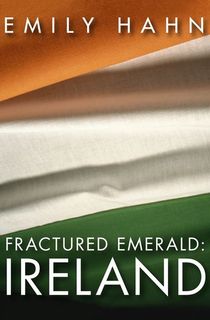 Fractured Emerald: Ireland
Using both thorough historical research and sharp personal observation, author Emily Hahn takes readers into the vast depths of Irish history. From early legends of great kings and heroes to Ireland's Christian conversion to the modern era, this book details the trials of a conquered people and the rebellion against exploitative conquerers. Those who were willing to fight and risk their lives for independence would eventually succeed, but at the cost of a bitter divide which remains in Ireland even today.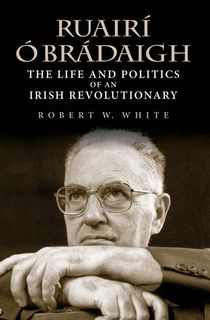 Ruairí Ó Brádaigh
Ruairí Ó Brádaigh died in 2013, yet he still remains a highly divisive and influential Irish political figure. Ó Brádaigh was the first chief of staff of the Irish Republican Army, as well as the president of the political party Sinn Féin. He was steadfastly uncompromising and stood as an articulate leader for the Irish Republicans, who were dissatisfied with the peace process in Northern Ireland.
Related: These Short History Reads Will Make You Smarter in a Snap
Ó Brádaigh's analysis of Irish history led him to believe that the peace process would lead only to the continued partition of Ireland and would result in continued conflict. This book encompasses the life and politics of the man who led IRA raids, faced imprisonment, escaped to a life on the run, suffered through a hunger strike, and was even considered a national security risk in multiple nations.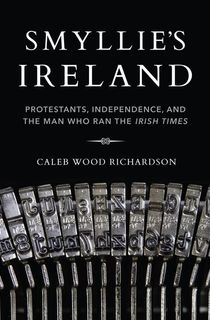 Smyllie's Ireland
While Irish Republicans fought to rid their country of British rule, people began to distinguish between "authentic" Irish culture and English influence. Irish Times editor R. M. Smyllie was one among the Anglo-Irish who stood somewhere in the murky in-between. As such, Smyllie often had to find his way through the painful course of being made to feel like an outsider in his own homeland. This text uses Smyllie as a stand-in for the larger Anglo-Irish experience, and explores how he and his generation handled such a tumultuous collision of identities to ultimately shape Ireland into what it is today.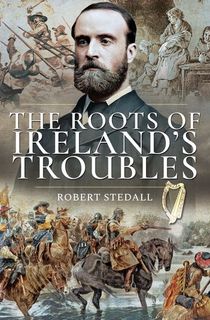 The Roots of Ireland's Troubles
Northern Ireland was tangled up in the Troubles—a violent and bitter conflict between nationalists and unionists—for three decades. The Troubles had multiple layers, including political, ethnic, and religious differences. But above all, this conflict was a result of historical events—though many texts look back only as far as the uprising of 1916.
Related: 16 Travel Books That Will Feed Your Wanderlust
This book argues a more in-depth historical view is necessary to grasp the full scope of what was at play during the Troubles. With comprehensive detail, author Robert Stedall touches on everything from Plantagenet intervention among the warring Gaelic chieftains to Cromwell's restoration of British rule following the English Civil War and William Pitt's resignation over the Irish Catholic emancipation question.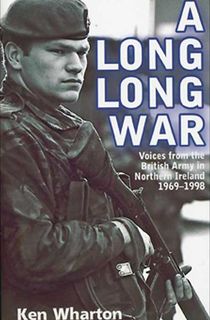 A Long Long War
In this book, author Ken Wharton has pieced together a visceral and vital record of Ireland's fight for independence. Within this work are stories from the most influential moments of the Troubles, from the Crossmaglen firefights to the 1988 corporals killings to the Ballygawley bus bombing and beyond. And each of these defining moments are told from the unlikely perspective of the British soldiers who served between the tumultuous times of 1969 and 1998.
Related: A Soldier's Story: 15 War Books Told by Those Who Were There
This post is sponsored by Open Road Media. Thank you for supporting our partners, who make it possible for The Archive to continue publishing the history stories you love.