Books inspire us for so many reasons, one of the main ones being that they remind us we're not alone. By reading about people who have overcome challenges and adversity, we can find inspiration and motivation to pursue our own aspirations and overcome obstacles that stand in our way. From Nelson Mandela's legacy to an Idaho woman's escape from her oppressive religion, this diverse collection of stories has something to inspire everyone.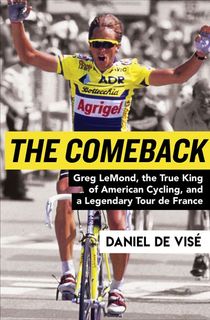 The Comeback
Making history in July 1986, Greg LeMond became the first American to win the Tour de France, the world's most prestigious and demanding bicycle race, beating renowned French cyclist Bernard Hinault. It appeared that nothing would be able to deter LeMond from dominating the world of cycling. However, nine months later, his world was turned upside down. A near-fatal hunting accident destroyed the progress he had previously made through intense training and appeared to dash any future hopes he had of continuing to compete as a cyclist.
Miraculously, in the summer of 1989, he won the Tour de France once again and set the record for the closest winning margin in history, by eight seconds over French legend Laurent Fignon. This inspiring account by author and journalist Daniel de Visé recounts LeMond's road to recovery as he persevered through his healing process. It is a story that reminds us to never give up on our dreams, regardless of the seemingly impossible obstacles that may throw themselves in our path.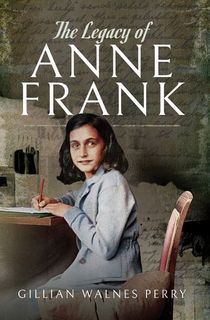 The Legacy of Anne Frank
There have been countless books written about Anne Frank's life and diary. Few, however, have explored the extraordinary influence she has had on people all over the world.
In this retrospective study, Gillian Walnes Perry traces the legacy of Anne Frank and shares new insights into her life. In every part of the world, Anne Frank's diary has helped mitigate the effects of violence and oppression, draw people together, and heal scars. This book shares the inspirational stories of people from far and wide, united by the words of one particularly witty and influential teenage victim of the Holocaust.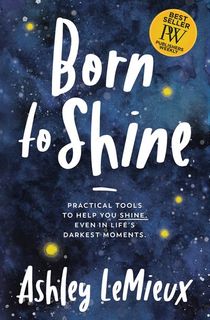 Born to Shine
Ashley LeMieux and her husband hadn't planned on becoming parents, but when two children needed a stable home, they wanted to give them one. This opened a new and love-packed chapter in their lives. And after four years, the LeMieuxs wanted to adopt the children officially. But they were blindsided when the biological parents contested, and the children were taken from them without even a chance to say goodbye.
After the tragedy, LeMieux entered the darkest season of her life. But, through it, she's learned how to overcome extreme grief and loss and shows readers how they can too. In Born to Shine, she shares a message of hope and inspires people to admit that everything is not okay. Because the truth is that even when life hits its darkest moments, people can still shine. With practical tools and personal reflections, LeMieux teaches how to turn the most painful times into the greatest lessons.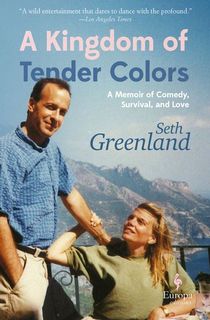 A Kingdom of Tender Colors
When Seth Greenland was unexpectedly diagnosed with an aggressive form of cancer at 37, it sent his life into a tailspin. A Hollywood screenwriter and comic, Greenland set out to save his life without losing his mind or, more importantly, his sense of humor.
In this one-of-a-kind memoir, Greenland journeys his disease from the initial heartbreak to entering chemotherapy treatments and medication to then taking on more natural remedies. Despite his fears, he fights for his life with no small measure of wit, honesty, and courage. Through his inspiring exploration, he shows how one can gain a new appreciation for life even at its most challenging stages.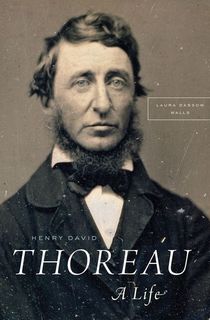 Henry David Thoreau
"The Thoreau I sought was not in any book, so I wrote this one," said author Laura Dassow Walls. The result is a definitive biography of Henry David Thoreau unlike any seen before. His journey to live without social distractions in a small forest inspired many individualists and cemented him as a transcendentalist, but Walden was only the beginning of Thoreau's intellectual life.
Walls surveys Thoreau's life in its entirety, from his early days of reflection and isolation to his work as a radical abolitionist who sought freedom for enslaved people at any cost. His firm belief in freedom and passion for nature continue to inspire all who come across his works.
Local
Jessica Machado was born and raised in Hawaii by a Hawaiian father and a mother from the American South. After their divorce, she felt disconnected from her distant mother and butted heads with her fiery father whenever he was around.
The family's separation clashed with an integral part of Hawaiian culture, and Machado struggled to feel like a local in her own home. Desperate to feel something more, she rebeled and moved to Los Angeles to find herself without the constraints of her family and culture. To her surprise, her isolation only became worse. Throughout, Machado makes sense of her story by connecting with Indigenous Hawaiian folktales and the island's anti-colonial history. Local is a moving memoir about family, loss, inner peace, and connecting with the land she tried to leave behind.
Young Mandela: The Revolutionary Years
Nelson Mandela is considered the father of modern South Africa. He is remembered today as the gray-haired man with a kind smile who spent years imprisoned before becoming the first Black president of South Africa. In this introspective study, award-winning journalist David Smith shares the untold story of Mandela's early years.
Beginning in the heart of racist South Africa, we learn about a young man finding his place in a society that would not accept him as an equal. We journey through Mandela leaving his family and living on the run, from assuming disguises and taking false names to organizing the first strikes to overthrow apartheid. Ending right around his imprisonment, Young Mandela gives readers a glimpse at the making of this historical icon.
Educated
Tara Westover was born on a rural farm in Idaho to strict Mormon parents. She spent her childhood and teen years working in her father's junkyard and helping her mom make natural medicine while attending a small, devout church. Her parents didn't believe in formal education or modern medicine and lived isolated from mainstream society. So isolated, that no one intervened in the physical and emotional violence that plagued Westover's household.
As Westover grew older, she became curious about the outside world beyond her family's beliefs and set out to receive an education. Against her father's strict rules, Westover attended Brigham Young University and eventually went on to receive a Ph.D. from Cambridge University. As Westover was transformed by her quest for knowledge, her home life became more abusive and violent. She eventually had to choose between the family who raised her and the new life she built for herself.
What I Talk About When I Talk About Running
World-renowned Japanese writer Haruki Murakami began running in 1982 to stay in shape and help clear his mind. He fell in love with the sport, and now after dozens of races and critically acclaimed novels, he reflects upon his relationship with running and the influence it has had on his writing.
It is not a guidebook to running, nor is it an autobiography about Murakami's life, but a self-reflective journal in which Murakami connects important pieces of his life to gain a deeper understanding of himself. The author's real-life stories reflect the unwavering patience and endurance of his writing and running careers. This philosophical memoir is inspiring for writers, athletes, and casual readers alike as Murakami shows their shared relationship through talent, focus, and endurance.