Some of the most enduring stories are those that were born into existence long, long ago. Today, Greek mythology is a topic of interest for many, but it also stands as an intriguing and gripping look into the way Ancient Grecians lived. From the wild and sordid tales of gods and heroes to an investigation into how these myths shaped our modern world, there is no end to the knowledge these stories can offer. Here are 12 essential Greek mythology books you can read to get a better grip on the past.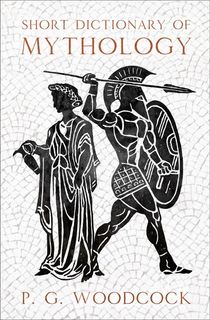 Short Dictionary of Mythology
Mythology is a vast well of stories and figures, and sometimes, you just don't have the time to parse through it all. So here's an easy A to Z reference guide! This concise yet in-depth text includes more than just Greek mythologies, however, expanding outward to Roman, Asian, and African mythological systems. Not only a gripping gateway to other mythologies, this book doesn't merely offer information on figures of lore like Medusa and Apollo, but also touches on those who have classically written about them, such as Homer.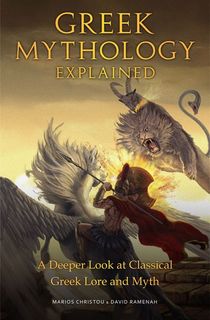 Greek Mythology Explained
This book takes six of Greek mythology's classic tales and retells them in ways which illuminate both famous and lesser-known characters in surprising and fresh ways. Bloody trials, devastating betrayals, sinister plots, and shattered hearts unfold for the likes of Odysseus, Lamia, Bellerophon, Icarus, Medusa and Artemis. And as readers follow them along on their fates, they're treated to an expanded look at their thoughts, feelings, desires, and motives.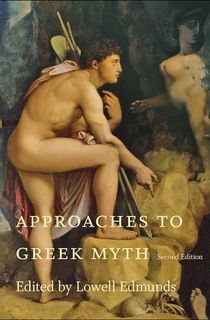 Approaches to Greek Myth
From the emergence of these mythologies in antiquity through their interpretation today, there is no one agreed-upon perspective. No one can say definitively whether myth is a narrative or a performance, if myth can be separated from its context, or even what myths meant to ancient Greeks—or what they mean today.
In this book, however, Lowell Edmunds brings eight contemporary experts together to discuss Greek mythology from historical, comparative, and theoretical perspectives. As readers are taken through each approach, these specific ideas are applied to myths to exemplify what such an approach has on the text.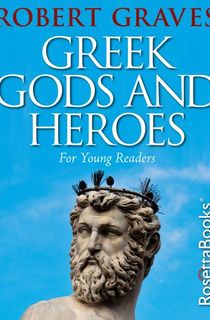 Greek Gods and Heroes
This accessible anthology is geared toward young readers, and include the essential core myths of the Greek gods and heroes. Though recounted with a direct approach, the myths in this book aren't watered down, and they contain a wealth of symbolism and history. From Hercules's great exploits to the curse of Pandora which shaped the creation of the world, this work by renowned historian and classicist Robert Graves is an excellent place to start with Greek mythology.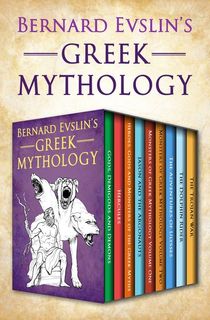 Bernard Evslin's Greek Mythology
For a more complete and thorough look at Greek mythology, Bernard Evslin's collection tackles the historical tales from every angle. In one volume of nine texts, Evslin covers topics such as gods and demigods, monsters, heroes, the Trojan War, and specific myths such as Jason and the Argonauts and the Dolphin Rider. Through tragedy, action, and triumph, these myths stood as a blueprint for the ways of life in Ancient Greece. Now this expansive collection can deliver readers into thousands of years into the past.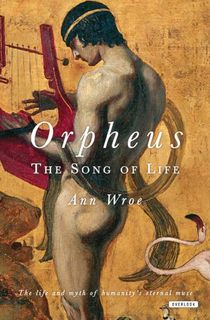 Orpheus
For a closer look at a prominent figure in mythology, check out Ann Wroe's Orpheus. This legendary musician and poet enchanted all living things—and continues to entice readers and history buffs to this day. From the well-known myth of his journey to Hades to retrieve his love Eurydice to his journeys alongside the Argonauts to acquire the Golden Fleece, this book follows the life of Orpheus from beginning to end.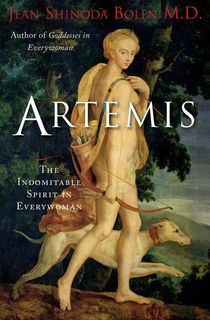 Artemis
Artemis was regarded by Grecians as a protector of young women and girls, the goddess of hunting, nature, and chastity. But this iconic figure influenced women far beyond the ancient times, paving a history of her own that extends even to the modern day. In this feminist exploration, author Jean Shinoda Bolen puts forward classic and contemporary depictions of the goddess while exploring the ways in which she has inspired real-life women to tap into their own strength and spirit.
D'Aulaires' Book of Greek Myths
In print for more than half a century, this book is an essential and accessible read for young readers looking to explore the world of Greek mythology. With sharp, present storytelling, D'Aulaires' Book of Greek Myths spins tales of the gods, goddesses, heroes, and monsters of ancient Greece as if there were here before us today. Alongside the stories are beautiful and evocative illustrations, making this read something to be treasured by consumers of all ages.
The Trojan War: A New History
The Trojan War stands today as one of the most notable war conflicts in history, and while its many depictions in classic literature are understood to have been rooted in fact, scholars have disputed how much of it is fiction. Author Barry Strauss utilizes recent archeological advancements to help uncover the truth of the 3,000-year-old battle.Diving into the strategies and the warring regions, Strauss puts this war into a context that still allows the grandeur of the tale to flourish.
The Dictionary of Classical Mythology
There is an endless number of important figures, locations, and artifacts tossed around in Greek mythology—so many that it can be difficult to keep track of them all. In this streamlined reference book, Pierre Grimal compiles all of the people, places, and things that live inside Grecian and Roman lore. From grandiose gods to notorious nymphs, this book is both a comprehensive starting point into classic literature and a perfect companion piece to various classic texts.
Myth and Philosophy: A Contest of Truths
Inspired by the work of Neitzsche and Heidegger, author Lawrence J. Hatab explores the fascinating relationship between mythology and philosophy in Ancient Greece. Folklore is often wielded as a way to impart the moral backbone of society, and in this book Hatab dives even deeper than the basic historical case study of values. Balancing the myths against the rational and objective world view, Hatab proclaims mythology an intelligent and useful tool across the years.
The Iliad
No collection of Greek mythology is complete without at least one of the works of the great poet Homer. In The Iliad, Homer weaves an epic of the Trojan War. This poem begins near the tail end of the decade-long war, and follows the quarrels and tragedies of the warrior Achilles, as well as the petty squabbles of the gods which bled over into the battlefield. This poignant and vast work is largely considered to be a masterpiece of classicism.