Amid increasing climate change, it is crucial to do our part in protecting the Earth by practicing sustainability and being intentionally environmentally conscious. But as we go about our lives, it's far too easy to forget to do small things that can ultimately make a huge difference for the health of our planet. I'm not here to point any fingers (I'm just as guilty as the next person), but one thing that we can begin doing, is getting back in touch with the natural world.
As a botanist and member of the Citizen Potawatomi Nation, Robin Kimmerer expresses her admiration for nature while gently urging readers to acknowledge that plants and animals have been our oldest teachers in her book Braiding Sweetgrass: Indigenous Wisdom, Scientific Knowledge and the Teachings of Plants. The author provides her perspective as a female Indigenous scientist to contend that all living things have lessons to teach and gifts to offer. When we relearn how to recognize this reciprocal relationship we have with nature, we will be able to start to heal the destruction that we have caused to our home.
Once you finish reading Braiding Sweetgrass, we encourage you to pick up this list of similar titles that also express reverence for nature and advocate for environmental sustainability.
The Quickening: Creation and Community at the Ends of the Earth
Not quite like any other Antarctica story you might have read before, The Quickening documents 57 scientists and their crew's journey to Thwaites Glacier to learn about a place previously unexplored by humans. Scientists wished to study the Thwaites Glacier since its deterioration could cause disastrous effects as the global sea level rises.
This book chronicles the long hours spent in the lab and offers a reflection on what it means to bring children into the world during climate change. Rush highlights the perspectives of scientists who have been ignored and diminished in the past, including voices from women and people of color. The result is a wonderful amalgamation of intellectual minds that express their insight about what Rolling Stone has nicknamed the "Doomsday Glacier."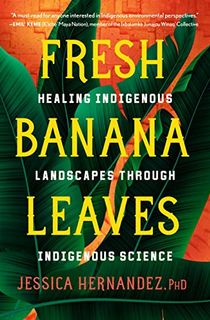 Fresh Banana Leaves
Although Indigenous communities are the most negatively affected by climate devastation, Indigenous science is usually kept out of mainstream environmental policy and discourse and has often been deemed disreputable due to systemic racism, colonialism and extractive capitalism. Jessica Hernadez, an Indigenous scholar, scientist, community advocate and founder of Piña Soul, a business that promotes environmental sustainability and conservation among Black and Indigenous communities, asserts that Western conservation tactics should embrace Indigenous environmental knowledge.
By using case studies, historical overviews and stories that come directly from Indigenous women and land protectors, she makes a powerful case to discourage eco-colonialism that preys on Indigenous land and to start treating Earth with the respect it deserves.
Finding the Mother Tree
This New York Times bestseller explores the significance of trees both as a resource and as a vital part of the ecosystem. Simard asserts that if we take the time to observe, trees thrive in very similar ways to humans. As a pioneer of plant communication and intelligence, Simard explains how trees learn to adapt, recognize neighboring trees, and communicate with each other via underground networks in order to flourish. The author relays how her love for trees came from her childhood spent cataloging trees in the rainforests of British Columbia, allowing readers to understand her passion and drive to learn more about these incredible plants.
As Long as Grass Grows
Researcher and activist Dina Gilio-Whitaker takes readers through the Indigenous struggle to protect access to food, water, and sacred sites and emphasizes the contributions that Indigenous women have made to defend their environmental rights. While the highly publicized Standing Rock protest in 2016 brought more attention to Indigenous activists' fight, it also exposed the ignorance of Americans when it came to understanding the historical tensions between Indigenous communities and the mainstream environmental movement. Gilio-Whitaker insists that the only way we can truly be successful in our fight for a sustainable future is to center Indigenous environmentalists in the conversation so that they may share their crucial wisdom.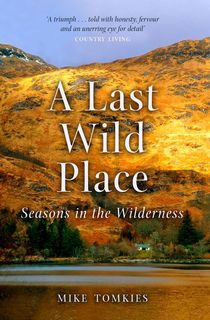 A Last Wild Place
Acclaimed naturalist Mike Tomkies shares his experience living in a remote cottage on the shores of Loch Shiel in the West Highlands of Scotland with his beloved German Shepherd. Much like a love letter to nature, Tomkies paints an exquisite portrait of the wonders of the wilderness by chronicling the changes in his surroundings throughout the seasons. This includes the movements of the animals he cohabitates with and the transformation of the surrounding plants throughout the years. Despite Tomkies' admiration for nature, he also expresses the danger and hardship that can come with living so close to wildlife, painting a realistic depiction that doesn't romanticize the risks that nature can pose despite its immense beauty.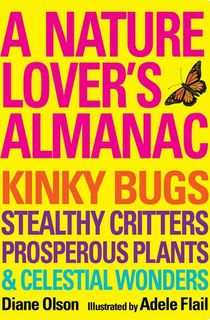 A Nature Lover's Almanac
Nature is a complex and fascinating subject of study that the average person knows very little about. For instance, did you know healthy garden soil has the same characteristics as delicious chocolate cake? This book will make you feel closer to Mother Nature as you learn about little-known facts, gardening tips and constellation patterns you can discover in the night sky. All of which will get you better in touch with the world around you!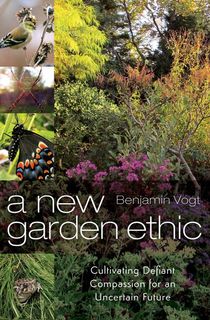 A New Garden Ethic
Often individuals garden to show their appreciation and love for nature, but unfortunately, the techniques that some gardeners use can disrupt the fragile state of ecosystems. There are thankfully many books that teach sustainable gardening methods, but very few actually break down why it's important to be mindful of their approach to gardening and what we can learn from other species.
Benjamin Vogt envisions a new garden ethic at the center of individuals' lives since he describes the physical and mental harm correlated with straying from nature. Vogt asserts that psychological issues around climate change have short-circuited our response to global crises and that we would all benefit from being more thoughtful and intentional about our relationship with nature to cultivate compassionate activism.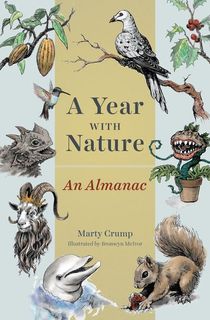 A Year with Nature
If you'd like to start making it a goal of yours to begin appreciating nature rather than taking the small marvels of the natural world for granted, then this book is for you. Here is a collection that honors nature by noting how the world has expressed its respect for nature through visual arts, science, and music, to name just a few.
Crump highlights the work of scientists and philosophers who have influenced the way we protect nature and educates readers about various celebrations around the world whose goal is to admire the environment, including National Cat Day and World Wildlife Conservation Day! By reminding us how we have celebrated nature in the past, this book encourages us to continue to respect Earth and all its wonders so that generations after us will be able to enjoy our Earth's beauty.
Featured photo: Silvestri Matteo / Unsplash