When you open a history book, you're usually confronted with the faces and stories of white men of the past. And while we're not here to diminish the accomplishments of those men, it's also high time we shine a brighter light on the women who fought tirelessly in their shadows. Their bravery paved the way for the Michelle Obamas and Elizabeth Warrens of our present-day—an era in which female voices are finally being heard.
March is Women's History Month, so we've curated a list of insightful reads about the powerful ladies who came before us. From tales about "witches" to those of female war correspondents, these books tell the stories of women who changed history and thus shaped the future.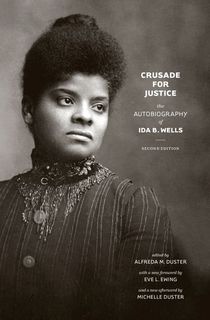 Crusade for Justice
Ida B. Wells lived an inspiring life as an African American feminist and civil rights leader. Born into slavery in 1862, she pioneered investigative journalism, fiercely spoke out against lynching in the South, and fought for suffrage for women and African Americans. Before men or women of any race entered the arena, Wells fought an almost lone battle for justice. What she accomplished far exceeds the credit she's received in our nation's history. Wells established Chicago's first Black kindergarten, co-founded the NAACP, and started the Alpha Suffrage Club, among many other triumphs.
This updated edition to Wells' autobiography includes new images and a touching new afterword by her great-granddaughter Michelle Duster that captures the powerful essence of an influential historical figure.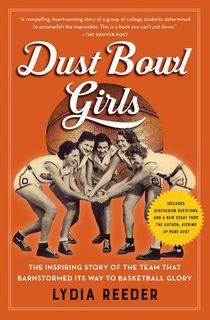 Dust Bowl Girls
Amidst the drought and economic downturn of the 1930s, a hopeful Oklahoma basketball coach named Sam Babb set out on a remarkable journey. He traversed the countryside, seeking resilient and gifted young women yearning for a better life. He made them a bold proposition: join his basketball team, the Cardinals, and he would give them something priceless—a free college education.
And as fate would have it, Babb transformed the group of strangers into a tightly knit team, virtually unstoppable. Readers will be captivated by the girls' journey to glory and an epic showdown against the national champions. But this isn't just a story about sports; it's about overcoming insurmountable obstacles and pushing the boundaries of what was possible. In an era when female athletes faced skepticism and disdain, the Cardinals paved the way for women to shatter barriers and defy all odds.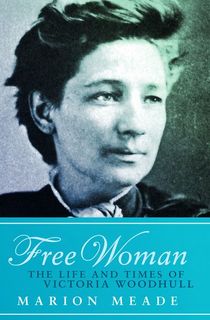 Free Woman
Victoria Woodhull was an absolute trailblazer for women's rights. A spiritualist, suffragist, and free love advocate, Woodhull fought for her beliefs no matter how controversial they were at the time.
Despite being born into poverty, she was successful in all her endeavors, including acting, stockbroking, journalism, and lecturing. She even ran for president of the United States in 1872. During her time, Woodhull shocked feminists by going beyond advocating for women's suffrage and, instead, pushing for a single sexual standard for both genders, the legalization of prostitution, reform of marriage and family institutions, and free love.
Marion Meade's portrayal of Woodhull brings the colorful figure to life and illustrates the era in which she lived. Woodhull's ahead-of-her-time beliefs continue to inspire many individuals today.
The Doctors Blackwell
Despite the nation's resistance to women in medicine, in 1849, Elizabeth Blackwell became the first woman in America to receive a medical degree. Her younger sister Emily followed in her footsteps and became an even more accomplished physician.
Janice P. Nimura's biography delves into the sisters' relationships with friends and enemies and their enduring partnership. Together, they established the New York Infirmary for Indigent Women and Children, the nation's first hospital staffed entirely by women. From Bristol, Paris, and Edinburgh to the growing cities of America, this extensively researched biography celebrates the complex lives of two pioneers who shattered the limitations of women in medicine.
Unbowed
Nobel Peace Prize winner Wangari Maathai shares her story of courage, faith, and unwavering determination in the face of adversity. Maathai's founding of the Green Belt Movement in 1977 sparked a crucial environmental movement among impoverished communities and women, which spread quickly throughout Africa.
Despite facing backlash from the Kenyan government, personal tragedies, and countless instances of being jailed and beaten, Maathai remained steadfast in her mission to save Kenya's forests and restore democracy in her homeland. Through her inspiring journey, Unbowed serves as a testament to the power of perseverance and the ability of passionate individuals to evoke change and inspire the world.
Frida
This enthralling biography offers an overflowing account of the remarkable life of iconic Mexican painter Frida Kahlo. From her childhood during the Mexican Revolution to a nearly fatal accident that left her scarred and in chronic pain, Kahlo's art became infused with her sensuality and spirit.
Perhaps the most interesting details are the ones of her eccentric love affairs with individuals like artist Isamu Noguchi and political figure Leon Trotsky. Kahlo's association with the Communist Party and her deep immersion in Mexican folklore and culture further added to her life's dramatic and colorful spectacle. While her art is beloved by many, most do not know of the brilliant and complex woman she truly was.
Spy Princess
Spy Princess tells the incredible story of British SOE-trained secret agent, Noor Inyat Khan. Working under the code name "Madeleine", Khan became the first woman wireless operator to infiltrate WWII Occupied France and join an elite spy squad, the Prosper Resistance Network. Although most of her peers were captured soon thereafter, Khan valiantly endured one of the most dangerous posts in underground Paris despite the continual threats to her life. In Spy Princess, Shrabani Basu authentically details the biography of her life from birth to death; Basu spotlights the bravery and excellency Khan embodied throughout her life and maintained up until the very moments of her death.
She-Wolves
She-Wolves is a true account of the lives of four compelling women who, despite all odds, wielded major political influence in medieval England. Empress Matilda, Eleanor of Aquitaine, Isabella of France, and Margaret of Anjou were each uniquely astute in political matters. Each managed to develop their own spheres of influence and in doing so, paved the way for future female monarchs-to-be. Written by historian and bestselling author Helen Castor, She-Wolves enlightens us with several captivating stories from their lives, detailing the impressive strategy which brought about each woman's climb to royal influence.
Reverend Addie Wyatt
Reverend Addie Wyatt was a leading activist of the civil rights movement, labor union leader, feminist, and trailblazer of the 20th century. Wyatt fought tirelessly for the civil liberties of her community, unafraid to assume leadership positions which would advance the reach of her voice and advocacy. She was the first female president of a major chapter of the United Packinghouse Workers of America and also served as a labor advisor for the Southern Christian Leadership Conference (SCLC). She worked with several other leaders including Eleanor Roosevelt and Dr. Martin Luther King, and even served on the Action Committee of the Chicago Freedom Movement.
Her unquestionable impact was celebrated when, in 1975, she became Time magazine's Woman of the Year. Marcia Walker-McWilliams authors this account in order to celebrate the life of service which Reverend Wyatt led. It commemorates her embodiment of exceptional activism which shall be esteemed by those who hope to continue the fight for equal rights.
The Daughters of Kobani
Written by bestselling author and journalist Gayle Tzemach Lemmon, The Daughters of Kobani tells the true story of the author's time with a group of Syrian Kurdish women soldiers at war with ISIS. After several years of on-the-ground reporting, Lemmon shares snippets from her many interviews with the heroic fighters, and outlines their rise to rebellion against totalitarianism.
In 2014, the revolution began in Northeastern Syria in the town of Kobani, where these women engaged in active combat with ISIS. From there, a fire was lit, igniting a movement of women militia groups empowered to fight alongside the United States for women's rights and freedom. By playing a comprehensive role in mitigating the global threat posed by ISIS, these women epitomize true strength and courage. Their sacrifices are a commendable promise of equality to not only their daughters, but to women all over the world.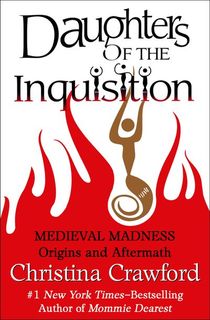 Daughters of the Inquisition
After years of suffering, the author of Mommie Dearest rose above past traumas by connecting with—and harnessing—an inner fortitude. But what exactly are the origins of this strength, and what was its legacy? This is the question that forms the soul of Crawford's latest book, Daughters of the Inquisition, which examines the colorful history and indefatigable spirit of womanhood. From the Goddess-worshipping Neolithic period to the violent misogyny of the 12th century, Crawford peels back 10,000 years to reveal the roles, battles, and unique powers of the female kind.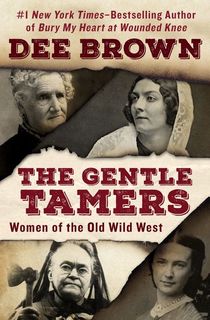 The Gentle Tamers
Our perception of the Old West is clouded by gun-slinging cowboys, saloon brawls, and John Wayne, but its history is far richer—and far more female—than we've been told. In The Gentle Tamers, the author of Bury My Heart at Wounded Knee wipes the dust from our eyes, revealing the forgotten but indelible marks left by the female adventurers and pioneers of the region.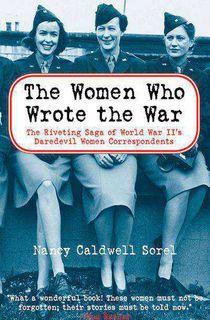 The Women Who Wrote the War
Take a trip back to the Second World War, and discover the astonishing tales of its courageous female correspondents. One-hundred writers are covered in The Women Who Wrote the War, and author Nancy Caldwell Sorel draws multi-dimensional portraits of familiar faces—reporter Martha Gellhorn, for example—but never overlooks the accomplishments of more under-the-radar heroines. It's a comprehensive and inspiring chronicle of the fiercely independent ladies who were soldiers armed with mighty pens.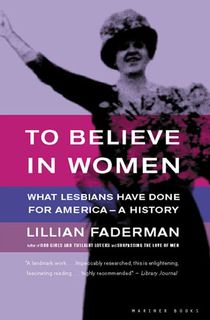 To Believe in Women
Female trailblazers like Eleanor Roosevelt and Susan B. Anthony were "women who lived in committed relationships with other women"—and, according to Lillian Faderman, were likely lesbians. In her book, Faderman argues that it was these women who, bolstered by the unique power of their sexual orientation, were able to instigate the social and feminist movements of the past two centuries. Featuring the recovered, eye-opening correspondence of Faderman's subjects, To Believe in Women is an unmissable tribute to the lesbians who changed America.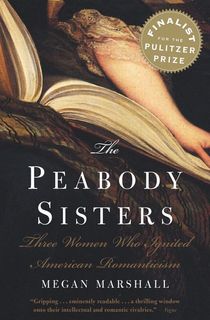 The Peabody Sisters
While we're all familiar with the Brontë brood, there's another trio of sisters worth your attention: the Peabodys. Elizabeth, the eldest, matriculated in the same social circles as Henry Thoreau and Ralph Waldo Emerson, and ultimately sparked the Transcendentalist movement of the 19th century. Mary, next in line, was a notable writer and the wife of Horace Mann, a major player in U.S. educational reform. Meanwhile the youngest, Sophia, found fame as a painter and a husband in author Nathaniel Hawthorne. Each Peabody woman comes alive in Megan Marshall's Pulitzer Prize finalist, which is at once a three-part biography as well as an overall study of a remarkable sisterhood.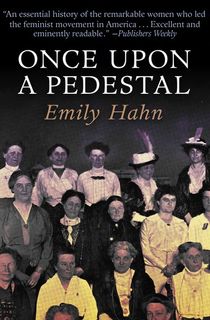 Once Upon a Pedestal
If you don't know the name "Emily Hahn," it's high-time you do. As a young woman, Hahn briefly left the arts to pursue an education in engineering. After becoming her university program's first female graduate, Hahn traveled America disguised as a man, established herself as a writer, hiked across Central Africa, and taught English in Shanghai. Once Upon a Pedestal is Hahn's account of these extraordinary adventures which, though not widely known, informed her novels and reshaped our perception of Asia and Africa.
Witches, Midwives, and Nurses
Originally published in 1973, this feminist classic examines the complex relationship between women and the medicine. Of particular focus is the infamous persecution of "witches"—or, rather, the demonization of women healers—by male doctors wanting to maintain absolute control over the field. Thus, Ehrenreich's book not only provides a fascinating history of female oppression in the medical community, but also sheds light on how these practices continue to effect the modern-day healthcare system.
When and Where I Enter
When and Where I Enter explores Black women's contribution to the creation and evolution of present-day America—and boy, is it a large one. From activist Ida B. Wells to civil rights leader Fannie Lou Hamer, these women instigated major social and political reform by bucking against the racism and sexism of their time. Giddings' discussion of "white feminism" also feels especially prevalent today.
The Amazons: Lives and Legends of Warrior Women Across the Ancient World
Amazons have recently come into mainstream consciousness thanks to the blockbuster film, Wonder Woman—but did the likes of Hippolyta and Antiope exist outside of Greek mythology? Adrienne Mayor's book offers a resounding "yes." Through an analysis of archaeological findings, cultural traditions, and ancient myths, Mayor highlights how real-life warrior women from Egypt, India, and more inspired your favorite Amazonian war and love stories.
The Woman's Hour
It's 1920, and all of America is waiting to see if women will finally be granted the right to vote—a decision that lies in the hands of swing-state Tennessee. But the country is divided: The suffragettes stand on one side while their enemy is a smattering of big-wig politicians and fearful moralists. Elaine Weiss studies this landmark moment in The Woman's Hour, following a diverse group of women as they fight for their freedom and change the course of American history.
This post is sponsored by Open Road Media. Thank you for supporting our partners, who make it possible for The Archive to continue publishing the history stories you love.